Fantasy Baseball Studs and Duds of Week 8 in 2014
Studs:
For those of you who stuck with Springer through his early drought, you have been rewarded. No one has been added more in fantasy baseball right now than Springer, and for good reason. He has hit a home run in four-straight games. Once Springer starts stealing bases, his five-tool value will truly be revealed.
I was "lucky" enough to face the team with Encarnacion in my head-to-head league last week. It should go without saying that I lost. EE had back-to-back multi home run games against the Red Sox. Now, Encarnacion is coming off of back-to-back home runs again. The homers weren't prevalent early in the year, but now it looks like Encarnacion should eclipse the 30-HR mark for the third-straight season.
Speaking of home runs, Cruz distributed souvenirs to the fans last week. He went back-to-back in Pittsburgh and then feasted on Indians pitching. When Adam Jones, Chris Davis, and Cruz are all clicking at the same time, the Orioles have one of the best offenses in baseball. Ok, that might be a stretch, but they certainly would be in the top-three…against left-handed pitchers.
Three home runs in the past four games and a cheap DFS price tag will get my attention. Third base has been the place to find bargain batters in one-day leagues. When Lonnie Chisenhall isn't starting for the Indians, I look for Sandoval to add to my lineup. Nine RBI in four games and a .360 batting average for the week and you see sites scrambling to increase his daily salary.
Fantasy owners were thrilled with Wainwrights last two outings. The Diamondbacks and Reds couldn't muster a run and struck out a combined 21 times against the Cardinals ace. With Jose Fernandez out for the season and Clayton Kershaw missing a month at the beginning of the year, Wainwright could end St. Louis' drought of Cy Young Award winners. The last Cardinal to receive that honor was Chris Carpenter in 2005.
Other notables: Chris Davis (BAL), Michael Brantley (CLE), Justin Upton (ATL), Carlos Gomez (MIL), and Julio Teheran (ATL)
Duds:
A right calf contusion is just the latest injury bug to hit the Colorado outfielder. Gonzalez has gone four-straight games without a hit. CarGo's .186 batting average on the road isn't helping either. After a trip to Cleveland, his Rockies return home to face the Diamondbacks.
Posey is batting .205 at home this season. Fortunately, for him, the Giants have a seven-game road trip after the series against the Cubs. He was drafted so high in leagues that owners just need to power through this slump.
One of the biggest conundrums this year is Myers. The right-handed hitter is batting .186 against lefties in 2014. Joe Maddon is still toying with the Rays lineup. Myers had been as high as leadoff and nearly at the bottom of the order, as well. I expect Myers to rebound with the reps and could be a buy-low candidate.
Just when you think it's safe to trust Castro again, he has a week like this. The Cubs shortstop finally brought his batting average to over .300 and then it's been falling ever since. He went four-straight games without a hit, including a 0-6 performance against the Yankees. Road games seem to trouble Castro. He's 28-108 (.259) away from Wrigley Field. The Cubs return home for six games after this series against the Giants.
Tigers fans have little to complain about with Miguel Cabrera and Victor Martinez striking fear into the opposing pitchers. Detroit traded away for Prince Fielder and now he's out for the year. Torii Hunter is being his reliable self. Even Rajai Davis is contributing a solid amount. However, Verlander is giving his owners, and Detroit fans, a massive headache. He's allowed five earned runs, or more, in three-straight starts. Also, Verlander has struck out a combined three batters in the past two games. The next two starts don't get easier for JV. He travels to Seattle to likely face Hisashi Iwakuma in his next start. After that, his Tigers host the red-hot Blue Jays. Fortunately, the sky looks clearer after the Toronto game as his team heads to Chicago to face the strike-out-heavy White Sox.
Other notables: David Ortiz (BOS), Jacoby Ellsbury (NYY), Jay Bruce (CIN), Ervin Santana (ATL), and Yordano Ventura (KC)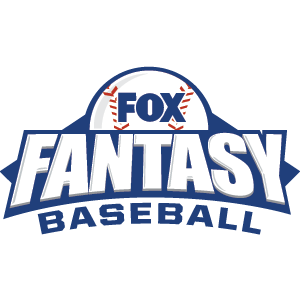 FOX Fantasy Baseball
Join or Create a Free League
Play Now!