Fantasy Baseball Studs and Duds in Week 7 for 2014
Studs:
After the series against the Indians last weekend, this entire section could be filled with Oakland A's. However, I'm trying to spread the wealth, which is why Josh Donaldson and Josh Reddick are only "honorable mentions." Moss had back-to-back three RBI games at Progressive Field, along with a five RBI multi-home run game against the White Sox. Maybe Moss, and company, wouldn't mind a few more games against the AL Central.
If you're not on social media, and avoid all Tigers' highlights, you probably missed the HR:K ratio that V-Mart is currently sporting (11:9). The way that Miguel Cabrera and Martinez help each other is unlike any other combo. Is Martinez protecting Miggy's at-bats or vice-versa? Either way, if I'm a manager, I just walk both hitters. I don't care who is on base.
There is very little for Cleveland fans to cheer about, baseball-wise. Michael Brantley emerging as a three-hole hitter is one thing. The streaking David Murphy is another. With Nick Swisher and Carlos Santana demoted in the batting order, players like Murphy are getting more ABs and taking full advantage of their time. In slow DFS days, Murphy can also add a cheap value option.
There are some bigger names that had a better week than Pollock, but because Pollock is only owned in 10.3 percent of FOX Sports leagues, he makes this list. One major factor contributing to his success was a four-hit performance, including a home run and stolen base, against the Dodgers. This season, he's batting .315 with six swipes. In deeper leagues, or even 12-teamers, Pollock could be a solid addition to your roster.
For those fantasy owners who were patient with Minor, myself included, he provided you with a great past seven days. Minor went 6 2/3 innings in both outings last week. He took on the Giants and Brewers and earned back-to-back victories. However, the Rockies are potentially the next opponent for Minor. Just be grateful that the game is in Atlanta.
Other notables: Josh Donaldson (OAK), Josh Reddick (OAK), David Ortiz (BOS), Miguel Cabrera (DET), and Dallas Keuchel (HOU)
Duds:
Sadly, Posey is reaching "bust" status. He hasn't hit a home run since May 3rd and only tallied two hits in the past week. This season, he's batting .255 (12-47) against lefties, but still a career .335 hitter against southpaws. The series against the Rockies at Coors Field should get him back to normal. In 33 games, Posey is 46-119 (.387) at Colorado. However, two of the probable starting pitchers are left-handed.
If it wasn't for new Yankee Stadium, Ellsbury's numbers would be worse. In 83 at-bats on the road, he's recorded 22 hits (.265). Unfortunately, for Ellsbury and his fantasy owners, the Yankees are away from home for the next nine games.
The famous John Halpin quote of water reaching its level is coming true for this third baseman. Surprisingly, Arenado is only hitting .247 (21-85) at Coors Field. You may have to wait until Friday for his "dud-ness" to change. That's when his Rockies travel for nine-straight games: Atlanta, Philadelphia, and Cleveland.
The Tigers don't have much to complain about right now. They are seven games up on the rest of the AL Central; Torii Hunter refuses to act his age; the Ian Kinsler for Prince Fielder trade couldn't have worked out better; Victor Martinez is back; Miguel Cabrera is still Miggy. If there was an issue, it would be Jackson. Hunter was added to the roster to help mentor Jackson. So far, the biggest split difference boils down to location. Jackson is hitting .197 on the road and .343 at home. This week, there is a four-game divider that has Detroit at Comerica following the series against the Indians. After that, it's more Zubaz trips to Oakland and Seattle.
A mental DL stint is necessary for Gonzalez after allowing a combined 12 earned runs in his last two starts. In three of the past five outings, he didn't even throw 90 pitches. For Nats fans, they are just looking forward to the day when Stephen Strasburg, Jordan Zimmermann, Doug Fister, and Gonzalez are all healthy.
Other notables: Desmond Jennings (TB), Ryan Howard (PHI), Kyle Seager (SEA), Clayton Kershaw (LAD), and Justin Masterson (CLE)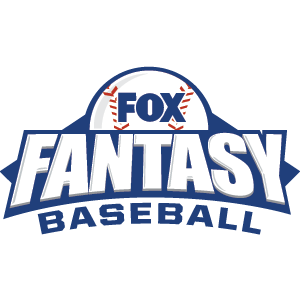 FOX Fantasy Baseball
Join or Create a Free League
Play Now!