Fantasy Baseball Studs and Duds from Week 15 in 2014
Studs:
One of the best surprises this season has been the play of Blackmon. Not only is he taking full advantage of Coors Field (.354, 11 HR, 36 RBI) this year, but Blackmon is also crushing both lefties and righties. Batting in front of Troy Tulowitzki, among others, definitely helps. Against right-handed pitchers, Blackmon is batting .320. When a southpaw is on the hill, the left-handed hitter is batting .270. Also, he's swiped 18 bags in 22 attempts.
As somewhat expected, the home run and RBI totals aren't near the level Cano was reaching with that short porch in New York. However, that doesn't mean Cano stopped hitting. So far, he's batting .334, which is Cano's highest average in the past nine years. The arm of the pitcher doesn't matter either. Cano is batting over .300 against both lefties (.309) and righties (.350).
What a phenomenal final two games before the All-Star break. First, he went toe-to-toe with Julio Teheran and shutdown the Braves to the tune of seven scoreless innings and 11 strikeouts. Then, deGrom K'd eight Marlins and allowed only one earned run through seven innings. He has now allowed three earned runs, or fewer, in five-straight starts. Citi Field has been a great home for deGrom. This season, he owns a 1.83 ERA at home and a 4.72 ERA on the road. Both are six outings apiece.
Honorable mention: Conor Gillaspie (CWS), Jose Abreu (CWS), Sam Fuld (TB), Sonny Gray (OAK), and Trevor Bauer (CLE)
Duds:
As an investor in two fantasy leagues, no one has been a bigger proponent of Stanton than I. This is why it is so difficult to put his name in the Duds section. In the past seven days, Stanton recorded only one hit. In July, he is batting .163 (7-43) with zero home runs. While he hit the monstrous long ball in the 2014 Home Run Derby, Stanton hasn't hit a homer during a game since June 26th. On the plus side, the Derby couldn't hurt his swing that much.
The back-to-back Home Run Derby Champion also might have needed that title to wake up his bat. Cespedes was hitless in the last five games and tallied only three hits in the month of July thus far (3-45). Cespedes' homerless streak dates back to June 19th. What's even more worrisome is that he hasn't recorded an extra base hit since June 25th (16-straight games).
A great season had a couple speed bumps for Teheran. On the road, he was hit by the Mets (five earned runs) and Cubs (four earned runs). In those two starts, he allowed a combined 18 hits. It seems as though Teheran is not a fan of away games. In 11 starts, he has a record of 6-5 with a 4.09 ERA. At home, he's 3-1 with a 1.23 ERA in nine home outings. Looking towards the future, Teheran will likely pitch against the Phillies and Padres after the All-Star break, both games at Turner Field.
Dishonorable mention: Jean Segura (MIL), Brett Gardner (NYY), Ryan Howard (PHI), Tim Hudson (SF), and Shelby Miller (STL)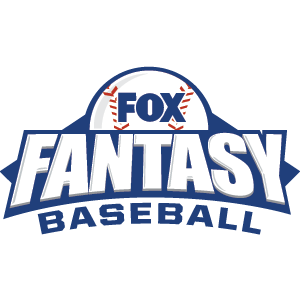 FOX Fantasy Baseball
Join or Create a Free League
Play Now!