Fantasy Baseball Studs and Duds for Week 4 in 2014
Studs:
Is there anyone more annoying right now than the person who drafted Abreu? I know this, because I am one of them. Abreu was drafted behind Anthony Rizzo, Carlos Santana, and Allen Craig in some leagues. So far, Abreu is leading the way for fantasy steal of the year and will continue to get plenty of chances to produce power numbers in Chicago.
Abreu's teammate, Viciedo, also had a profitable seven days for the White Sox. In a weird stat line, Tank hit .440, but didn't record an RBI. However, with a high batting average like that, the other stats will come. Viciedo is available in a majority of leagues. He is in a great spot in the lineup, behind Abreu and whoever else plays first base/DH that day, and in front of the hot-hitting Alexei Ramirez.
A former Ranger was pulverizing pitches for Baltimore last week. No, it wasn't Chris Davis. Cruz crushed four home runs and delivered 13 RBI last week, including a grand slam. Arguably, the best free agent signing of the year, Cruz is leading the Orioles in homers, RBI, runs, and OPS.
Fantasy owners had to be patient with Revere, but he has paid off in dividends. There was that stint in the middle of April when owners thought he would land on the DL, but luckily Revere recovered and contributed in a big way. Currently, he has recorded multi-hit performances in six of the past seven games. Also, Revere has swiped a base in three-straight games.
I always try to preach that just because a team is down in the standings, doesn't mean that there isn't fantasy value on the roster. However, it is rare to find a successful pitcher from that team. McHugh's Astros are in last place in the AL West, but he is a diamond in the rough. In two starts this season, he shut down the Mariners and A's. In both combined outings, McHugh allowed one earned run and struck out 19 batters. He'll likely get Seattle again on Sunday.
Other notables: Charlie Blackmon (COL), Albert Pujols (LAA), Torii Hunter (DET), Francisco Rodriguez (MIL), and Tanner Roark (WSH)
Duds:
For a player who was widely considered as a first round fantasy draft choice, Gonzalez is not living up to expectations. Among the starters in the Rockies lineup, excluding pitchers and catchers, CarGo is the only one not batting .300. He says that he is still bothered by tendinitis in his left knee and hopefully Gonzalez will be back to hitting long balls soon enough.
A hamstring strain kept Cespedes on the bench for four-straight games. It has got to be frustrating for Cespedes' owners to see Oakland scoring the fifth-most runs in MLB, yet the talented outfielder is missing from the box score. He has dealt with injury issues in the past, but still manages to contribute at least 20 home runs and 80 RBI per season.
Someone needs to remind Marte of what he did last season. This year, he leads all of baseball with 37 strikeouts and has gone hitless in five of the past six games. Consequentially, the Pirates are 28th in team batting average (.221). Marte's seven stolen bases are beneficial to fantasy owners, but he hasn't swiped a bag in eight-straight games. It's that old adage that you can't steal first base.
If only Granderson thought every at-bat was a game-winning situation. On Easter, he hit a sacrifice fly to beat the Braves and last Friday he hit an RBI-single to defeat the Marlins. In both of those games where he was the hero, Granderson was 1-11. This season, he is batting .129 with one home run. If I have him in a 10-12 team league, I'm highly considering the "drop" button.
Petco Park can be a pitcher's best friend. For Casher, it's his only friend. When he is away from San Diego, Casher is 5-13 (.4.21 ERA). Last week, Cashner and his owners were unfortunate enough to see him pitch in two road games. In both outings, he allowed four earned runs and was saddled with the loss. Luckily, the Padres start a 10-game homestand on Friday.
Other notables: Aramis Ramirez (MIL), Carlos Santana (CLE), Jedd Gyorko (SD), Grant Balfour (TB), and Ernesto Frieri (LAA)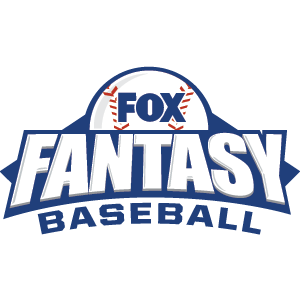 FOX Fantasy Baseball
Join or Create a Free League
Play Now!