Fantasy Baseball Studs and Duds for Week 3 in 2014
Studs:
The 2006 AL MVP is enjoying his new digs in Colorado. Morneau is batting .353 with two home runs and 10 RBI at Coors Field. In the past seven days, he tallied nine hits and 12 RBI while only striking out once. The Rockies lineup is feasting on opposing pitchers and currently leads the league in team batting average (.299) and runs scored (114). A healthy Troy Tulowitzki and Carlos Gonzalez certainly help Morneau, and vice-versa.
The Crushin' Russian (he's actually from California) is filling in nicely for the injured Adrian Beltre. Kousmanoff started our week (last Tuesday) with a 3-for-4 performance with a home run and three RBI against Seattle. The Mariners even intentionally walked Prince Fielder in order to pitch to the replacement third baseman. He made them pay. Kouzmanoff doubled to deep center and delivered two RBI in the win. Now, Fielder could see more pitches as to avoid the repercussions of a Kouzmanoff AB.
Bryan Price has split catching duties evenly between Brayan Pena and Mesoraco, but maybe he shouldn't. As of today, Mesoraco is leading the Reds in batting average (.541) and RBI (12). This season, Mesoraco has recorded a hit in every game he has played. In 70 percent of those games, he has tallied multiple hits and at least one RBI.
Seven hits in one week might not be very "studly" for anyone else, but for Hamilton it is worthy of that moniker. The player known for his stolen base prowess has had trouble reaching first base this season, but the past seven days has successful. If Hamilton can keep up the .375 OBP, he'll make fantasy owners happy…and the Reds management, too.
Owned in only 7.3 percent of FOXSports.com leagues, Meija is 3-0 with a 1.99 ERA in four starts this season. Also, he has 25 strikeouts in 22 2/3 innings. I'm not quite sure what else fantasy owners are looking for in a starting pitcher. Monday night, he shutout the Cardinals and punched out seven batters. Before that, Meija held the Diamondbacks scoreless. Snag Meija now before he gets the next start against the Marlins.
Duds:
People can talk all they want about the lack of hustle and respect certain young players bring to the game, but Harper's shouldn't be questioned. Yeah, he's slumping this week, but maybe fantasy owners need to temper their expectations on Harper. The past two seasons he's hit an average of 21 home runs and 58.5 RBI with an average in the .270s. Until Harper plays an entire season, you should expect those same numbers.
Last Wednesday, HanRam was plunked with a fastball from Ryan Vogelsong and hasn't hit well since. One hit and five strikeouts, to be exact. However, looking at Ramirez's numbers, he struggles at the beginning of the season. In April and March, he has a .280 batting average, the lowest of any month. Don't worry though; Ramirez has a career .318 average in August.
Sure, Posey hit a home run last week, but he only had one additional hit other than the homer. A foul ball nicked his shoulder Thursday night, which could have contributed to his struggles. This season he has not been a morning person either. In 28 at-bats, Posey is hitting .179 in day games as opposed to .263 (38 AB) at night.
After a 0-3 night on Sunday, Santana's batting average dropped to .145. In 26 AB against lefties this season, he has only recorded two hits. He was already moved to third base to make room for Yan Gomes' bat, but now that Lonnie Chisenhall is on a hot streak, Santana could just be relegated to DH patrol. Or, how about first base. Statistically, Santana has a better batting average (.267) at first than any other position.
I already mentioned in The Fantasy Daily that Kimbrel cost me money on multiple DFS sites after failing to record a save Monday night, so maybe I'm taking this a little personal. However, I didn't draft him for any of my fantasy teams. I could only imagine my anger if I spent a high draft pick on the No. 1 (or No. 2) closer in baseball and saw him struggle. On Saturday, Kimbrel entered a game in a non-save situation and he allowed two earned runs and was pulled with the bases loaded. Why must mangers continue to put closers in non-save situations?! I would much rather have a closer pitch in a simulated game if I needed them to get reps as opposed to bringing them in to a different scenario that they are used to and watching their confidence disintegrate.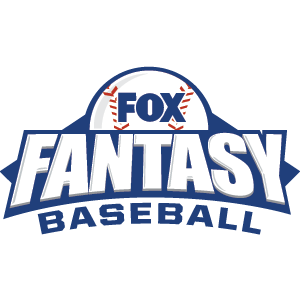 FOX Fantasy Baseball
Join or Create a Free League
Play Now!