Fantasy Baseball Studs and Duds for Week 19 in 2014
Studs:
How do you headline the Studs and Duds article? You hit three home runs in the last two games and five home runs in the past five games. In this stretch, Stanton has also delivered eight RBI in the past five starts. Stanton continues to make a living off of lefties (.360 batting average) and home games (.312). For the readers who also follow my Daily Fantasy Sports advice column, as a bonus, be prepared to start Stanton when Wade Miley comes to town on Saturday.
In the 18th edition of the Studs and Duds, I mentioned how Bud Black will have a tough decision when Alonso returns. Tommy Medica was having a great week, but with the DH position no longer an option for the Padres, and Alonso recovering from the DL stint, a choice had to be made. Since the All-Star break, Alonso is 16-38 (.421). It may be time to drop Medica from your fantasy team.
For the 16th consecutive start, King Felix went seven strong innings and allowed two earned runs or fewer. Last week, the Blue Jays and Braves fell victim to Hernandez. He also struck out eight batters in both outings. The Mariners may be nine games back in the AL West, but Seattle is only one game back in the Wild Card standings. With starting pitchers like Hernandez, Hisashi Iwakuma, James Paxton, and even Chris Young, this team could be a surprise in the making. It will be an interesting matchup when Hernandez takes on David Price and the Tigers on Saturday.
Honorable mention: Carlos Gomez (MIL), Daniel Murphy (NYM), Justin Morneau (COL), Corey Dickerson (COL), and Phil Hughes (MIN)
Duds:
I'm going to blame this on the losing season. In 2012, when the Red Sox finished in last place, Big Papi hit only 23 home runs and had only 60 RBI (in 90 games). The following season, Ortiz hit 30 homers and had 103 RBI. The Red Sox won the World Series that year. Now, Boston is in the basement of the AL East and Ortiz is batting .245 (lowest average in five seasons). The 38-year-old is also batting .231 against right-handed pitchers this season.
If the Angels want any chance of beating the Athletics in the AL West, Hamilton's bat needs to wake up. Last week, he recorded only one hit and it was in 19-inning marathon against the Red Sox. Just 10 games ago, Hamilton was batting .289. Now, his average has dropped to .265. Since the All-Star break, Hamilton is batting .205 with nine RBI in 88 at-bats. Though his .249 batting average against righties is low, at least Hamilton is still batting .307 against lefties this season.
All this pressure of winning might be getting to Gray. At first, with all the injuries, Gray was basically the ace of the A's staff, but the expectations were low. Now, with the acquisitions of Jeff Samardzija and Jon Lester, there is a win now attitude. Gray has now earned the loss in three-straight starts. He was the tough-luck loser to the Royals twice and he was shellacked by the Rays. Maybe, Gray can rebound when Oakland travels to Atlanta.
Dishonorable mention: Carlos Santana (CLE), Charlie Blackmon (COL), Erick Aybar (LAA), Gio Gonzalez (WSH), and John Lackey (STL)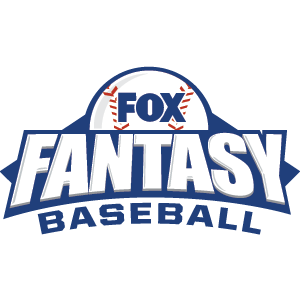 FOX Fantasy Baseball
Join or Create a Free League
Play Now!