Fantasy Baseball Studs and Duds for Week 16 of 2014
Studs:
I had the unfortunate pleasure of facing the fantasy baseball team with Rizzo on the roster last week. He was doing well before the All-Star break and even better afterwards. In the three games after the Midsummer Classic, Rizzo hit three home runs on five hits while only striking out once.
Even though it was a shortened week, Ellsbury still batted .500 with two homers and three stolen bases. He continues to produce in his new home ballpark. In 154 at-bats at the new Yankee Stadium, Ellsbury has totaled 51 hits (.331). On the road, he's only batting .263, thus far.
Even amid trade rumors, Price was still dealing ace-type performances. In three of his last four starts, Price has exited the game without allowing an earned run. In his most recent outing, Price shutdown the Twins, allowing only four hits, zero walks, zero earned runs, and struck out nine batters.
Honorable mention: Mike Napoli (BOS), Ryan Zimmerman (WSH), Neil Walker (PIT), Austin Jackson (DET), and Jon Lester (BOS)
Duds:
His batting average has dropped 10 points since the All-Star break. That will happen when you only record one hit in a week. His Braves are currently in a series with Miami. This year, Freeman is 2-41 (.049) against the Marlins.
Yet another one-hit wonder on the week. Pedroia is currently hitless in his last 13 ABs. On Monday night, the Red Sox scored 14 runs on 18 hits. The Laser Show was the lone starter for Boston to not reach first base. Fenway has not been favorable to Pedroia. This season, he is 54-211 (.256) at home and batting .290 on the road (53-183).
Maybe I'm being too rough on the guy. Lee went almost two months between MLB starts and was torched for 12 hit and six earned runs against the Giants. Next on his schedule is the Arizona Diamondbacks on Saturday. Then, he travels to Washington to pitch next Thursday.
Dishonorable mention: Jose Bautista (TOR), Nelson Cruz (BAL), Jay Bruce (CIN), Anthony Rendon (WSH), and Gio Gonzalez (WSH)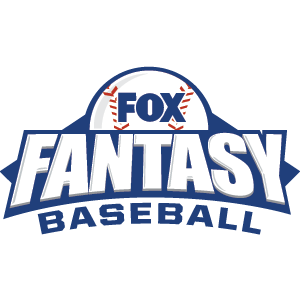 FOX Fantasy Baseball
Join or Create a Free League
Play Now!