Fantasy Baseball Studs and Duds for Week 13 in 2014
Studs:
The 5'5" second baseman is having a phenomenal season thus far. Not only is Altuve leading all of baseball with 116 hits (13 knocks higher than second place), but after last week's 11 steal performance, he's only three swipes back from the leader, Dee Gordon (40 steals).
It's seems as though the second base position has a decent week. Kinsler contributed to all fantasy baseball categories, hitting two home runs and even stealing a bag, all while maintaining a .462 average. If you look at Kinsler's split stats, it's as if he doesn't have a weakness. He's batting over .300 no matter the situation this season: lefties (.310), righties (.306), home (.313), away (.302), day (.311), and night (.304).
After the June that Kershaw had, it was a no-brainer to include him in this section for Week 13. He has now gone three straight starts without allowing a run, stymieing the Rockies, Royals, and Cardinals. For this column's purposes, Kershaw struck out 21 batters in 15 innings last week while only walking three players. Kershaw has also earned the win in six straight games.
Other notables: Adrian Beltre (TEX), Jose Abreu (CWS), Ryan Braun (MIL), Felix Hernandez (SEA), Gio Gonzalez (WSH)
Duds:
Only one hit in the past seven games will definitely land you on the duds section. You can tell that Goldschmidt isn't seeing a lot of hittable pitches because he's walking at such a high rate. Last week, Goldy was issued a free pass nine times. Martin Prado and Aaron Hill are the guys slated around Goldy in the batting order. Both of them are also struggling. Prado is batting .268 and Hill has an average of .248. Pitchers have no need to throw any balls near the strike zone when Goldschmidt is at the plate right now.
Yes, it's been a rough seven days for Rios, but his split stats are still favorable given the correct pitcher is on the hill. This season, Rios is batting .274 against righties and .391 against southpaws. I would just chalk this past week up to a slump and nothing more. However, I understand if Rangers fans panic a little more than the fantasy baseball owners.
Romo has constantly found himself on the honorable (or "dishonorable") mention side of this column this season. However, his name was boosted to top billing after Bruce Bochy deamed the closer position is now closer by committee. Jeremy Affeldt and Santiago Casilla will be thrown into the mix with Romo posting a 5.17 ERA and five blown saves.
Other notables: Jason Heyward (ATL), Alex Gordon (KC), Asdrubal Cabrara (CLE), Xander Bogaerts (BOS), and Shelby Miller (STL)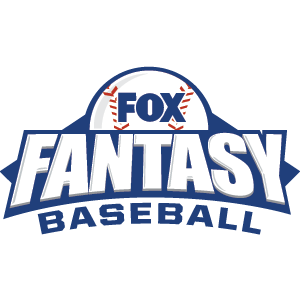 FOX Fantasy Baseball
Join or Create a Free League
Play Now!