Fantasy Baseball Sleepers of 2014: Third Basemen
Adam Meyer says…
Nolan Arenado, Rockies
Much like the second base position, there is a severe drop after the top-three players are selected. For the hot corner, Adrian Beltre, Evan Longoria, and David Wright are all in the top tier. After that, you'd have to look 38 spots lower before the next third baseman (Ryan Zimmerman) is taken. I would suggest waiting even longer, if you don't snag the first three listed. Nolan Arenado has an ADP of 173 (14th among third basemen). In the final two months of the regular season, Arenado averaged .294. Against lefties, his batting average for the year rose to .296. Plus, he has the privilege of calling Coors Field his home. In 242 ABs in Colorado, Arenado hit .298 with five home runs and 34 RBI in his first year with the Bigs.
Will Middlebrooks, Red Sox
Another name you can find in the bargain bin is Will Middlebrooks. Last year he finished third in team home runs (17 HRs), behind heavy hitters: David Ortiz and Mike Napoli. Owners of Middlebrooks last year will remember the horrible start to the season where he only batted .192 in the first three months. Then, Middlebrooks was sent down to Pawtucket where he hit 10 homers and 35 RBI in only 45 games. When he returned to the Boston lineup, Middlebrooks averaged .322 in the month of August and earned himself a championship ring. The ceiling for Middlebrooks should be much higher for 2014.
John Halpin says…
Cody Asche, Phillies
Asche had 20 homers and 12 stolen bases between Triple A and the majors last season, and figures to be a decent if unspectacular third baseman in 2014. Projections have him in the .250-.260 range with 15 or so home runs, and you could do worse at the corner position if your league has 14 teams or more. I've got Asche in the low 20s at his position, and if he runs like he did in 2013, he could provide value there.
One potential problem for Asche is heralded prospect Maikel Franco, who doesn't appear too far away from the big leagues. If Franco mashes minor-league pitching again to start the year, and Asche is merely his Steady Eddie self, we could see a switch.
David Freese, Angels
What? The 2011 World Series MVP is a sleeper? Yes, because everyone seems to have forgotten about him. A back issue bothered Freese for much of 2013, and he batted just .262 with nine homers and 60 RBI in 138 games.
Freese is no superstar, but I'd take a flier on a rebound in any league deeper than 12 teams (and maybe even in a 12-teamer if the late-round pickings are slim). He's a .286 career hitter, and should return to that level with 12-15 home runs. Could Freese get hurt again? Of course – he does that a lot. But if Freese plays, he should be more productive than guys like Nick Castellanos and Matt Dominguez, both of whom are being drafted earlier right now.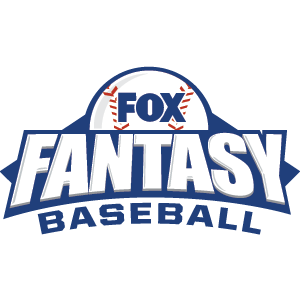 FOX Fantasy Baseball
Join or Create a Free League
Play Now!