Fantasy Baseball Sleepers of 2014: Starting Pitchers
Adam Meyer says …
Tony Cingrani, Reds
Obviously, Jose Fernandez was the biggest rookie pitcher to make waves last year, but Tony Cingrani put his name on the map with his 2013 campaign. Though a back injury shortened his season, Cingrani still posted a 7-4 record with 120 strikeouts in 104.2 innings of work. Oh, and his ERA was 2.92 through those 18 games, too. Now, with Bronson Arroyo in Arizona, Cingrani's pitching coach from last year, Bryan Price, will likely make him the No. 5 pitcher for the Reds staff. The fastball was Cingrani's pitch of choice last year as he threw it 81.7 percent of the time. This season, he has developed a slider and even was given advice from Greg Maddux on how to throw it. That punch out percentage could rise even higher in 2014.
Danny Salazar, Indians
There is absolutely no reason why you shouldn't be aiming for this young arm for your fantasy roster this season. Danny Salazar made his debut with the Indians on July 11 and was great (6 IP, 1 ER, 7 K, and only 2 hits). He didn't return again until Aug. 7, where he struck out 10 Tigers. Even though Salazar finished the regular season with a 2-3 record in 10 starts, Terry Francona was confident enough to name Salazar as the starting pitcher for the Wild Card game against Tampa Bay. No, Cleveland didn't win, but it was all great experience for the 24-year-old righty. Salazar is projected to be the fourth pitcher in the Indians rotation and has an ADP of 131 (32nd among SPs).
Doug Fister, Nationals
The elbow inflammation doesn't scare me away, yet. Anytime a starting pitcher changes leagues, take notice. If they are moving from the NL to the AL, look out (R.A. Dickey in 2013). However, if it's the other way around, draft him (A.J. Burnett and Gio Gonzalez in 2012). Doug Fister won 14 games with Detroit last year and now sits in the four-spot behind Stephen Strasburg, Gonzalez, and Jordan Zimmermann for Washington's rotation. In 2013, Fister had an amazing 54.3 percent ground ball rate. Only Justin Masterson (58 percent), Burnett (56.5 percent), and Rick Porcello (55.3 percent) were better than Fister. Though this is his first time on an NL roster, Fister has faced NL teams 12 times and has produced a 2.04 ERA and .226 AVG in nearly 80 innings of work.
John Halpin says …
Corey Kluber, Indians
What the … why am I seeing Kluber outside the top 60 starting pitchers? My colleagues here at FOXSports.com all have Kluber in the 56-61 range among starters, while I have him at SP37. You know what? I'm gonna be right on this one.
Yes, Kluber seemed to come out of nowhere in 2013. But he had a K/BB ratio os better than four-to-one, induced an above-average percentage of ground balls, had impeccable control, and was among baseball's top 30 starters in K%. His ERA was 3.85, but his FIP was 3.30, which suggests that some bad luck hurt his numbers. Please draft Kluber as your SP4, and join some of my friends at FanGraphs and me in the Corey Kluber Society. We're expecting another fun (and productive) season.
Rick Porcello, Tigers
Porcello is no secret, as he seems to be on everyone's breakout list. However, drafters are being conservative with him, as we're seeing ADPs in the 70s among starters. Porcello is a ground-ball-throwing machine, and his K rate ticked up quite a bit last season, rising to 7.22 per nine innings after a previous career high of 5.46. At age 24, despite a pedestrian 4.32 ERA, he actually improved quite a bit.
This year looks to be the next step for Porcello, thanks in no small part to adjustments in the Tigers' infield defense (hello, Jose Iglesias!). He's worth your time as an SP5 in a 12-team mixed league. The upside could look very nice.
Kevin Gausman, Orioles
Gausman is more of an AL-only consideration, and he might be on the outside looking in at a rotation slot in Baltimore. But if he isn't in the starting five in April, it shouldn't take him long to overcome mediocrities like Wei-Yin Chen and Bud Norris.
Gausman stumbled to a 5.66 ERA in 47 2/3 innings last season with the O's, but 49 strikeouts against just 13 walks suggests that all wasn't lost. He's still regarded as one of baseball's better pitching prospects, and if we wrote off every starter that struggled in his first couple of months as a big leaguer, all we'd have left is Jose Fernandez. Try to grab Gausman late in your AL-only draft, even if you have to reserve him for a little while. If he goes to Triple A, he'll dominate.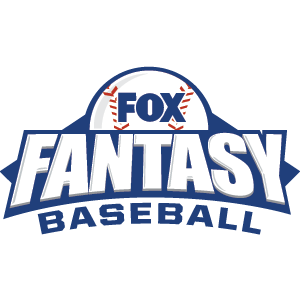 FOX Fantasy Baseball
Join or Create a Free League
Play Now!