Fantasy Baseball Sleepers of 2014: Shortstops
Adam Meyer says…
Asdrubal Cabrera, Indians
Here is another example of more over-correcting from fantasy baseball owners this season. After back-to-back All-Star game appearances, Asdrubal Cabrera had an injury-plagued 2013 campaign where he batted .242, with his home run and RBI totals falling for the second-consecutive season. However, with Francisco Lindor breathing over Cabrera's shoulder, this could be his final year with the Tribe. That means Cabby is playing for a contract. Currently, his ADP is hovering around 177 (14th among shortstops). If I don't draft one of the top six fantasy shortstops (from Hanley Ramirez to Elvis Andrus), I would gladly settle for a player who has the ability to hit 20 homers.
Jonathan Villar, Astros
I am constantly reminding fantasy owners that just because the MLB team isn't great, that doesn't mean that there isn't value from a fantasy baseball perspective. Jonathan Villar is a prime example. With the Astros, Villar was able to get some playing time from July to the end of the regular season. While only playing in 58 games, he finished 8th in the stolen base category among fellow shortstops (18 SBs). Now, he's projected to land on the Opening Day lineup card at just 22-years-old. Villar's road stats (.195 AVG) needs to improve, but I'm a fan of the home splits (.317 with eight extra base hits).
John Halpin says…
Dee Gordon, Dodgers
If Gordon wins the second-base job over Alex Guerrero – which doesn't seem likely – you have to consider him in all formats. The guy stole 59 bases between the minors and majors last season, for crying out loud. Yes, we've been down this road before, and no, Gordon can't hit, but he has impact speed. If Gordon wins the job, would you really rather draft guys like Neil Walker or Anthony Rendon in 12-team mixed leagues? Better to take a chance on Gordon, and pick up a reasonable facsimile of the other guys if things don't work out.
If Gordon doesn't win the Dodgers' second-base job, he can still help in NL-only leagues. Assuming that he sticks around as a pinch runner and backup, spot-starting and filling in during Hanley Ramirez's injuries, he'll probably steal 20 bases. He swiped 10 during his stint in L.A. last season despite only getting 106 plate appearances.
Jonathan Villar, Astros
Meyer and I agree on this one. Villar's K rate is likely to lead to a subpar batting average, and he's probably just keeping the seat warm for big-time SS prospect Carlos Correa for the next year or two. However, Villar has a little bit of pop – he averaged 10 homers from 2011-13 – and very good speed, with 49 stolen bases between the minors and majors last season.
I've got Villar at SS17, meaning that he's draftable in 12-team mixed leagues. He goes ahead of Xander Bogaerts for me, because some guys are better fantasy players than real players – especially the speed-only options.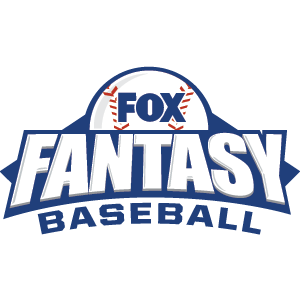 FOX Fantasy Baseball
Join or Create a Free League
Play Now!