Fantasy Baseball Sleepers of 2014: Catchers
Adam Meyer says…
Devin Mesoraco, Reds
In 2007, Devin Mesoraco was the 15th overall pick in the draft, straight from high school. It took him four years to reach the majors with Cincinnati. When he finally got his time, Mesoraco failed to live up to expectations. Blame it on Dusty Baker's lineup card or having to split time with Ryan Hanigan, either way both guys are gone now. Mesoraco will look to boost his 323 at-bats from last season and his .238 batting average. Though he was only slated to catch for Mat Latos and Mike Leake last year, new manager Bryan Price has said that Mesoraco is the No. 1 catcher for the Reds. Playing in Great American Ball Park and around a powerful batting order, Mesoraco has the potential to produce solid numbers with a very low draft stock.
Josmil Pinto, Twins
Joe Mauer will be making the full-time move to first base this season, so Josmil Pinto will get his chance to compete for the catcher position in Minnesota. On September 1, with the Twins well out of postseason contention, Pinto got his chance. In 21 games, he had 83 plate appearances and batted .342 with four home runs and 12 RBI. Also, over one-third of Pinto's hits were for extra bases. Kurt Suzuki signed a one-year deal with Minnesota and will probably be the starting catcher for Opening Day, which means Pinto will have great sleeper potential in fantasy drafts for 2014.
John Halpin says…
Hank Conger, Angels
Conger might not play more than teammate Chris Iannetta; he had 233 at bats last season to Iannetta's 325. However, Conger showed some defensive improvement, which might lead manager Mike Scioscia to trust him more.
If Conger equals or surpassed Iannetta in playing time – he'll probably sit against most lefties – he could hit a dozen homers with a not-horrible BA. Don't get too spooked by Conger's .225 BA as a big leaguer, because he batted close to .300 at all his extended minor-league stops. Conger is outside my top 24 backstops, but not by much. He won't be a star, but he could be a nice surprise.
Josmil Pinto, Twins
Adam and I are in agreement here. With Joe Mauer shifting full-time to first base, Pinto figures to battle veteran Kurt Suzuki for catching duties, and the Twins won't keep Pinto in the majors unless they plan to let him play. Check Pinto's minor-league numbers from 2012 and 2013 when you get a chance. He showed a good batting eye, solid power and didn't strike out at a bad rate.
Pinto probably won't play enough this season to rack up big numbers, and his future is brighter than his present. But you know those mixed-league backup catchers who tease you with 15-homer power but kill you with their .225 batting averages? Pinto doesn't seem to be that guy, and might help in deeper leagues even if he bats just 300 times.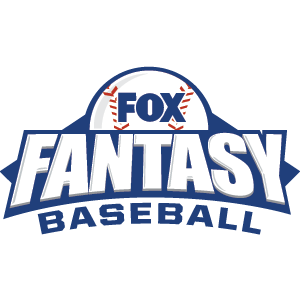 FOX Fantasy Baseball
Join or Create a Free League
Play Now!