Fantasy Baseball Sleepers of 2014: First Basemen
Adam Meyer says…
Albert Pujols, Angels
Year after year over-corrections take place in the fantasy sports' world. The one time in his 13-year career that Albert Pujols doesn't hit 30 home runs, and he drops to the eighth-highest first baseman with an average draft position of 42nd overall. Pujols also only played in 99 games last year, 44 games fewer than his previous low mark set in 2006. His age (34) and his injuries have really left bad memories for fantasy owners. In 2012, Pujols had knee surgery and the following season he dealt with plantar fascia in his left foot. Now, Pujols says that he "feels awesome" and I, for one, will not pass on the opportunity to add this future Hall of Famer to my roster.
Jose Abreu, White Sox
Recently, Cuba has been good to fantasy baseball. There was Yoenis Cespedes in 2012, Yasiel Puig in 2013, and now we have Jose Abreu. The 27-year-old defected from Cuba and signed a six-year, $68 million contract. Though he thrived in the Cuban league (Serie Nacional), we all had the chance to see him against the planet's best in the World Baseball Classic. In six games for the WBC in 2013, Abreu batted .360 with three home runs and nine RBI. He is already projected to bat third in the White Sox lineup. Plus, having Cuban teammates like Alexei Ramirez, Dayan Viciedo, and Adrian Nieto should ease in the transition process.
John Halpin says…
Garrett Jones, Marlins
Jones is far from perfect – he can't hit lefties at all – but he's always had decent power, averaging 20 home runs over the last four seasons. He's slated to be the Marlins' cleanup hitter, at least against righthanded pitchers.
Jones hit just 15 home runs in 2013, as his fly-ball rate was down. However, his line-drive rate was very good, suggesting that he still hit the ball hard. Batting behind Giancarlo Stanton should provide Jones with ample RBI opportunities and plenty of pitches to hit. Nobody's asking you to draft Jones early, but if you're in a deep mixed league, or even a 12-teamer with bench slots, he can be an adequate 1B option – A .250/20/70 season seems within reach. He qualifies at OF, too.
Logan Morrison, Mariners
Morrison is a 26-year-old former top prospect who hit 23 homers in 123 games for the Marlins in 2011. Since then, his career has been derailed by numerous knee injuries, and he played just 178 games in 2012-13.
The Mariners will be careful with Morrison, rotating him through the 1B/RF/DH positions. If he stays healthy – always an IF – his history tells us that strong plate discipline, good contact and some power will come. AL-only owners, and some in deep mixers, might get some good value from LoMo, whose career OPS of .764 isn't bad at all. With close to regular playing time, he'll hit 15-20 home runs.
Finally, the Marlins might have hated Morrison's entertaining tweets, but you won't. Follow him @CupofLoMo.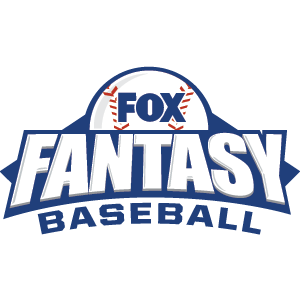 FOX Fantasy Baseball
Join or Create a Free League
Play Now!