Fantasy baseball: Reviewing American League closers
We review the American League closers (all stats given are through Monday).
Baltimore Orioles: George Sherrill
Rumors persist that he could be traded before the deadline. Unless that happens, he's going to remain a solid No. 2 closer in all formats. He has 20 saves on the season to go along with a 2.35 ERA, 1.10 WHIP, and nearly a strikeout per inning. You can also throw in his control, having not walked a batter in his last six outings.
Jim Johnson and Danys Baez could see opportunities if Sherrill is dealt, as could the newly acquired Cla Meredith. Johnson has been the best of the group, with a 3.05 ERA, and is the guy I would stash if you are desperate for saves.
Boston Red Sox: Jonathan Papelbon
What negative can we really say about him? He's proven to be one of the elite closers in the league since 2006, amassing a career 1.83 ERA and 0.99 WHIP. If you want to nitpick, he's struggled with his control, already setting a career high with 18 walks (his previous high was 17 in 2005, when he made three starts among his 34 innings), but that's easily overlooked given what else he's done.
Chicago White Sox: Bobby Jenks
You don't always feel safe with him taking the ball with the game on the line, but he generally gets the job done. He has 22 saves on the season and is completely secure in his position as closer. While he's struggled lately, giving up runs in three straight outings before loading the bases on July 20 and escaping the jam, he's a must use closer in all formats.
Cleveland Indians: Kerry Wood
He hasn't been the lockdown closer the Indians were hoping for. He has picked up just 12 saves, though part of that is due to the struggles of the Indians in general. However, that isn't an excuse for his 5.23 ERA and 1.44 WHIP, including having given up runs in two of his last three outings.
His job is safe, though they did likely acquire his eventual replacement in Chris Perez (as part of the Mark DeRosa deal). He's usable, especially with 37 Ks in 32.2 innings, but he's no better than a No. 2 at this point.
Detroit Tigers: Fernando Rodney
He hasn't been terrible, posting a 3.92 ERA and 1.33 WHIP, but he has been far from elite. In July he's allowed just one earned run over six innings, going 0-1 with two saves. His job is safe, making him a solid No. 2 option, but that's about it.
As a side note, if you are an owner holding out hope that Joel Zumaya may become the closer, just how long are we going to believe that illusion? He's hurt yet again and is just incapable of staying on the field.
Kansas City Royals: Joakim Soria
The only things limiting his numbers are injuries and the team's inability to win. He's pitched just 24 innings but has done so with a 1.88 ERA and 1.00 WHIP. Yes, he allowed a run in his last outing, but prior to that he had saves in six straight games and seven of his previous eight outings.
He is one of the elite closers in the game — all he needs is the opportunity to show it.
Los Angeles Angels: Brian Fuentes
He struggled early on, but he's settled in and has been lights out recently. He hasn't allowed a run since May, with saves in seven straight games and 15 of his last 16. His ERA is down to 3.03 and WHIP to 1.13 as he performs like one of the elite.
After yearning for K-Rod to come back earlier in the season, people in L.A. are now asking, "Francisco who?"
Minnesota Twins: Joe Nathan
He hasn't allowed a run since May 15, helping him to 25 saves with a 1.24 ERA and 0.74 WHIP. He has 45 Ks and seven BBs, as he continues to be one of the elite closers in the game. Only twice since 2003 has he posted a WHIP above 1.00 (1.06 in '03 & 1.03 in '07).
Yeah, he could regress there, but he's certainly not going to blow up either.
New York Yankees: Mariano Rivera
Probably the best closer in the history of the game. He's already saved 26 games while striking out 44 batters against four walks. No, that wasn't a typo. In 40 innings, he has allowed just four free passes.
Sooner or later, he's going to show signs of age and slow down, but from the way he's pitching right now, 2009 is not going to be the year.
Oakland Athletics: Andrew Bailey
Did anyone expect this type of performance from Bailey, who is sporting a 1.98 ERA and 0.95 WHIP to go along with 65 K over 54.2 innings?
He's had multiple strikeout games in five of his last seven appearances. Brad Ziegler is still waiting in the wings, having settled down after struggling mightily. He had an ERA of 4.00 as recently as June 16, but he's seen it fall to 3.12 over the past month (he actually had it down to 2.95 before getting hit a little bit).
If Bailey struggles, Ziegler will be there to step in, but for now Bailey looks solid and obviously is a must use in all formats.
Seattle Mariners: David Aardsma
I've been talking about selling high on him for a while now, and I'm still going to say it. He has saves in four of his last five outings without giving up a run, allowing just one hit and one walk. He still has a low BABIP (.265) and strand rate (81.0 percent). How about a fly ball rate of 55.3 percent and just 1.8 percent HR/FB?
Something is going to give, so sell now before the regression comes.
Tampa Bay Rays: J.P. Howell
He had saves in back-to-back games against the Royals over the weekend as he seemingly has emerged as the closer at this point. Dan Wheeler did have a save on July 9, though Randy Choate hasn't had one since June.
While Howell may not be the only one to pick up saves, he's getting the bulk of the opportunities. He's pitched well, allowing earned runs in just one of his last 23 outings. That makes him worth using as a No. 3 closer for sure, but with the uncertainty still there, I wouldn't be depending on him.
Texas Rangers: C.J. Wilson
Can you believe Frank Francisco is on the DL for the third time this season? This time, at least it isn't a physical problem, as he has come down with pneumonia. He's actually eligible to return this Sunday, so don't panic.
Wilson will get the save opportunities for the next week, but with a 2.28 ERA and 0.94 WHIP, Francisco should again regain the closer's role upon his return to the lineup. Have a backup in place, however, because at this point you can't be sure he's going to stay on the field. For that same reason, if you are a Wilson owner, I'd keep him stashed in all formats.
Toronto Blue Jays: Scott Downs
He's the closer, but he has just one save since returning from the DL on July 8. He's posted a 1.84 ERA and 0.92 WHIP while striking out 31 vs. just five walks. Jason Frasor is the No. 2 man, especially now that the team shockingly released B.J. Ryan despite a significant amount of cash still left on his contract.
Frasor could get a vulture save from time to time, but Downs is the man and worth owning as a No. 2 closer in all formats.
What do you think? Which American League closer is most likely to lose his job next?
This article was originally published on Rotoprofessor.com.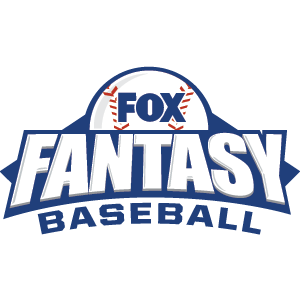 FOX Fantasy Baseball
Join or Create a Free League
Play Now!