Recent review: Pujols stars
The fantasy heroes of the future will take their first steps Monday evening.
With the first pick of the 2011 First-Year Player Draft, Pittsburgh is expected to select right-hander Gerrit Cole from UCLA. Cole is a 6-foor-4 powerhouse with a big arm. He routinely hits triple digits on the radar gun and boasts a slider, changeup and breaking ball. Cole pitched to a 3.31 ERA this season, and there's already talk of tweaking his mechanics to prepare for the next level.
I'll leave the draft talk with two quick notes. Cole was a first-round pick by the Yankees in 2008. He's represented by Scott Boras. Let the lengthy contract negotiations begin!
As for the major leagues, let's review recent action.
Fans of the Chicago Cubs were already wringing their hands and lamenting the current state of the team. Albert Pujols left them sobbing this weekend with back-to-back walk-off home runs. He hit four home runs with seven RBI during the three-game series sweep of Chicago. Pujols has recorded five multi-hit games in his past seven appearances to raise his batting average 16 points to .278.
The sweep also brought out the other side of Carlos Zambrano. The dark side of "Big Z" emerged after the bullpen failed to finish his great start. Zambrano allowed one earned run over seven innings, his third straight start in which he allowed a single earned run. He completed 21 innings in these three appearances to lower his ERA by nearly one full run (down to 3.98). Zambrano's strikeout rate and velocity are down. But his control has improved, and he's been a better pitcher overall. Has he pitched well enough to generate trade offers and an escape from this "Triple-A club," as he called them?
Zambrano criticized Carlos Marmol's decision to shake off a slider and throw a fastball to former teammate Ryan Theriot. Mike Quade's dream gig is rapidly becoming a nightmare.
Philadelphia ace Roy Halladay earned his eighth win of the season by pitching seven innings of two-run ball against Pittsburgh. He's averaging one strikeout per inning pitched and nearly seven strikeouts per walk issued.
Teammate Cliff Lee hasn't fared as well of late. He's allowed 10 earned runs on 17 hits and four walks in his past two starts. Lee earned a win against Cincinnati despite being battered for 10 hits and then failed to escape the sixth inning against Washington. Lee has allowed three or more earned runs in five of his past six starts (3.94 ERA and 1.26 WHIP overall). He takes the hill Monday night against the Dodgers.
The fate of the Dodgers remains a huge question mark as they roll into Philadelphia. Don Mattingly has been forced to work through the ownership debacle, the fallout from the opening day beating of a San Francisco fan and countless injuries. He hasn't had to give a second thought to Matt Kemp. Kemp has moved on from last year's struggles and criticism that included his relationship with Rihanna. He hit three home runs in this weekend's series in Cincinnati to bring his season total to 16. He also drove in eight runs and has a .323 batting average, 48 RBI and 14 stolen bases.
The Dodgers might have also found their future left fielder in Chad Billingsley, who hit a home run, a double and drove in three runs in support of himself. Billingsley allowed four earned runs on eight hits and three walks and survived only five innings. He still won his third consecutive start. Billingsley has pitched to a 3.70 ERA with a 1.34 WHIP overall.
This is the time of year when Yankees slugger Mark Teixeira normally unpacks his bats and goes to work. He'd entered June with a double-digit home run total only once in the past five years (he hit 16 in 2009). Teixeira blasted two home runs in the series finale against the Angels to bring his season total to 18. He's hitting .258, a full 26 points lower than his career mark, but the early power production is certainly a welcome sight (41 RBI).
Joakim Soria has pitched three scoreless innings since being removed from the closer role in Kansas City. Interestingly, he didn't strike out a batter in either appearance. However, the long road back to fantasy prominence has to start somewhere.
Boston starter John Lackey returned from the disabled list (strained forearm) for Sunday's start and pitched 5 2/3 innings to earn his third win of the season. Lackey allowed three earned runs on three hits and two walks while striking out two batters. Only 54 of his 94 pitches were thrown for strikes.
Adam Lind returned to the Toronto lineup for this weekend's series against the Orioles. He went 0-for-3 with a strikeout and a walk in his Saturday return. Lind then flashed the big bat that has had owners salivating for some time with a 4-for-4 Sunday performance. He hit two home runs with three RBI. Lind is batting .326 overall with nine home runs and 30 RBI.
On the other side of the matchup, Baltimore welcomed first baseman Derrek Lee back to the lineup. Lee rapped out two singles with two runs scored in four at-bats on Saturday. He then went 0-for-4 with an RBI on Sunday. It'll take an extended hot streak before Lee becomes waiver-wire worthy.
Texas took to the road and completed a four-game sweep of Cleveland. C.J. Wilson pitched 7 2/3 innings of shutout ball with seven strikeouts against three hits and two walks to earn his sixth win of the year. Wilson lowered his season ERA to 3.03 and has struck out 82 batters against 30 walks.
Wilson's effort followed a complete game shutout by Derek Holland on Saturday. Holland scattered five hits and a walk against five strikeouts to earn his fifth win of the year.
Fantasy Infirmary
Florida put struggling and injured shortstop Hanley Ramirez on the disabled list on Monday. Ramirez last appeared in a game on May 29 and has been sidelined because of a strained back. The consensus No. 2 overall selection in spring fantasy drafts was batting .210 with four home runs, 17 RBI and 11 stolen bases at the time that the injury finally forced him out of the lineup.
Tampa Bay third baseman Evan Longoria left Saturday's game because of tightness in his left side. The injury is not believed to be serious. Longoria was available to pinch-hit on Sunday (he singled and drove in a run). Still, it's a situation that warrants attention.
Early-season hero Lance Berkman of St. Louis sat down Sunday after receiving a cortisone injection in his left wrist. Berkman is hopeful to return to the lineup on Tuesday when St. Louis visits Houston.
Jake Peavy had pitched well in his first appearances for the White Sox. Unfortunately, his run of good health ended quickly when he left Saturday's start with a strained groin. Peavy allowed six earned runs on three hits (one home run) and three walks in four innings. He's expected to return to the disabled list.
We've been anxiously monitoring the progress of Brett Lawrie in the Toronto organization, and there was recent speculation that his callup was imminent. Lawrie was hit on the wrist by a pitch last Wednesday and was placed on the minor-league disabled list. Get ready to exhaust your acquisition budget soon. Barring a setback, the sweet-swinging Lawrie could be in Toronto by the end of the month.
It's not an injury update, but I would be remiss if I failed to acknowledge Edinson Volquez's return to the mound. Volquez is scheduled to start Tuesday's game against the flailing Cubs. He reportedly tweaked his mechanics under the tutelage of Mario Soto while pitching in Triple-A. Will that result in improved control and consistency? We shall see. He'll still throw hard.
The Yankees are optimistic that 2010 18-game winner Phil Hughes will be able to rejoin the team by the end of the month. Hughes is en route to Tampa to begin extended spring training to build up his arm strength. Hughes was placed on the disabled list on April 15 because of arm fatigue. While the Yankees wait for Hughes to rebuild his stamina, they'll continue to lean on the modern-day miracle that is Bartolo Colon.
Pittsburgh's Pedro Alvarez has worked back into extended spring training after being placed on the disabled list because of a quadriceps injury. Alvarez was a fantasy hero in his 95-game introduction to Pittsburgh last season. He was batting a meager .208 at the time of his injury.
Draft-day darling Brandon Belt was hit by a pitch during Saturday's game and was diagnosed with a hairline fracture. Belt will be placed on the disabled list, thereby forcing Bruce Bochy to keep shuffling his lineup.
Minnesota's Joe Mauer finally began his rehab assignment on Sunday. He's been sidelined because of a viral infection and weakness in his leg since early April. Mauer is eligible to return to the squad on Sunday.
New York Mets outfielder Carlos Beltran fouled a pitch off of his right shin and left Sunday's game against the Braves. X-rays were negative and Beltran has been listed as day-to-day. Beltran doesn't run at all anymore, but he has been providing solid power (.284 with 19 doubles, nine home runs and 34 RBI).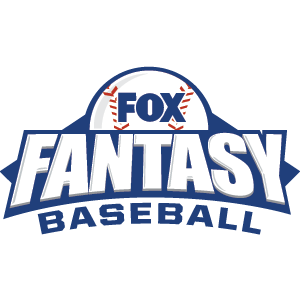 FOX Fantasy Baseball
Join or Create a Free League
Play Now!