Recent review: Josh Johnson stars
Fantasy owners are relishing the beauty of Andre Ethier's swing, and he opens this week's review.
Ethier extended his hitting streak to 27 games on Sunday with a 1-for-3 performance. Ethier has hit safely in 28 of the Dodgers' first 29 games, producing a fantastic .378 batting average with 16 RBI and 13 extra-base hits.
Florida starter Josh Johnson pitched seven shutout innings against the Reds on Saturday to lower his era to 0.88. Johnson has allowed just four earned runs while striking out 39 batters against 11 walks in his first 41 innings pitched. The number that leaps off of his stat line is Johnson's hit rate. Through six starts, Johnson has allowed 4.0 hits per nine innings pitched.
Ben Zobrist posted one of the more memorable fantasy days ever last week with his 10-RBI performance during a double-header. Zobrist finished the week with a robust .440 batting average (11-for-25) with five doubles, two home runs, a triple and 13 RBI. He added two stolen bases for good measure.
It doesn't match Ethier's monster run, but Adam Lind extended his hitting streak to seven games on Sunday. During this streak, Lind has batted .429 (12-for-28) with four home runs and 10 RBI. This recent barrage is even more significant given that Lind hadn't homered since opening day.
The big flies haven't come in bunches yet for Ryan Howard, but he's still sitting among the league leaders with 28 RBI as we enter May. Howard has hit safely with 13 RBI in seven of his past nine games. He's batted .324 (12-for-37) during this period.
Following a slow start to the season, second baseman Mike Aviles of the Royals has rediscovered his stroke. Aviles has hit safely in seven of his past nine games, batting .306 (11-for-36) with four home runs, 11 RBI and three stolen bases.
Elvis Andrus extended his modest hitting streak to seven games against the A's on Sunday with a 2-for-5 effort. He's raised his batting average 30 points during the streak to .257 with four stolen bases.
Preseason Cy Young hopeful Francisco Liriano's horrid start is one of the top stories of 2011. Liriano generated one quality start in five April outings, pitching to a dismal 9.13 ERA with a bloated 1.90 WHIP.
Liriano's finished the month with an equal number of walks and strikeouts (18-to-18). His next start comes Tuesday against the enigmatic Chicago White Sox. If Liriano cannot tame a heretofore depressing and pathetic offense, Ron Gardenhire might yank him from the rotation.
Teammate Carl Pavano hasn't fared much better, and his frustration is showing. Pavano has allowed six or more earned runs in three of his first six starts this season to yield a sizable 5.84 ERA (1.35 WHIP). In his three terrible starts, Pavano earned a 12.86 ERA. He pitched to a 1.57 ERA in his other three starts.
Milwaukee starter Yovani Gallardo has been positively terrible in his past three starts. Gallardo has allowed 17 earned runs in his past 16 1/3 innings pitched (9.37 ERA). He's allowed 28 hits during this period. To try and draw a positive from the otherwise disappointing stat line, Gallardo has only walked four batters during this period against 15 strikeouts. That hardly consoles fantasy owners.
Kyle Drabek started the season with three strong efforts against the Twins, Angels and Seattle (29th, 18th and 20th in runs scored) before taking the hill against the Yankees, Rangers and Yankees again. In his past three starts, Drabek has posted a 7.90 ERA with a 2.16 WHIP. His next start comes against the Tigers this weekend.
The Cubs are trying to figure out what's ailing Ryan Dempster, who has yet to post a strong outing this season. Dempster has allowed four or more earned runs in each of his first six trips to the mound (9.58 ERA and 1.87 WHIP). He's still striking out nearly one batter per inning, but his hit rate is downright frightening (12.2 per nine innings).
Fantasy Infirmary
We focused too much time and attention dissecting Neftali Feliz's status during spring training prior to the announcement of his return to the bullpen. Feliz, who is currently on the disabled list because of shoulder inflammation, may make a rehabilitation appearance on Wednesday before a possible activation this weekend.
Milwaukee starter Zach Greinke will finally make his 2011 debut on Wednesday against Atlanta. He's been sidelined all season because of the fractured rib sustained during an offseason basketball game. Greinke made his final rehabilitation start on Friday, tossing 50 strikes in his 75 pitches. He felt good after the outing and declared himself fit for his debut.
The Cardinals' lineup took another hit over the weekend when David Freese sustained a broken bone in his left hand. St. Louis has myriad options to fill the role, including Allen Craig, Tyler Green, Nick Punto and Daniel Descalso. Interestingly, Albert Pujols made a brief appearance at third base following Freese's injury. That appearance might just create 3B eligibility in your league.
I was among many who questioned Toronto's decision to break the bank for Jose Bautista this offseason. Bautista has certainly dominated early this season, continuing his power surge through April. Bautista left Sunday's game with neck stiffness. It's an injury to watch, but reports from Toronto indicate that he'll be back in the lineup on Tuesday.
Pablo Sandoval landed on the disabled list after fracturing his right hand in Friday's game. Sandoval had rebounded nicely from a disappointing 2009 season (.313 with five home runs and 14 RBI in April). Ryan Rohlinger was called up from Triple-A Fresno to fill Sandoval's roster spot. Miguel Tejada likely takes most of the at-bats with Rohlinger and Mike Fontenot occasionally sliding into the lineup.
Phil Hughes of the Yankees was scheduled to visit a specialist on Monday to try and determine the cause of his "dead arm." Remember, the 18-game winner from 2010 struggled markedly this spring with a decided drop in his velocity. Hughes pitched to a 13.94 ERA in three starts this season (19 hits in 10 1/3 innings pitched) before the Yankees placed him on the disabled list.
Philadelphia activated outfielder Domonic Brown from the disabled list and sent him to Triple-A. Ben Francisco has been hitting better of late to try and hold off Brown for the starting role (had four multi-hit games in his past eight starts).
Jake Peavy struck out eight batters in 5 2/3 innings for Triple-A Charlotte in his latest rehabilitation start. He reported no discomfort following the outing. Peavy is expected to make one or two more minor-league starts before returning to the White Sox rotation. Is his return the spark that the scuffling White Sox need to jumpstart their season?
Evan Meek of the Pirates was placed on the 15-day disabled list Saturday because of right shoulder tendinitis. He pitched to a 5.62 ERA in 11 appearances and struggled to find his form as the setup man to Joel Hanrahan.
Ryan Zimmerman is scheduled to undergo a sports hernia surgery on Tuesday. Nationals general manager Mike Rizzo estimated that Zimmerman would miss at least six weeks. It's another round of bad news for owners of this top-five third baseman.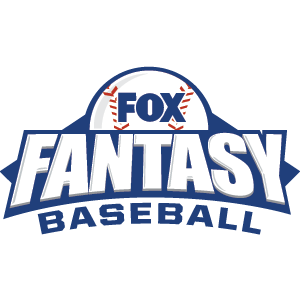 FOX Fantasy Baseball
Join or Create a Free League
Play Now!