Recent review: Kemp, Ethier star
The first month of the Major League Baseball season is rapidly winding to a close. There have been some surprises in the standings, such as Cleveland's lead in the AL Central or Boston's early struggles. For the most part, the top of each division doesn't look much different than you would have anticipated.
Individual performances, on the other hand, have been a much different story. Again, some of the would-be heroes have produced numbers as expected. Just look to the Philadelphia rotation or Prince Fielder's RBI production. Others, such as the much-maligned Carl Crawford or virtually every member of the Chicago White Sox batting order (more on that later), haven't been as fortunate.
Take a deep breath. There's plenty of baseball to be played and time for marked turnarounds. Buying opportunities abound for you wheeling and dealing and enterprising owners.
As you contemplate your next move, let's tear apart the box scores.
Outfielders Andre Ethier and Matt Kemp have started the season brilliantly.
Ethier extended his hitting streak to 21 games with a 2-for-5 performance against the Cubs. He owns a .382 batting average with eight doubles, two home runs and 13 RBI.
Kemp has shaken off the effects of a rough 2010 season. He's batting .402 (.357 in his past 10 games) and has contributed brilliantly to all five standard fantasy categories. Kemp has hit five home runs with seven doubles, 18 RBI, 18 runs and eight stolen bases. Welcome back to dominance.
David Wright clubbed two home runs on Sunday to bring his season total to five. He also stole his fifth base of the season. Wright snapped a 0-for-18 skid with a double, home run and three RBI in the series finale against the Astros. He then posted four hits in 11 at-bats with five runs scored and three stolen bases against the Diamondbacks.
Daisuke Matsuzaka was beginning to become a punchline in Boston, and there was speculation that he'd be shipped to the minor leagues if his early struggled continued. Instead, Matsuzaka turned in brilliant back-to-back performances against the Blue Jays and Angels. In those starts, Matsuzaka pitched 15 innings of shutout ball, allowing just two hits while striking out 12 batters against four walks.
James Shields has quietly put together a fantastic season in Tampa. Other than a dismal early outing against Chicago in which he allowed three home runs, Shields has been flat-out fantastic. He's pitched back-to-back complete games, completely shutting down the aforementioned White Sox and the Blue Jays. Shields allowed one earned run with 16 strikeouts against three walks in these outings. If you remove his first outing against Chicago, Shields has pitched to a 1.39 ERA (2.35 ERA overall).
To say that the White Sox are slumping would be a gross understatement. Ozzie Guillen sat down Alex Rios (zero hits in his past 20 at-bats) and Gordon Beckham (two hits in his past 30 at-bats) for the series finale against the Tigers. Slugger Adam Dunn has registered just four hits in his past 41 at-bats with one home run, one double and two RBI. Dunn has struck out 21 times during this period.
• The White Sox were expected to obliterate opposing pitchers this spring. Chicago has not scored in 20 consecutive innings.
I'll circle back to Tampa for a moment to check in on folk hero Sam Fuld. Fuld stole another three bases during the weekend series against Toronto to bring his season total to 10. He produced four singles in 12 at-bats and enters the new week with a .346 batting average. Fuld has stolen 10 bases in 13 attempts this season. He now leads all of Major League Baseball.
Following a slow start, Seattle outfielder Ichiro Suzuki has rediscovered his stroke. Suzuki batted .433 in the past seven days (13-for-30) with four stolen bases. Suzuki owns a .309 batting average with eight stolen bases.
Rookie starter Michael Pineda was my second choice for American League Rookie of the Year behind Jeremy Hellickson. Pineda earned his third consecutive win by pitching six shutout innings against the A's. During his current winning streak, Pineda has pitched to a dominant 0.93 ERA with 17 strikeouts in 19 1/3 innings pitched.
Carl Crawford finally put together back-to-back solid games during the weekend series against the Angels. He registered his first multi-hit games since April 11 and hit his first home run of the season on Sunday. Crawford stole two bases and drove in three runs during the four-game series.
One player of note in the Boston lineup is middle infielder Jed Lowrie. Lowrie has hit safely in 11 of his past 12 games, batting .477 (21-for-44) with three home runs, four doubles and 12 RBI.
The Toronto offense has been inconsistent this spring, but Jose Bautista has picked up right where he finished the 2010 season. Bautista hit three home runs during the weekend series against Tampa to bring his season total to seven. He also recorded back-to-back three-hit games and finished the series with a robust .359 batting average. Alas, Bautista hasn't gotten much help in Toronto. Despite his prodigious power output (add two doubles and a triple), he enters the new week with just 10 RBI. He's batting .511 (23-for-45) on balls put in play.
Mitchell Boggs has performed well in place of deposed closer Ryan Franklin. He's earned saves in three consecutive appearances. Boggs allowed one hit in each of these appearances, but recovered to shut the door. Overall, Boggs has earned a 1.45 ERA with 15 strikeouts against three walks in 12 1/3 innings pitched.
Fantasy Infirmary
The Phillies placed reliever Jose Contreras to the disabled list because of a strained tendon in his right elbow. Contreras did not allow an earned run in his eight innings pitched as the closer (including five saves). Ryan Madson slides into the closer role in his stead. Madson has allowed a single earned run with 10 strikeouts against two walks in nine innings this season. He earned saves in back-to-back games this weekend against the Padres.
Texas placed closer Neftali Feliz on the disabled list because of persistent soreness in his right shoulder. The move was made retroactive to April 21, and all reports from Texas indicate that this is merely a precautionary move. The Rangers will turn to a bullpen committee to pick up for Feliz's absence. Darren Oliver earned a save on Saturday. Arthur Rhodes closed out Sunday's win. Darren O'Day will also be in the mix for save opportunities.
Cincinnati third baseman Scott Rolen was placed on the 15-day disabled list because of a sore shoulder. The Reds are targeting a May 6 return for Rolen, and the early assessment is that he merely needs rest. Miguel Cairo, who has generated hits in six of his eight starts, will start in his place. Cairo batted .290 with 12 doubles, four home runs, 28 RBI and four stolen bases in 91 games for Cincinnati last season.
St. Louis superstar Albert Pujols left Sunday's game against Cincinnati with what has been deemed a "very mild" hamstring injury. Lance Berkman, who currently owns a four-game streak of multi-hit games (.377 batting average overall), will play first in Pujols' absence. Jon Jay would see additional time in the outfield should Pujols miss significant time.
Aaron Hill of the Blue Jays was placed on the disabled list with a right hamstring injury. Hill's yet to find his power stroke in 2011, but he had stolen six bases. Mike McCoy takes his place in the lineup (5-for-17 and one stolen base in nine games this season). Jonathan Herrera of the Rockies , Neil Walker of the Pirates and Ryan Theriot are worthy of a look-see as replacements off the waiver wire.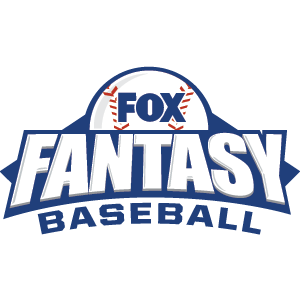 FOX Fantasy Baseball
Join or Create a Free League
Play Now!