Fantasy baseball Dodgers' Puig vs. ChiSox's Abreu first 26 games
It took months of research and reporting, but only two weeks for Jesse Katz's compelling story of Yasiel Puig's journey to the big leagues to be sold to Hollywood. Brett Ratner and his RatPac Entertainment have acquired the rights to LA Magazine's Escape From Cuba: Yasiel Puig's Untold Journey to the Dodgers.
It's fitting the larger than life, six-foot-three, 245-pound Los Angeles-based Puig, 23, will eventually appear on the big screen. The amusing part about his dramatic story, however, is the Dodgers' slugger is still over a month away from his one year anniversary in the big leagues. It was certainly a June for the ages last season in L.A., but another Cuban-born star is quietly authoring his own month-to-remember in Chicago.
Jose Abreu, 27, has produced at a high level for the White Sox his first 26 games in the majors. In fact, Puig played in 26 games last June for the Dodgers. So, because this is what we do in baseball and fantasy baseball circles – it's time to put those numbers head-to-head!
PLAYER G (PA) HR RBI R BA BABIP
Abreu has slugged five homers with 14 RBI, while posting a .310 batting average the last seven days to take home co-American League Player of the Week honors and boost his early-season totals.
However, I think what fans and fantasy baseball owners can deduce from the information above is while Puig performed out of his mind last June, the .500 BABIP was so astronomical his stats were bound to regress as the season played out as they did. In Abreu's case, a 33-percent HR/FB rate should fall significantly. By comparison, Chris Davis led the league in HR/FB rate last season at 29.6 percent. In contrast, Abreu's .246 BABIP is so low by league standards – think .300 as average – his power numbers may come down a bit over the next five months, but batting average should see an uptick and plateau somewhere in the .285-.290 range.
Oh, and to report all sides of the Cuban-born mashers of Major League Baseball story, Oakland's Yoenis Cespedes is hitting .238 with a .242 BABIP, four homers, 14 RBI and eight runs in 95 plate appearances this season.
I'm all for Puig, Abreu and Cespedes in the 2014 home run derby. It may not be silver screen material, but would make for a dramatic night inside not-so-hitter-friendly Target Field.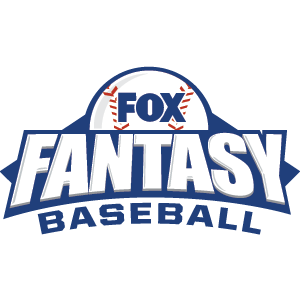 FOX Fantasy Baseball
Join or Create a Free League
Play Now!