Fantasy baseball players who shocked the world in the first half
With the All-Star break giving us some down time in fantasy baseball, it's time for some bragging rights. Maybe a player was selected low in your draft or maybe he wasn't chosen at all, yet he contributed immensely to your fantasy first half.
It's time to celebrate those who "shocked the world" and include a player who could surprise us in the second half of the season …
C – Wilson Ramos, WAS
Prior to the start of the regular season, Ramos was listed as the 16th catcher off the fantasy draft board with a 230 ADP. That means, if you have a 10-12 fantasy teams in your league, he likely wasn't selected. Look at him now. Ramos is the fourth-highest owned catcher and is producing arguably the best stats: 13 HR, 48 RBI, .330 AVG.
Second-half shock: Willson Contreras, CHC
Kyle Schwarber was set to have a breakout season for the Cubs before tearing his ACL in early April. Miguel Montero and David Ross split time behind home plate, but couldn't contribute offensively. Then, Contreras got his chance. He homered on the first pitch he saw in the bigs. In the past 30 days, Contreras was tied for the third-most home runs (five) and second-most RBI (16) among catchers.
1B – David Ortiz, BOS
Do you draft a player who is entering his final season, even though this player lacks flexibility in the roster spot? That's the question people had to ask themselves before making a decision on Big Papi. After 113 times, someone finally said, "yes." Ortiz had a 114 ADP and has been a winning lottery ticket for one lucky owner this season. Ortiz currently has crushed 22 homers with 72 RBI and is doing all of this with a .332 AVG.
Second-half shock: Kendrys Morales, KC
Owned in only 42 percent of FOX Sports fantasy leagues, Morales is a Ortiz-like hitter who can give you power, as well as a solid batting average. In the last 30 days, Morales led all first basemen with eight homers and he even had the best batting average (.405).
2B – Danny Espinosa, WAS
An incredible June propelled Espinosa to the top of the "shock the world" list for 2016. He smashed nine home runs and produced 21 RBI. The leader in June crushed 11 homers. For a second baseman, that's ridiculous. Considering that Espinosa's career highs are 21 homers (three away) and 66 RBI (17 away), it's even more impressive. He's still owned in only 41 percent of FOX Sports fantasy baseball leagues, too. Get him while you can.
3B – Jake Lamb, ARI
Josh Donaldson, absolutely. Kris Bryant, yup. Nolan Arenado, sure. Jake Lamb, what? Yes, Lamb is arguably the fourth-best third baseman in fantasy baseball right now. Among fellow occupiers of the hot corner, Lamb is fifth in home runs (20), fourth in RBI (61), and sixth in OBP (.371). Though he struggles against southpaws, Lamb loves to face righties. His .341 ISO against right-handed pitchers is second to only David Ortiz. By the way, Lamb also has the second-best ISO in baseball, regardless of who is pitching (.322 ISO).
Second-half shock: Justin Turner, LAD
If you don't have Lamb now, you likely missed the boat. However, there is still time to snag Turner. He had an average draft position of 253 (18th for third basemen). In the past 30 days, Turner has notched the same number of home runs and RBI as Lamb, but with a slightly worse batting average.
CI – Wil Myers, SD
Paul Goldschmidt was likely the primary first baseman off the draft board, he also went second overall according to his ADP. Well, Myers' first half numbers are better than Goldy's. He has four more home runs, two more RBI, and four more stolen bases. Myers is doing this with a preseason ADP of 208 (18th among first basemen).
Second-half shock: Logan Forsythe, TB
While it will be hard to find a player with that ability to hit the long ball and swipe a bag, Forsythe could be your next-best available option. This season, he's hit eight home runs and stolen five bags, while also hitting for average (.285 AVG). He does his best work against lefties. Forsythe has a .368 AVG against southpaws this season as opposed to his .258 AVG against righties.
MI – Aledmys Diaz, STL
Before the 2016 season began, Diaz was drafted an average of 612th in fantasy baseball leagues. Jose Altuve was the top player chosen at the second base position. In the past 30 days, Diaz has one more home run and three more RBI than Altuve, in 14 fewer at-bats.
Second half shock – Greg Garcia, STL
Diaz's teammate, Garcia, is starting to get playing time with the Cardinals, too. He even bats leadoff. Garcia had a 687 ADP prior to the start of the 2016 regular season. In the weeks leading up to the Midsummer Classic, Diaz batted .300 (6-for-20) in July with a .417 OBP.
OF – Ian Desmond, TEX; Adam Duvall, CIN; and Jackie Bradley Jr., BOS
These three musketeers shocked the world by rocketing up the leaderboard in three different categories: AVG, HR, and OBP. Desmond is tied for the best batting average among outfielders (.322 AVG) with Mike Trout. Duvall is tied for the third-most homers out of the OF pool (23 HR). Bradley is an on-base machine. His .378 OBP is tied for fifth-most and trails only Trout, Bryce Harper, Christian Yelich and Kris Bryant. Desmond was drafted 107th overall, Bradley Jr. was 314th, and Duvall was 453rd.
Second-half shock: Nomar Mazara, TEX
Between Bradley Jr.'s and Duvall's ADP was Mazara (415 ADP). He's owned in only half of fantasy leagues and has registered 11 home runs with 36 RBI along with his .330 OBP.
SP – Jose Quintana, CWS
We hate to say we told you so … wait a minute, no we don't. We love it! We told you so! On many occasions, both John Halpin and myself recommended Quintana.
He had a 166 ADP and was being drafted behind the likes of James Shields, Jeff Samardzija and teammate Carlos Rodon. His WHIP is a little better right now then it has been in years past, and Quintana could set a new career high in wins (he's won seven games and his career best is nine). Other than that, he's just doing what he's always done: be one of the most consistent, underrated pitchers in baseball.
Second-half shock: Alex Reyes, STL
Who's ready for another Cardinals' pitcher? I am! Reyes has been racking up the Ks in the minors. This year, he's struck out 61 batters in 41.1 innings of work. In the 2016 Futures Game, Reyes pitched for 1.2 innings and struck out four. He also hit 101 on the radar gun. I'll have my finger on the waiver wire trigger as soon as St. Louis makes the move.
RP – Jeanmar Gomez, PHI
You wanna know how low Gomez's ADP was before the season started? Check here. Scroll down. Keep scrolling. Keeping scrolling. Are you at the bottom of the page yet? He was 213th! The page listed 217 relief pitchers. Gomez had an ADP of 726.
Second-half shock: Tyler Clippard, ARI
My colleague, D.J. Foster, wrote a great piece on second-half closers and I have to agree with his analysis of Clippard. He'll get the first shot as the closer now that Brad Ziegler is a member of the Red Sox. Last year, Clippard registered 17 saves with the Athletics and he had 32 with the Nats in 2012. He's proven that he can handle the ninth-inning job and should be a must-add in fantasy baseball for the second half.
Who has surprised you, in a good way, this season? Who do you think will be a hot commodity in the second half, and potentially fantasy playoffs, in 2016? List them in the comment section below.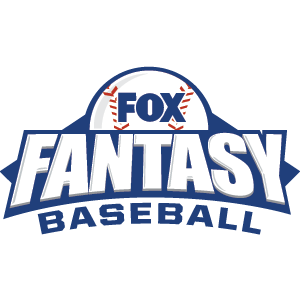 FOX Fantasy Baseball
Join or Create a Free League
Play Now!