Free-agent frenzy: Claim Stanton
Welcome to the first 2011 edition!
We'll identify weekly a group of players that you should target on the free-agent wire. Since most of you have drafted already, you're probably chomping at the bit to tinker with your rosters. This week, we'll cover every fantasy position, just to make sure everyone's happy.
And now, without further ado, below are 10 free agents owned in less than 75 percent of FOXSports.com leagues, starting with the eighth player that falls below the threshold – just because I like him. Please note that no players will be repeated within any four-week period.
Mike Stanton, OF, Marlins (71.5 percent owned)
Stanton won't just hit 35 or more homers this season – he'll hit a bunch of awesome, jaw-dropping moonshots. If you own him, you'll sometimes get text messages from your fellow owners saying things like, "Did you see the homer Stanton just hit? It went out of the stadium, across a highway and into the Atlantic Ocean!" I have no idea how far Sun Life Stadium is from the ocean, or if balls to left field travel east, but you get the idea. This guy has monster power.
Chris Perez, RP, Indians (60.1 percent owned)
I have Perez ranked 12th on the closer list, so you could say I'm a fan. The only issue he had last season was control, and 10 of his 28 walks came in a terrible July. I'm betting that he just had a bad month, and is ready to become an above-average fireman for the Tribe. Think 35 saves.
Carlos Santana, C, Indians (57.5 percent owned)
If you can grab Santana for free right now, it might be the best move you make all season. He's just as good as Buster Posey, but is far less appreciated because he didn't get the same October hype last season. Santana's knee injury is a thing of the past, and at age 25, he's ready to become a stud right now.
Brett Anderson, SP, A's (53.2 percent owned)
Are you worried about the elbow tendinitis that limited Anderson to 19 starts last season? So am I, but he appears to be healthy, and he's a 23-year-old southpaw who has already had success as a major league pitcher (3.57 ERA in 287 2/3 innings). Anderson's strikeout rate went down a bit last year, but it's still OK, and he induces a lot of ground balls while being stingy with free passes. Anderson is likely to be pretty good this season, and should be owned in all formats.
Miguel Montero, C, Diamondbacks (37 percent owned)
Montero missed most of April and all of May with a knee injury last season, and ended up with nine homers in 85 games. Montero hit 16 homers in 2009, and looks to be capable of surpassing that mark this year. The D-backs say great things about Montero's work ethic, he plays home games in a great hitter's park, and his .267 career batting average is better than most backstops, as is his .443 slugging percentage. Montero should be a fine starting catcher in mixed leagues – maybe better than the guy you drafted to start.
Ian Desmond, SS, Nationals (29.6 percent owned)
Desmond batted .269 with 10 homers and 17 stolen bases in his first season as a regular, and the Nats trust him so much that they've decided to let him lead off. They probably won't be shy about letting Desmond run in his new role, as they ranked 10th in the majors in stolen-base attempts in 2010. Desmond isn't likely to be a star, but he's a good bet to be one of fantasy's top 10 shortstops this season.
Will Venable, OF, Padres (22.9 percent owned)
This is a super-duper sleeper, ladies and gentlemen. Venable swings and misses enough to open his own wind-turbine farm, but he also had 13 homers and 29 stolen bases in just 392 at bats last season. The Padres have installed Venable as their new leadoff hitter, and he has made a concerted effort to take more pitches this spring. Most March stories like that don't turn out well – to use a cliché, most players are what they are at this level – but since Venable is a Princeton graduate, maybe he's got a good enough head on his shoulders to make real changes. I've got Venable ranked 57th among fantasy outfielders, so I'm not completely sold yet. But if you're looking for a free agent with huge upside at this position, Venable fits the bill.
Edwin Encarnacion, 1B/3B, Blue Jays (17.8 percent owned)
Did you realize that "E5" hit 21 homers in just 332 at bats last year? The Blue Jays were hot and cold on him, but he's in line to see time at first base, DH and even a little third base this season under new manager John Farrell. Encarnacion isn't terrific, but neither are most of the fantasy third basemen outside the top 10. However, there's some good, free power here.
Jose Tabata, OF, Pirates (14.9 percent owned)
When Tabata was a young Yankee farmhand, people compared his quick bat to Gary Sheffield's. Most observers don't think Tabata will develop that kind of power anymore, but he could still be solid as the Pirates' new leadoff hitter. Tabata stole 44 bases between Triple A and the majors in 2010, while scoring 103 runs and batting over .300. He might not reach 10 homers, but if you need speed, Tabata offers more than most of the one-trick ponies.
Bill Hall, 2B/OF, Astros (8.6 percent owned)
Hall had a strong year for the Red Sox, and enters 2011 as the starting second baseman in Houston. He should benefit from the short left-field porch at the Juice Box, and could steal 10 bases to supplement his power. Hall's multi-positional eligibility makes him extra valuable in daily leagues, but he's a solid backup middle infielder in any format.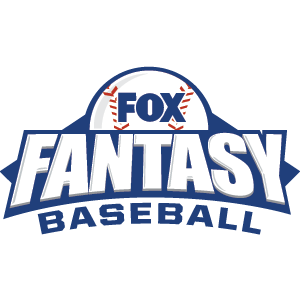 FOX Fantasy Baseball
Join or Create a Free League
Play Now!