Free-agent frenzy: Claim Santana
Before you get started, please know that I will not tell anyone to pick up Cleveland third baseman Jack Hannahan (four homers, 14 RBI, 14 runs, .829 OPS). The guy's career OPS is .672. He's a mirage, people!
And now, without further ado, below are 10 free agents owned in less than 75 percent of FOXSports.com leagues, starting with the first player that falls below the threshold. Please note that no players will be repeated within any four-week period.
Aaron Harang, SP, San Diego (74.8 percent owned)
After two recent outings in which he allowed 12 runs in 11 innings to the Braves and Pirates, Harang's ERA is a mediocre 4.37. Even though those outings were at home, I'd still try to grab Harang in daily transaction leagues with the intention of spot-starting him at PETCO Park. The best pitching environment and the solid K/BB skills of Harang are a good match.
Wandy Rodriguez, SP, Houston (65.1 percent owned)
From 2007-09, Rodriguez had a 3.36 ERA with a 1.27 WHIP, and struck out 502 batters in 538 innings. He's one of fantasy's top 40 starters, and should be owned in all formats. His current 4.26 ERA will go down – trust me.
Carlos Santana, C, Cleveland (54.8 percent owned)
Really? A sub-.200 batting average through one month is scaring people off? Santana has five homers with 17 RBI and 12 runs scored. There's a reasonable chance that he'll end 2011 as fantasy's best catcher. If he's unowned in your league, pick up Santana.
Ryan Roberts, 3B/OF, Arizona (48.7 percent owned)
Roberts is getting the lion's share of the playing time at the hot corner for the Snakes, and based on last year, he qualifies as an outfielder in many leagues. Roberts has six homers in 67 at bats so far, and while he won't keep up that pace, he's no fluke. He racked up 13 homers and 16 steals between the minors and majors last season, and has always owned a decent power-speed skillset. Roberts is probably owned in your NL-only league, but deep standard leaguers making daily transactions might want to snatch him up for his versatility.
Ryan Madson, RP, Philadelphia (40.4 percent owned)
Jose Contreras will miss another 2-3 weeks. While Brad Lidge might not be back until after the All-Star break. Madson has the closer's role for now. He's allowed one run while striking out 13 batters in 11 innings so far this season. The Phillies tried hard to keep Madson as the setup guy. But if he keeps pitching this well, he could keep his new job indefinitely. He's a great short-term option with long-term upside.
Coco Crisp, OF, Oakland (31 percent owned)
It's hard not to be concerned about Crisp walking just once in 97 plate appearances this season. But though he's never been the most patient hitter in the world, his current rate is probably an aberration. Crisp has eight stolen bases already, and remember that he hit eight home runs in just 290 at bats last season. He's likely to be more than just a one-trick speed pony.
Ian Desmond, SS, Washington (23.3 percent owned)
Speaking of impatient hitters, Desmond really needs to improve his walk rate if he wants to be a legitimate big-league hitter. Fortunately, subpar real-life hitters can be pretty productive for us fantasy folk. Desmond is batting just .245 with a .290 on-base percentage, but he has three homers with 10 stolen bases and 14 runs scored already. Show me a dozen better fantasy shortstops than this guy.
Bartolo Colon, SP, New York Yankees (20.3 percent owned)
OK, I'm in. I'm pretty sure that Colon will break down at some point. But until he does, you should ride his great start for as long as it lasts. He has 33 strikeouts and just six walks with a 3.00 ERA and a 1.09 WHIP in 33 innings after doing nothing of note in the majors since his American League Cy Young season in 2005? On behalf of all Yankees fans, have a supersized Double Quarter Pounder meal on me, Bartolo.
Cameron Maybin, OF, San Diego (7.7 percent owned)
It might sound weird to say this about a 24-year-old player, but Maybin is finally getting his chance to play every day, and things are going pretty well. He's only batting .245, but his .763 OPS is respectable (especially when playing home games in PETCO). His three homers with six stolen bases hint at the power-speed combo we've been waiting for. If Maybin ends up with a dozen home runs with 30 stolen bases, you'll hate yourself for leaving him in the free-agent pool.
Scott Sizemore, 2B, Detroit (0.2 percent owned)
I already wrote about Sizemore in my Tuesday blog entry, so I won't rehash too much of the detail here. He could lose his job to Carlos Guillen at some point, but he's got the chance to lock it up for himself. The Tigers thought Sizemore would be a solid contributor last season, and he can still be that player. He'll never be a superstar, but I'd take a chance on him in just about any format. I already own him in a dynasty league, and he'll be in my lineup next week.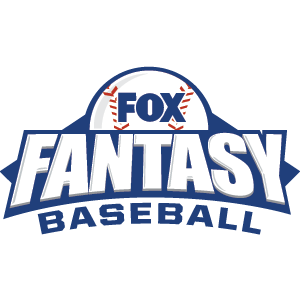 FOX Fantasy Baseball
Join or Create a Free League
Play Now!