Free-agent frenzy: Claim Volquez
Below are my top 10 free agents owned in less than 75 percent of FOXSports.com leagues. Please note that no players will be repeated within four weeks.
Mat Latos, SP, San Diego (73 percent owned)
Latos started the year slowly, generating worries about his big innings increase in 2010. However, he's allowed two or fewer runs in four of his last five starts, with 26 strikeouts against just 10 walks in 30 2/3 innings over that span. You can still worry a bit about Latos, but he's a stud, and you should grab him immediately if someone in your league was shortsighted enough to drop him.
Joakim Soria, RP, Kansas City (59.9 percent owned)
Soria has had three consecutive scoreless outings since temporarily losing the closer's role in Kansas City, and manager Ned Yost said after Monday's game that he has officially reclaimed the ninth inning. I don't know if Soria has completely straightened himself out, but how could anyone that drafted him among the top five closers have dropped him so quickly? Wasn't it pretty clear that the job would be his again as soon as he pitched well for a little while? It's only been a week since he got demoted!
Chase Headley, 3B, San Diego (48.8 percent owned)
Headley only has one home run this season, but his homer-to-fly-ball rate is abnormally low, so expect him to pad that total soon. Otherwise, he's batting .280 thanks to a 15-game hitting streak, and has seven stolen bases. Headley is no superstar, but the hot corner is a pretty weak fantasy position. If you're looking for a third baseman on the wire, will you really do better than a guy who will probably end up with 12 homers and 15 steals?
Josh Willingham, OF, Oakland (43.5 percent owned)
This year's edition of Ron Shandler's Baseball Forecaster – which is a great fantasy annual – pegged Willingham's upside at 30 homers, even though he'd averaged just 20 in five previous big-league seasons. Willingham has 10 home runs now, with 39 RBI. So far, so good, Mr. Shandler.
Mike Morse, 1B/OF, Washington (35.2 percent owned)
It's probably time for me to stop being skeptical about Morse, since he has a .513 slugging percentage for the Nats since the beginning of last season. The guy has solid power, a .293 career batting average, and qualifies at two positions in most leagues. I might be the last person to get on his bandwagon, and I hope you saved me a seat.
Erik Bedard, SP, Seattle (22.3 percent owned)
I've been writing the same thing in my blog and my daily pitching selections over and over and over: Bedard will probably get hurt again, but until he does, ride him like it's the stretch run of the Kentucky Derby. The oft-oft-oft-injured lefty has a solid 3.46 ERA this season, with 59 strikeouts in 65 innings and pretty good control. Safeco Field won't hurt him, either. As long as you look at anything you get from Bedard as a bonus, you won't feel so bad when you have to cut or reserve him. Unless it happens this week, in which case I apologize in advance.
Edinson Volquez, SP, Cincinnati (12.9 percent owned)
I know, I know. Why are we talking about a guy who's coming back Tuesday night from a two-week banishment to Triple A? Because he strikes out batters with the best of them – 120 Ks in 113 2/3 innings since returning from Tommy John surgery last season. Maybe Volquez can't hit the side of a barn sometimes – OK, a lot of times – but he's got as much upside as any widely available free-agent starter. I promise that he'll be a lot more fun to watch than Josh Collmenter or Dillon Gee.
Jeff Keppinger, 2B, Houston (3.8 percent owned)
Bill Hall has been waived, and Keppinger is the man at the keystone for the Astros. The 31-year-old Keppinger is nothing special, but he has a .282 career batting average in more than 1,700 at bats. If you're in a deep league and need a middle infielder that will play every day, this guy won't kill you. He might even help a little.
Jarrod Saltalamacchia, C, Boston (3.3 percent owned)
Is Saltalamacchia finally breaking out? It's hard to say that about anyone with a .291 on-base percentage, but the power is starting to come – he has five home runs since May 15. Salty's hot streak has him getting most of the time behind the dish for the Sox, and that's a double-edged sword. He could hit 15 homers and bat .240. If your league is deep enough for a tradeoff like that to make sense, then go for it. If you still need convincing, Salty's lineup is likely to provide plenty of RBI chances.
Felipe Paulino, SP, Kansas City (1.3 percent owned)
I'm pretty sure this will be the only time I ask such a question about a guy with a 5.69 major-league ERA, but why did the Rockies designate Paulino for assignment a couple of weeks ago? He strikes out plenty of batters, and has a career K/BB ratio of better than 2-to-1. He's also allowed one earned run in 16 innings since being dealt to the Royals on May 26. This isn't a "pick the guy up because he's going to be a stud" kind of recommendation. I grabbed Paulino this week in an AL-only league as the last man on my staff, and think he could be a decent contributor – maybe a 4.00 ERA guy with a solid strikeout total. If you can use a starter like that, take a flier on him.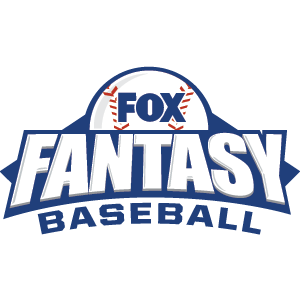 FOX Fantasy Baseball
Join or Create a Free League
Play Now!