Fantasy Baseball Free Agent Frenzy: June 14
Since Mr. Halpin is on vacation, I'm doing my best to provide you with eligible free agents for your fantasy baseball team.
Here's our latest edition of Free Agent Frenzy. Please note that, as in past seasons, no player will be mentioned in this space more than once in a four-week span, because we don't want to beat you over the head all year long about the same players.
Let's hope I don't mess this up…
Catcher: Jarrod Saltalamacchia, Red Sox (owned in 27 percent of FOXSports.com leagues)
I know defense has little, if nothing, to do with fantasy baseball, but the fact that he caught the entire 14 inning game against the Rays Monday night verified to me how much Saltalamacchia has improved. I remember in 2010 when Salty was having a tough time throwing back to the pitcher and now he's going the distance for his club. Add in the fact that he's hit 7-19 (.368) with seven RBI the past week and he's a great pickup.
Digging deeper: Mike Zunino (owned in 2 percent of FOXSports.com leagues) wasn't wowing scouts in the minors this year batting .238, but he can't do much worse than Jesus Montero, right? Zunino is the top prospect in the Mariners farm system and will now take over the everyday backstop duties. In 47 games with Tacoma this year he still managed to hit 11 homers and 43 RBI.
First base: Mike Carp, Red Sox (owned in 3.5 percent of FOXSports.com leagues)
An outfielder that also has first base eligibility and is batting .444 (8-18) last week? Sign me up. Carp is having a great month and taking advantages of his opportunities. In June, Carp has three homers, nine RBI, and is hitting .452 (14-31).
Digging deeper: Logan Morrison (owned in 2.3 percent of FOXSports.com leagues) is back in the Marlins lineup. His stat total for 2013 isn't worth mentioning, but now that he's hitting behind Giancarlo Stanton and Marcell Ozuna, Miami could actually put together a team…with uniforms and everything.
Second base: Nick Franklin, Mariners (owned in 3.5 percent of FOXSports.com leagues)
Zunino is to Montero, as Franklin is to Ackley. It's a simple message Seattle is sending to their team, "if you don't want to perform, we'll just give our prospects some playing time." Franklin is 7-21 the last seven days with three extra base hits.
Digging deeper: Omar Quintanilla (owned in 1.5 percent of FOXSports.com leagues) was on an eight-game hitting streak for his Mets, but recently went oh-fer his last two games. Second basemen aren't naturally known to be power-hitters, but out of Quintanilla's 13 hits this season five of them are for extra bases.
Third base: Jose Iglesias, Red Sox (owned in 14.4 percent of FOXSports.com leagues)
I hope Halpin doesn't mind the three Boston players on this list, but with a 14-game hitting streak under Iglesias' belt only a crazy person wouldn't start him…or John Farrell. It's hard to imagine that a guy with a .449 batting average would have a hard time getting into a lineup, but that's the case with Iglesias. Will Middlebrooks returning from the DL is the reason for the lack of playing time. What a coincidence that when Kevin Youkilis was hurt last year, it was Middlebrooks who made him expendable.
Digging deeper: Jayson Nix (owned in 0.8 percent of FOXSports.com leagues) is a great source for cheap stolen bases in any format. He is a perfect 9-9 in attempts this season and swiped three bags last week. The Yankees are struggling offensively, so look for Joe Girardi to get the base runners moving.
Shortstop: Daniel Descalso, Cardinals (owned in 9.4 percent of FOXSports.com leagues)
First off, Troy Tulowitzki owners, I'm sorry for your loss. Descalso will never contribute as much as the No. 1 shortstop in 2013 could, but it's a Band-Aid. Like Iglesias, Descalso is part of a crowded Cardinals team, but the hot bat usually gets the lion's share of the starts. In June, Descalso is batting .304 (7-23) with six RBI.
Digging deeper: Speaking of hot bats, the Cubs Cody Ransom (0.2 percent of FOXSports.com leagues) may only be batting .238 this season, but seven of his 19 hits have been home runs. In the last six games Ransom has started, he hit a homer in half of them.
Outfield: Colby Rasmus, Blue Jays (5.6 percent of FOXSports.com leagues)
Last year was a career-season for Rasmus, hitting 23 home runs with 75 RBI. Currently, he's on pace to match those numbers, and even surpass them. With just 62 games into 2013, Rasmus has 10 homers and 30 RBI. I'm not saying Rasmus is an OF1 or OF2 material, but he's definitely worthy of an OF3 or UTL.
Digging deeper: It's probably rare in these pieces where the "digging deeper" guy is out-performing the main position player, but that's what is going on with Marlon Byrd (0.5 percent of FOXSports.com leagues). His 10 homer, 31 RBI total is great for someone who's owned in as few leagues as him. In his last five starts, Byrd has homered four times and driven-in six.
Starting pitcher: Gerrit Cole, Pirates (36.8 percent of FOXSports.com leagues)
Normally, I build the end of my fantasy pitching staff with young talent as the season progresses and Cole is one to keep. His two-strikeout performance in a debut against San Francisco isn't impressive but Cole earned the win. Clint Hurdle is suggesting that Cole will stay in the rotation for another start, you can thank Wandy Rodriguez.
Digging deeper: Jordan Lyles (2 percent of FOXSports.com leagues) has now pitched six-straight starts allowing two earned runs or fewer. In his last outing, Lyles shutdown Seattle while striking out 10 batters. His ERA was once 8.36, and is now a mere 3.48 in 2013.
Relief pitcher: Francisco Rodriguez, Brewers (11.2 percent of FOXSports.com leagues)
He's baaack. K-Rod notched his four save of the season last Saturday and even though Jim Henderson is about to return from the DL, manager Ron Roenicke is sticking with the hot hand. This year, Rodriguez has only allowed one earned run and walked three batters in just over 10 innings of work.
Digging deeper: Vinnie Pestano (2.1 percent of FOXSports.com leagues) is currently getting the call in the ninth inning for Cleveland. Hey, Halpin warned you that I'd bring up the Tribe. Cody Allen is the eventual closer and Chris Perez is a headache. But, for the time being, Pestano is the reliever to own.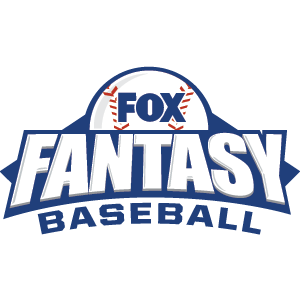 FOX Fantasy Baseball
Join or Create a Free League
Play Now!