Fantasy Baseball Buzz: Waiting for Ervin
Remember Ervin Santana? In the game of free-agent musical chairs, he appears to be the loser, as he's still unsigned despite hopes of a four-year, $50 million contract.
However, all hope is not lost. Santana is negotiating with the Orioles, and is reportedly in touch with some other teams. The Baltimore Sun article reminds us that Kyle Lohse was in this position last year before signing with the Brewers on March 25 (for three years and $33 million) and making 32 solid starts. You really think Santana is going to sit out the season, or a significant part of it, and pass up millions of dollars? Come on. If you want to draft him as an SP5 in your 12-team mixed league, it'll probably work out. Just hope that he doesn't go to a place with a hitter's park.
On to the rest of the news:
Phillies SP Cole Hamels has been shut down for a week due to arm fatigue, and his Opening Day status is in jeopardy. The Phillies and Hamels say they aren't worried, and while I'm not overly concerned, I'll knock him down from SP13 to SP15. Bold statement, eh?
Here's an update on the rehabs of Zack Greinke and Matt Kemp. Neither is expected to be ready for the Dodgers' season-opening Australia series on March 22, but Greinke is still in play for when games resume on March 30. Kemp can only run straight ahead right now – no turning yet – and his return is TBD.
Padres OF Cameron Maybin won't need surgery on his injured bicep, so he could be back in 4-6 weeks instead of the original prognosis of 2-3 months. He's still stashable if your 12-team league has a bench – i.e., he can be your sixth outfielder.
Youngsters Marcus Stroman and Drew Hutchinson appear to be in the mix for the Blue Jays' rotation. Keep an eye on Stroman, AL-only owners. He could be a good one someday, either as a starter or reliever. He's only 5'9", and baseball has a long and notorious bias against short starting pitchers. I'm 5'6", in case you're wondering.
D-backs SP Bronson Arroyo has been shut down for 7-10 days due to an inflamed disk in his back. The team doesn't yet seem concerned about Arroyo's availability for the start of the season.
In other D-backs' news, the team says it has not decided if Addison Reed or J.J. Putz will be the closer. Reed seemed to be a lock when he was traded to Arizona, but be careful how high you draft him.
The rehabs of Mets' pitchers Jon Niese, Bartolo Colon and Bobby Parnell are going well.
Wait a minute: Tigers SS Jose Iglesias has chronic shin issues, and wears orthotics? Why didn't anyone tell me this?
The Rangers seem to think that Alexi Ogando will be a part of their rotation, but they're not close to naming their closer.
Emilio Bonifacio "will likely be the Cubs' leadoff man when he's in the lineup," according to the team's website. He'll steal 30 even as a part-timer, folks.
See you back here next week. Hit me on Twitter (@jhalpin37) if you need anything.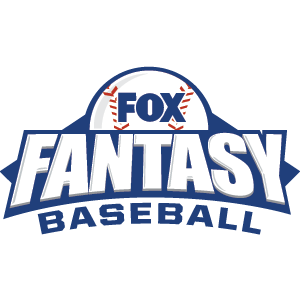 FOX Fantasy Baseball
Join or Create a Free League
Play Now!