Fantasy Baseball Buzz: Tribe commits to Santana at 3B … sort of
It sounds like the Indians have settled on Carlos Santana as their third baseman, but we're not sure how often. Manager Terry Francona said the following on Tuesday: "Carlos is going to play third … At the beginning of spring training, I said I thought we could be the best team with Carlos and Lonnie (Chisenhall) on it. I'm not exactly sure how that will play itself out … I'd rather not commit to someone." GM Chris Antonetti added that Santana had earned the right to play third base a couple of times per week, according to Cleveland.com.
How will this shake out? At the very least, unless Santana is a butcher in the field, he should have 10 games of 3B eligibility sometime in May. At that point, you'll be able to use him at C/1B/3B, which will be pretty handy in leagues with daily lineups. You can take Chisenhall off your draftboard unless you're in an AL-only league, as his playing time is too dicey a proposition.
On to the rest of the news:
Our latest rankings update – both Top 300 and positional breakdowns – is available for your review. Check it out if you haven't drafted yet.
An MRI on Yasiel Puig's back showed some inflammation, but he should be fine for Opening Day.
Michael Pineda has earned a spot in the Yankee rotation, and it only took until his third season with the organization! Seriously, Pineda is an interesting late-round stash or streaming candidate in standard leagues, as long as you don't expect too much. He hasn't pitched in a big-league game since 2011, and the Yankees can be expected to closely manage his workload.
Yu Darvish (stiff neck) has been scratched from his Opening Day start, and the DL is still a possibility, but this doesn't appear to be a serious issue. In other Rangers' news, Neftali Feliz has gone from closer candidate to minor leaguer in the span of a few days.
Randy Wolf ditched the Mariners on Tuesday due to a contract dispute, so it looks like deeeeeeeep AL-only sleeper Roenis Elias will make the team's rotation. However, with Hisashi Iwakuma and Taijuan Walker both due back from the DL before the end of April, don't get attached to anyone here other than Felix Hernandez.
The Mets still haven't decided on their fifth starter.
Marco Scutaro's back is improving, but he'll probably start the season on the DL.
Jacoby Ellsbury (calf) thinks he'll be ready for Opening Day. The Blue Jays feel equally optimistic about Jose Reyes (hamsting).
The Braves are planning to bat B.J. Upton second and Chris Johnson in the cleanup slot.
The Pirates sent Andrew Lambo to the minors, setting up a first-base platoon of Travis Ishikawa and Gaby Sanchez.
The Dodgers think that Matt Kemp (ankle, shoulder) could be activated as soon as next week. In other Dodger news, Hyun-Jin Ryu has a torn toenail that might keep him from making his scheduled start next Wednesday. I'd joke about this seemingly minor injury, but I bet it really hurts.
Padres C Yasmani Grandal, who had ACL surgery last August, might make the Opening Day roster. Keep an eye on Grandal, because there's reason to believe he'll be a decent big-league hitter.
I'll be taking a blog holiday on Friday, but starting Monday there will be posts in this space each weekday morning that include streaming starter recommendations. If you need anything before then, reach out on Twitter, where I'm @jhalpin37.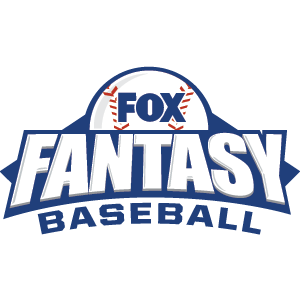 FOX Fantasy Baseball
Join or Create a Free League
Play Now!