Fantasy Baseball Buzz: Profar out 10-12 weeks
Rangers 2B Jurickson Profar has a torn muscle in his right shoulder, and is expected to miss 10-12 weeks. If you haven't drafted yet, it's hard to recommend taking Profar in redraft leagues unless you can grab him late and stash him on your DL, as he wasn't a top-12 fantasy second baseman for this season to begin with. The Rangers will try an internal replacement first, with Josh Wilson and prospect Rougned Odor being the favorites; Odor probably isn't ready to hit in the majors, but he might steal some bases.
On to the rest of the news:
Joakim Soria has been named as the Rangers' closer, while Tanner Scheppers will be in the rotation, and Neftali Feliz might go to the minors. Didn't we tell you here a couple of weeks ago that Soria was the smart bet? Glad the Buzz Blog was able to maintain its 100 percent success rate on predictions.
Last one for the Rangers: Yu Darvish has a stiff neck and might not be ready to make his Opening Day start. Don't panic if you own him, though.
The Astros say they will start the season with a closer-by-committee approach. If you want to draft Chad Qualls, just make sure you're prepared for him to be replaced – probably by Jesse Crain – in a month or so. Or, Qualls could save 30 games. I hate projecting closers.
Jake Odorizzi will be the Rays' fifth starter.
Here's yet another item that calls Nate Jones the White Sox' likely closer. I wish they'd make it official, but that's because I paid $28 for Jones on Sunday in my AL keeper league auction. Don't laugh – Jones was the second-to-last closer on the board, and the last one (John Axford) went for $33.
In other White Sox news, 3B Matt Davidson has been sent to the minors, meaning that Conor Glllaspie gets the starting gig. Gillaspie's value is limited to AL-only leagues.
It sounds like Aaron Hicks will be the Twins' starting center fielder. Hicks will be better than he was last season, but still isn't worthy of being drafted unless your league is deeper than 12 teams.
Manny Machado (knee) won't be ready for Opening Day, and the Orioles' website says it's likely that Machado is "several weeks away from returning." This shouldn't be a huge surprise, right?
Pirates SP Francisco Liriano (groin) might not be ready to start on Opening Day, but his issue sounds minor.
Grady Sizemore will play five games in six days this week, as the Red Sox are trying to see if he can handle a regular role. Since I'm an optimist, I'll take June 5 in the When Will Grady Sizemore go on the DL? pool.
Stop me if you've heard this before: Blue Jays SS Jose Reyes is suffering from hamstring tightness. He's probably fine, though.
The Tigers are still looking at some glovemen to replace Jose Iglesias at shortstop, as there hasn't yet been any news on Stephen Drew.
Carlos Gomez will bat leadoff for the Brewers this season.
Joe Kelly has won the Cardinals' fifth-starter role, with prospect Carlos Martinez heading to the bullpen. Martinez hasn't thrown more than 108 innings in a season, so this might be at least partly an innings-limiting move.
Padres SP Josh Johnson is expected to miss about a month with a forearm injury. This guy just can't stay healthy.
See you back here Wednesday morning.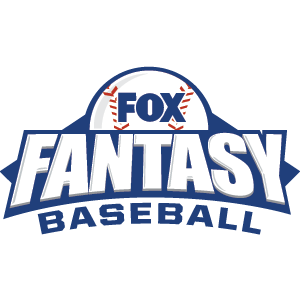 FOX Fantasy Baseball
Join or Create a Free League
Play Now!