Fantasy Baseball Buzz: O's sign Johan Santana
Did you know that White Sox DH Adam Dunn was an investor in the Oscar-nominated film Dallas Buyers Club, for which Matthew McConaughey won the Best Actor award? Dunn went to the Academy Awards on Sunday, and found his locker this way upon returning to spring training.
.@adamdunn_44 found a remodeled locker when he returned to the #WhiteSox clubhouse after his trip to the #Oscars. pic.twitter.com/kTWnXJnLUS

— Chicago White Sox (@whitesox) March 4, 2014
On to the news:
The Orioles have signed SP Johan Santana to a minor-league contract. The 34-year-old Santana is coming off shoulder surgery, and they're hoping he'll be ready to help the team by June 1. This news probably won't amount to much, so don't go drafting Santana this weekend.
Padres OF Cameron Maybin is expected to miss 2-3 months with a ruptured left biceps tendon. That means Will Venable will slide over to center field for the Padres, with a Seth Smith/Chris Denorfia platoon in right.
If all goes well in his recovery from a shoulder issue. SP Taijuan Walker will join the Mariners' rotation in mid-April. Walker wasn't going to throw 200 innings anyway, so his delayed debut probably shouldn't knock him down your draftboard.
So, Grady Sizemore looks like his old self, huh? I don't like to put much fantasy stock in stuff like this. If you want to draft Sizemore in your AL-only league, go ahead. Beyond that, he'll always be an injury risk, and he's still battling Jackie Bradley Jr. for playing time.
Two home runs on Tuesday for Curtis Granderson. He's being drafted in the Round 12 range, and that seems very reasonable.
Tigers OF Andy Dirks will have back surgery and miss three months. That means more playing time for speedster Rajai Davis. Davis can't hit much, but that's not why you'd draft him, anyway. He's averaged 41 stolen bases over the last five years in less than full-time duty, and probably sneaks into the OF5 conversation in the wake of this news.
Here's an article on how Rays SP Chris Archer is trying to improve. Archer had a 3.22 ERA last season, and while some luck played into that number, he's got loads of talent.
The Twins say that superprospect Byron Buxton is NOT competing for a spot on the Opening Day roster.
Ditto for the Cubs and SS prospect Javier Baez. But, unlike Baez, Buxton doesn't have anyone good blocking his chances for an early-season callup.
For a word from the pro-Billy Hamilton camp, check out this Wall Street Journal article. A hundred steals would be fun, right?
See you back here on Friday.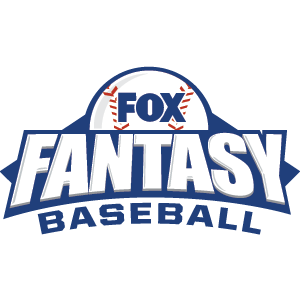 FOX Fantasy Baseball
Join or Create a Free League
Play Now!