Fantasy Baseball Buzz: Kershaw likely to miss all of April
So much for a Cy Young repeat. Dodger ace Clayton Kershaw (back) will be on a "submaximal" throwing program for the next 2-3 weeks, at which point he'll be re-evaluated. The team's website reports that Kershaw is expected to miss a month or more, and will need a rehab assignment. If you drafted Kershaw in the first round, there's not much more you can do other than put him on the DL and wait.
How to replace Kershaw? Streaming starters are always an option, and we'll have recommendations in this blog every day. Some available pickup suggestions are Scott Kazmir (owned in 36.3 percent of FOXSports.com leagues), Rick Porcello (27.3 percent owned), Tyson Ross (14.7 percent owned) and Nathan Eovaldi (1.5 percent owned). When you get a chance, check out the game thrown last night by the fireballing Eovaldi.
On to the rest of the news:
In better news from the Dodgers, OF Matt Kemp is on track to be activated Friday. Per Don Mattingly's comments, don't expect Kemp to play every day right away.
Nationals C Wilson Ramos (hand) is expected to miss 4-8 weeks due to the injury he suffered on Monday. If Ramos has surgery to repair his hamate bone – we'll know one way or the other on that today, but it sounds likely – his recovery will be on the longer end of the timetable, and he could see a decrease in power upon his return. I'm not sure who's available in your league to replace Ramos, but Alex Avila is owned in just 4.6 percent of FOXSports.com circuits. Ramos' real-life replacement, Jose Lobaton (0.5 percent owned), is an option in NL-only leagues.
The aforementioned Kazmir was Tuesday's streaming starter selection, but the A's and Indians were rained out (they'll play a doubleheader today). Today's streaming starter selections are Kazmir and Charlie Morton (4.1 percent owned), while Thursday's pick is the steady but unspectacular Jose Quintana (11.8 percent owned) versus the Twins.
Did you miss Tuesday's Fantasy 15 podcast, during which Adam Meyer and I discussed Grady Sizemore, Jose Reyes and some closer issues? You can check it out — and subscribe to the podcast – on iTunes and SoundCloud.
Mets closer Bobby Parnell is on the DL with a partially torn ligament in his elbow, and might need surgery. Jose Valverde will replace Parnell in the closer's role, and while he's a logical short-term solution for fantasy owners, speculators should focus on Jeurys Familia, Vic Black (currently at Triple A), Kyle Farnsworth and Gonzalez German, in that order.
We should learn the timing of Yu Darvish's 2014 debut today; it could come as soon as Sunday.
Two homers? Yeah, Brad Miller!
Blue Jays SS Jose Reyes (hamstring) thinks he'll be ready to play in a couple of weeks.
See you back here tomorrow morning.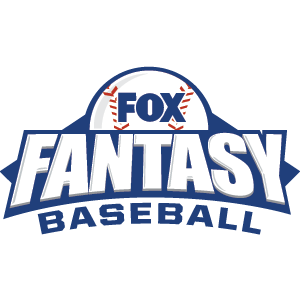 FOX Fantasy Baseball
Join or Create a Free League
Play Now!