Fantasy Baseball Buzz: Kemp set to return
Dodgers OF Matt Kemp is expected to return to the Dodger lineup tonight, as his recovery from October ankle surgery is complete. Start Kemp if you have him, but you'll need to monitor his status in daily leagues. Manager Don Mattingly said earlier this week: "We definitely have to be patient with him … he's not going to play in 10 straight games."
However, if Kemp proves healthy, he and Yasiel Puig should have a leg (or is it an ankle?) up on Carl Crawford and Andre Ethier in the battle for outfield playing time. Drafting fantasy outfielders from a real-life team with four good ones is no fun, huh?
On to the rest of the news:
Rays OF Wil Myers was scratched last night due to the flu; hopefully he'll be OK tonight.
Yankees SP Masahiro Tanaka makes his MLB debut tonight against the Blue Jays. If he pitches well, I'm totally buying one of these.
Astros C Jason Castro got hit in the foot by a pitch last night, and is day-to-day. He suffered a bruise, not a break.
Streaming starters: Jose Quintana didn't get it done for us on Thursday, so we're down to 2-2 for the season. The weekend picks are Dan Straily (owned in 23.1 percent of FOXSports.com leagues) today, Rick Porcello (28.3 percent owned) versus the Orioles on Saturday, and Miami's Nathan Eovaldi (3.9 percent owned) against the Padres on Sunday. If you're looking to dig deeper, I was tempted to try Michael Pineda on Saturday.
If the Orioles-Tigers game gets postponed today due to weather, look for O's SP prospect Kevin Gausman to pitch in a potential Saturday doubleheader. Gausman was scratched from his Thursday Triple-A start due to this possibility.
Braves SP Mike Minor (shoulder) tossed two innings in a Double-A rehab start last night, and is probably three starts away from being activated. Ervin Santana will start tonight for the Braves' Triple-A squad, and could make his Atlanta debut as soon as next Wednesday.
After going with a three-headed first baseman for four whole days, the Mets have apparently decided to give Lucas Duda an extended look at the position. Why didn't they decide this last week?
Cubs OF Emilio Bonifacio had two more hits on Thursday, and stole his fourth base of the season. He's batting .688, and should be given the NL MVP award now! OK, maybe not yet, but Bonifacio also has 2B eligibility, and since he's owned in just 31.7 percent of FOXSports.com leagues, you should check your free-agent pool to see if you can snag him. As long as he plays, he'll steal bases.
Touching moment in Cincinnati yesterday, when Cardinals 1B Matt Adams reached into the stands to catch a popup, only to have a fan reach up and catch instead. Adams gave the fan a little shove, and the fan responded by giving Adams the finger. You don't get this kind of interaction in football, you know.
In other Reds' news, Mat Latos threw five innings in a Double-A rehab start last night, and could be one start away from activation. Cubs 3B prospect Kris Bryant took Latos deep, by the way.
Nationals SP Jordan Zimmermann was scratched Thursday due to the flu, and his next start is TBD. It might be today.
See you back here Monday morning.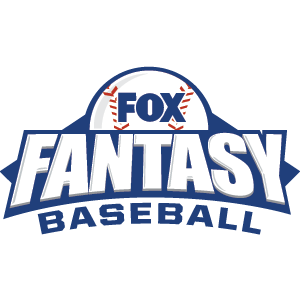 FOX Fantasy Baseball
Join or Create a Free League
Play Now!