Fantasy Baseball Buzz: Jays' Janssen to DL
Happy Opening Day, everyone! We're not going to count last night or the games in Australia if it's OK with you. There are 13 games on today's schedule, with only the Yankees, Astros, Dodgers and Padres off.
Many players went on the DL over the weekend – we won't name them all here today – but a big one was Blue Jays' closer Casey Janssen, who will miss at least a couple of weeks with a left abdominal and lower back strain. The Jays don't seem too worried, but unlike many of the other DL announcements, this one isn't retroactive to a date that will allow Janssen to be activated later this week. Sergio Santos will serve as the Jays' closer until at least April 13.
On to the rest of the news:
Dodger ace Clayton Kershaw is on the DL with a back issues. He could be back as soon as next Tuesday, and we should know more as the week progresses.
The Rangers hope to get ace Yu Darvish (neck) back from the DL this weekend.
White Sox manager Robin Ventura says he'll announce his team's closer sometime before today's 4:10 p.m. ET opener. No hurry, Robin. Those of us who drafted Nate Jones aren't anxious or anything.
In other closer news, Tommy Hunter hasn't officially been told that he has the gig in Baltimore, but there doesn't seem to be any doubt.
Orioles OF Nick Markakis might not play today due to a stiff neck, but the issue isn't serious.
Tough to find a streaming starter on an Opening Day full of aces? Try Tanner Scheppers, who is owned in just 16.2 percent of FOXSports.com leagues. Scheppers got today's start for the Rangers through process of elimination, but he could be OK this season, and will face a fading Phillies' lineup. This blog will feature a streaming starter selection each day; last season's picks were 108-63 (.632). To be eligible for a Fantasy Quality Start, a starter must be owned in fewer than 40 percent of leagues. Then, the starter must pitch a minimum of five innings, and meet at least two of the following: 4.00 ERA/1.30 WHIP/4 K/Win.
2B Ian Kinsler will bat leadoff for the Tigers, with Austin Jackson hitting fifth.
Nationals SP Doug Fister is expected to miss somewhere between three weeks and a month due to a strained lat muscle.
Look for Charlie Blackmon to lead off and play center field today for the Rockies.
Randall Delgado is the Diamondbacks' fifth starter.
Here's an article about the Marlins' Opening Day lineup possibilities. Spoiler alert: They're awful.
Despite some worries due to shoulder soreness, the Brewers have placed SS Jean Segura on the Opening Day roster.
The Indians aren't yet sure when OF Michael Bourn (hamstring) will return from the DL.
A DL decision on Red Sox OF Shane Victorino (hamstring) will be made today. Bench Victorino in daily leagues if you need to make an early choice.
I guess it's prediction time, huh?
Cobb and the Padres are my out-on-a-limb picks, because everyone needs to make a couple of those.
See you back here tomorrow morning.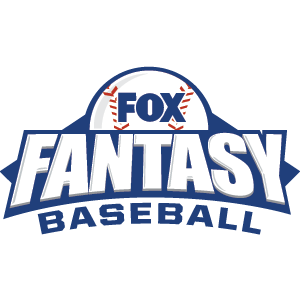 FOX Fantasy Baseball
Join or Create a Free League
Play Now!