Fantasy Baseball Buzz: Braves' rotation in flux
The Atlanta Braves' pitching rotation has some problems, both short-term and long-term. Kris Medlen has elbow ligament damage, and will get a second opinion before deciding between the paths of rehab or a second Tommy John surgery. Brandon Beachy will skip a start due to biceps tightness, and while the Braves don't seem to think it's serious, you have to worry when you hear stuff like that about a guy who's already had two TJ surgeries. Finally, Mike Minor could miss the first two weeks of the season due to a sore shoulder. If you live in Georgia and have always wanted to pitch in a big-league game, give the Braves a call.
For now, keep Minor and Beachy in place on your draftboard until the news gets worse. Medlen is undrafable, unless you want to take a flier in an NL-only league and hope for the best.
On to the rest of the news:
Ervin Santana might be an option for the Braves, and you could know for sure by the time you read this. Beat writer David O'Brien of the Atlanta Journal-Constitution reported this morning that the Braves have "made a hard run" at Santana, and could announce something today. As a Brave, Santana merits SP5 consideration for 12-team mixed leagues.
#Braves have made a hard run at Ervin Santana, this could be announcement they've signed the free agent pitcher.

— David O'Brien (@ajcbraves) March 12, 2014
Ken Rosenthal details Carlos Santana's efforts to play third base. If Santana convinces the Indians that he can handle the position, it will lead to some extra platooning, with C Yan Gomes sitting against certain righthanded pitchers, and 3B Lonnie Chisenhall doing the same versus tough lefties. Santana would stay in the lineup on most days, and get you some nice roster flexibility at C/1B/3B.
The Rangers say that their closer competition is still wide open. The Rangers seem to want Neftali Feliz to grab the role, but I think it's going to be Joakim Soria.
The Boston Globe says that Grady Sizemore has "become the odds-on favorite to be the Red Sox Opening Day starter in center field," while the Boston Herald reports a "growing notion" that Sizemore is the better choice than youngster Jackie Bradley Jr. Sizemore's comeback is a great story, but if you're in a mixed league, remember that guys need to play every day to help you. Sizemore probably won't do that.
Look for Zack Greinke (calf) to return to the mound today for the Dodgers. He won't pitch in Austraila next weekend, but shoud be ready for regular Opening Day.
In other injured big-name pitcher news, Cole Hamels (arm fatigue) will throw a bullpen session today.
Look for Rockies SP Jhoulys Chacin (shoulder inflammation) to start the season on the DL. His timetable is TBD.
Blue-chip Cardinals' prospect Oscar Taveras (hamstring) will probably start the season in the minors. If healthy, Taveras will probably tear up Triple A and force his way to St. Louis.
Don't expect the D-backs to choose their starter at shortstop until the end of the month. Didi Gregorius might be better at that real-life defensive nonsense, but Chris Owings, who had 12 homers and 20 steals at Triple A last season, is a better fantasy bet.
Want to be in a mock draft with some FOXSports.com fantasy experts? You'll have two chances today.
See you back here Friday morning.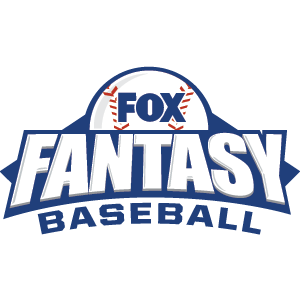 FOX Fantasy Baseball
Join or Create a Free League
Play Now!