Fantasy baseball all stars who earned starting gigs in-season
MLB unveiled all 400 of its All-Stars on Sunday and Monday, but what would an All-Star team look like if it was comprised entirely of players who were not their team's starters at the season's onset? We explore that idea in this week's In Some Depth.
C Brayan Pena, CIN
Whereas most replacement-level-ish catchers are all power, no bat, Pena has been a .300-ish hitter with nil power. He took over the Reds' regular catching duties in the first week of the season when Devin Mesoraco went down with a hip injury, and he has generally held onto the reins ever since. However, Tucker Barnhart has begun to start with more regularity, with seven starts over the Reds' last 12 games. Barnhart did not have much of a reputation as a hitter in his seven-year minor league sojourn, but he is reportedly above-average behind the plate. It also helps that he is eight years Pena's junior, and that gives him a definite leg up as the Reds begin to think beyond 2015.
1B Justin Bour, MIA
Justin Bour has been one bright spot in a Marlins' lineup that has otherwise had little sparkle. He has the 10th-highest wOBA of any first baseman with at last 150 plate appearances, and his .248 ISO ranks fifth. All of his power numbers have come against right-handed piitchers. Literally. He has a .154 slugging against left-handed pitching, and (general) manager Dan Jennings has been pulling him in favor of Jeff Baker at first of late. That right-handed role should now be filled by the recently returned Mike Morse. Morse came off the DL, but did not start, against the Cubs on Sunday. The way Bour has been hitting, he will probably not yield major playing time to Morse, but that could change if/when a slump strikes.
2B Cesar Hernandez, PHI
Hernandez has not been great, but he's the best of the players who qualified under the criteria set forth by this article. Hernandez has seen a good deal of action at second this season with Chase Utley in decline and on the disabled list. Hernandez boasts little power, but his 11.2 percent walk rate ranks second among MLB second basemen (just behind Ben Zobrist). Utley figures to play regularly once healthy, but Hernandez could still see regular at-bats as an uber-utility type, and he should be one of the first names in the chute for a starting role in 2016.
SS Carlos Correa, HOU
Duh? The shortstop crop this year is so thin that Carlos Correa already ranks eighth in fWAR, and he has barely been up for a month. Jed Lowrie started the season with this job, but he's not getting it back when he returns from the disabled list later this month. Correa should remain entrenched at short while Lowrie sees time around the infield.
3B Justin Turner, LAD
Kris Bryant would have been the obvious pick here, but Justin Turner has actually been better than Bryant at the plate this year and likely cost significantly less for fantasy owners to acquire. Turner's .558 slugging percentage has to be one of the major surprises at the midway point of the season. An even bigger surprise is that he continues to only play in part-time duty, with Alberto Callaspo continuing to receive a not-insignificant number of at-bats at third. The inconsistent playing time has to be annoying to fantasy owners, especially those in DFS. But Hector Olivera poses a much more precarious threat to Turner's stay than Callaspo. Olivera has a .968 OPS after his first week in Triple-A, and he did not get a $62 million contract to play in the minors. The Dodgers' offense could use both players' bats, so we shall see how manager Don Mattingly manages the situation in the second half.
Chris Colabello was a nice surprise in the opening weeks of 2014, with three home runs and an OPS of .827 through April. However, a thumb injury gave way to a hellish slump, a demotion to Triple-A, and an exit ticket from the Twins organization. Injuries on the Jays' 25-man roster forced Colabello into regular action at the corner outfield spots at first base, and he has slashed a wonderful .335/.374/.505 through 200-ish plate appearances. However, now folks are healthier, and Colabello has fallen into a strange platoon in left with Danny Valencia and Ezequiel Carrera while splitting time at first with Justin Smoak. The dual rotations will keep him in the lineup often enough, but not as often as his .879 OPS might warrant.
Andre Ethier has been the black sheep of the Dodgers' outfield in recent years, the favorite trade-away target of Dodgers fans and Joc Pederson owners alike. Even after the Dodgers traded away Matt Kemp in the offseason, Ethier remained a reserve outfielder at the onset of the season. It took an injury to Yaisel Puig for Ethier to scrape out a regular role in the outfield, and then a subsequent injury to Carl Crawford to preserve said role. Since Puig went down Ethier has slugged .469 with an admirable 32:23 K:BB. He has slowed down a bit of late, hitting .214 in June and opening up the door for Alex Guerrero and Scott Van Slyke in the outfield, and the outfield could become more crowded in the second half if the Dodgers send their infield overflow that way.
Now, 29-year-olds with fewer than 20 MLB games played generally do not blossom into 120 OPS+ players. Yet that is what Joey Butler has done, at least for the first 200-ish plate appearances of his Tampa Bay career. However, the shine may be wearing a bit, as he is slashing a mortal .206/.292./.306 since his batting average hit an apex of .347 on June 13. He has already begun to yield time to the recently-acquired Grady Sizemore at DH, and David DeJesus and Brandon Guyer continue to loom in the outfield. It was fun while it lasted. But like many first-half All-Stars, it did not last for long.
Get a FREE RotoWire 10-day trial (no credit card required) at RotoWire.com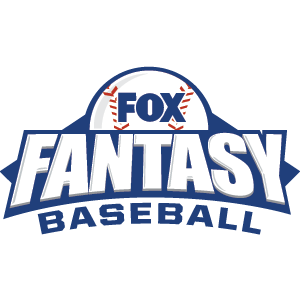 FOX Fantasy Baseball
Join or Create a Free League
Play Now!