Fantasy baseball 2016 breakout player to watch, remember
As we continue to look towards 2016 in this column, identifying potential breakout players is on my mind this week. Instead of going in depth on 10 or so guys, I went through all 30 teams' depth charts and highlighted one guy on each team who I thought warranted serious consideration in 2016 depending of course on how deep your league is. Many of these guys will end up disappointing, but hopefully a few do end up providing positive 2016 fantasy value for your squads.
Arizona – Yasmany Tomas, OF – Tomas has been a relative disappointment given his six-year, $68 million contract and .282/.315/.405 slash line. He's now a part-time player and headed towards fantasy irrelevance for the rest of the year. 2016? I have to expect a lot more, though his 0.17 BB/K does give me pause. One would have to think that an organization with relatively limited resources doesn't go handing out this sort of money without expecting far better results. I'm not completely confident in a 2016 breakout, but it's certainly very possible.
Atlanta – Jace Peterson, 2B – We don't know whether Peterson will be in a position to start next year considering his so-so .238/.315/.348 slash, but there's at least some reason to think Peterson could improve greatly in 2016. His walk (9.3 percent) and strikeout (20.2 percent) rates are solid, he's fairly young at 25, and he's athletic. Peterson also hit .306/.406/.464 in Triple-A last year and he's swiped as many as 51 bases (2012) in the minors.
Baltimore – Caleb Joseph, C – Matt Wieters could be gone as a free agent this winter, potentially leaving Joseph as the top backstop. He's hit .247/.309/.419 this year, and he's always shown pretty good power. Joseph doesn't steal bases, but perhaps with regular at-bats he could hit in the .260s while displaying 20+ HR power.
Boston – Blake Swihart, C – Swihart's final numbers are going to look relatively modest, but that will only provide a buying opportunity to savvy owners. Currently hitting .278/.324/.376, Swihart's last 60 at-bats have been a bit better – .383/.464/.533. He has a solid prospect pedigree and should be the team's No. 1 backstop next year.
Chicago Cubs – Addison Russell, SS – Just because he hasn't come in and mashed like Kris Bryant and Kyle Schwarber doesn't mean Russell isn't going to be a huge part of the Cubs' future. He is. Russell is batting just .239/.297/.393 this year, but keep in mind he's a full two years younger than Bryant, so he'll need time. The big issue is his 29.8 percent K-rate, but expect that to drop next year given Russell had a 17.5 percent K-rate in the minors last year. Whether his breakout happens next year or three years from now is anyone's guess, but it will happen.
Chicago White Sox – Micah Johnson, 2B – With a .615 OPS in 100 PA's in Chicago this year, 2015 has been a disappointment, but Johnson did hit .315/.375/.466 with 28 steals in 78 games at the Triple-A level. He has the skill to lead off and steal 40-50 bases, but will likely face competition next spring.
Cincinnati – Adam Duvall, OF – Considered "the other guy" in the Mike Leake trade, Duvall could get a chance at a corner outfield spot for the Reds next year. He's just 3-for-17 in the big leagues this year, but all three hits have left the yard, something Duvall has done 33 times in total this season. The key will be whether he can get on base at a decent enough clip to be a regular, but there's upside here.
Cleveland – Lonnie Chisenhall, OF – I may be stubborn, but I still believe there is plenty of upside in Chisenhall's bat. Moved off third base, he's found a home in the Cleveland outfield and in his last 66 at-bats, Chisenhall has hit .303/.382/.439, though with just one home run. He may top out as a 20-homer guy, but he will be available on the cheap in most drafts next year.
Colorado – Jon Gray, SP – Whether a pitcher will ever have sustained success pitching in Coors Field remains to be seen, but of all the pitchers currently on the roster, Gray is the best bet. He's had a solid (if brief) last two starts: 9.2 IP, 8 H, 2 ER, 4 BB, 14 K. He's a power pitcher averaging 94.7 mph with his fastball while generating a solid 1.6 GB/FB rate. He's had a couple ugly starts at home this year, but overall, his 8.8 K/9 and 3.3 BB/9 are promising.
Detroit – Nick Castellanos, 3B – Castellanos has shown very modest improvement in his second full season, taking last year's .700 OPS to a still-disappointing .718 this year. Since the All-Star break though, the former top prospect has batted a respectable .260/.324/.490 and he doesn't turn 24 until March. I'm confident the power numbers will grow next year, but unless he can improve his 0.27 BB/K, the BA will remain low. At his age though, there's still reason for optimism.
Houston – George Springer, OF – It seems like every Houston player has already broken out, but I think bigger things are in store for a healthy Springer in 2016. To date in 612 big league at-bats, Springer has 33 home runs and 19 stolen bases. He's made big strides this year in his contact ability, cutting his K-rate from 33 percent to 26 percent year over year. The drop in his isolated power from .237 to .176 can be attributed to a wrist injury, so assuming the wrist is 100 percent next spring, Springer could be in store for 35 home runs to go with 15-20 stolen bases. IF the can do that while hitting close to .270, that's second-round pick material.
Kansas City – Mike Moustakas, 3B – This isn't exactly Moustakas' first appearance on a breakout list, but we'll go with it. One could certainly argue that his .282/.345/.455 is a breakout of sorts given his first three full-year seasons, but this could be just the tip of the iceberg for the former second overall pick. His 11.6 percent K-rate is elite and after sub-.200 BA's versus lefties in each of the previous two seasons, Moustakas has hit a more respectable .257/.320/.415 against them this year. With 11 home runs in 183 at-bats since the All-Star break, hopes for a 30-homer season next year could be realistic.
L.A. Angels – Johnny Giavotella, 2B – Giavotella doesn't have the biggest ceiling given he's 28 and currently hitting .265/.312/.350, but I think there's room for growth. His OBPs in his last three Triple-A stints have been impressive at .404, .369, and .373, and with a 12.2 percent K-rate, he makes excellent contact. With a year under his belt, it would not be a surprise to see Giavotella improve his 6.4 percent BB-rate a couple points, allowing him to perhaps steal 15 bases in 2016. Of course the Angels could look to upgrade second base and shift him to a utility role, but I suspect they will allocate their funds towards pitching this winter.
L.A. Dodgers – Alex Wood, SP – With a fastball averaging just south of 90 mph, Wood is never going to be a top-of-the-rotation guy, but he has the looks of a solid No. 3 or No. 4 pitching for a full season in Dodger Stadium. His K and BB rates have regressed this year, but getting to watch Clayton Kershaw go about his daily business could teach Wood a thing or two. So I write this and then he goes out and tosses eight one-hit innings. Now let's see some consistency over his final couple starts.
Miami – Christian Yelich, OF – Overall, Yelich's numbers are fairly similar to last year's totals, with a 23-point decline in his OPS to its current .741. That's a disappointing season for me given my lofty preseason predictions, but then again, he doesn't turn 24 until December and he already has over 1,300 big league at-bats. Remember, this is a kid with so much talent, that he spent all of 49 minor league games above Class-A before reaching the big leagues. He's still learning.
Milwaukee – Jeremy Jeffress, RP – The rebuilding Brewers seem unlikely to fork over big dollars for a closer again, leaving Jeffress as a possible in-house solution. It's been a long and winding road of drug suspensions and bouts of extreme wildness, but Jeffress has now settled in as an excellent reliever. His closer credentials include a 95.4 mph average fastball and an incredible 4.4 GB/FB rate. He could be an elite closer with some refinement to his breaking stuff.
Minnesota – Byron Buxton, OF – It has to be humbling a bit for Buxton as a former No. 1 overall prospect and second overall draft pick. His OPS sits at .514 while guys like Carlos Correa and Corey Seager come in and make it look easy. Injuries have derailed his progress the last couple years, but he's still a mere 21 years old, and if he can just stay healthy next year, he could explode.
N.Y. Mets – Steven Matz, SP – Most of the Mets good young talent has already had a bit of a breakout this year, but we'll slot Matz in here. In a rotation stacked with top-shelf young pitching, he probably gets a bit overshadowed, but Matz has a 1.88 ERA in four big league starts and could provide a ton of value over 28-30 starts next year.
N.Y. Yankees – Rob Refsnyder, 2B – The Yankees probably made a mistake in letting Stephen Drew get most of the second base at-bats over Refsnyder this year. Refsnyder isn't the second coming of Bobby Richardson, but he did hit .300/.389/.456 at Triple-A a year ago and given a full big league season, he could be good for .280 with 10 home runs and 15 steals. Perhaps the Yankees will be more willing to give their young talent a look than in the past given the recent successes of guys like Greg Bird and Luis Severino.
Oakland – Mark Canha, 1B – There really isn't much to be excited about on this roster in terms of potential breakouts, so we're going with Canha almost by default. Over his last 30 days, Canha is hitting .299/.357/.528. He's batting just .200 against LHP, but the A's are letting him play most every day now with good results. Perhaps he can build on a strong finish and jump to .275-25-100 next year. Sure it's a stretch, but it's possible.
Philadelphia – Darnell Sweeney, 2B/OF – Batting just .185 in 63 at-bats, it's been a bit of a rough debut for Sweeney, but there are some positives. A couple include a 14.3 percent BB-rate and surprising .241 ISO. Strikeouts have been an issue (31.7 percent K-rate), but the power is good to see and the BA will come up. At some point Sweeney could be the team's leadoff man, and given his 30-40 SB potential, he could be an attractive commodity next year.
Pittsburgh – Gregory Polanco, OF – He's going to need to figure out how to his LHP, but Polanco has made some strikes in year two. They are small strides, including a 54-point OPS increase, but they are strides nonetheless. This is a guy with a .910 OPS / 40 SB (2012) season on his minor league resume, so there's still talent left that has yet to translate to production.
San Diego – Wil Myers, 1B/OF – Myers will probably be the team's regular first baseman next year given he's currently miscast in CF, though I suppose Justin Upton will likely be gone and open up a corner OF spot. Myers has been limited to 46 games due to injuries this year, but at least his power has returned to the tune of seven home runs and a .185 ISO (.098 in 2014 with the Rays). An offseason of hard work and a healthy 2016 could reap huge dividends for Myers and his fantasy owners.
Seattle – Jesus Montero, 1B – Sure, he's proven nothing at the big league level, but in Triple-A this year, Montero hit .355/.398/.589, so there's still hope for the former elite prospect. After losing 40 pounds over the offseason this year, Montero would do well to again dedicate this winter to continuing to get his body into top-notch shape, as the 1B/DH job should be his for the taking next spring. Don't quit on him just yet.
San Francisco – Hunter Strickland, RP – Strickland apparently learned from last year's playoffs struggles that he can't just pump 98 mph fastballs over the middle of the plate and expect big league hitters to not be able to time him. This year, Strickland has allowed half as many homers (three) in 45.1 innings as he allowed in 8.1 post-season innings a year ago. His numbers are certainly closer-worthy (2.38 ERA, 96.8 mph avg fastball, 9.5 K/9, 1.8 BB/9), and it's a role that Strickland could find himself in next year.
St. Louis – Stephen Piscotty, OF – With Jason Heyward all but gone in free agency, there should be a spot in the Cardinals outfield for a rookie hitting .323/.366/.500. He's never going to be a 30-HR guy, but between Triple-A and the big leagues this year, Piscotty has an impressive 62 XBH, including 15 home runs, so his developing 20 HR power isn't out of the question. His .412 BABIP is inflating his BA, but Piscotty should grow in terms of his 0.28 BB/K Rate (0.74 in Triple-A) to help offset some of the BABIP regression. I like him for a solid first full season in 2016.
Tampa Bay – Tim Beckham, SS/OF – Maybe I'm stubborn, but I don't give up on first overall picks unless they get hurt in bar fights (Brien Taylor) or end up in jail (Matt Bush). Beckham was famously picked ahead of Buster Posey, and at 25, the latter is the one with the MVP and three titles. Beckham is hitting just .237 with a 6.4 percent BB-rate and 29.4 percent K-rate in 169 at-bats for the Rays this year, but he also has an impressive eight home runs and .230 ISO. So the power is there, but will the contact rate ever be? I honestly don't know, but current starting SS Asdrubal Cabrera is a free agent this winter and it's not like the Rays can go out and sign an expensive free agent to fill the role. Given 550 big league at-bats, Beckham could hit 25 home runs and perhaps develop some consistency with the strike zone.
Texas – Delino DeShields Jr., OF – It was a bit surprising that the Astros left DeShields exposed in the Rule 5 draft, but it's also surprising to see him post a .343 OBP at the big league level. At .255/.343/.371 with 23 steals, DeShields hasn't exactly posted All-Star numbers, but anyone who steals 101 bases in a season (2012) should get plenty of fantasy attention. He needs to drive his 22.1 percent K-rate down further, but with his speed, he will warrant serious fantasy consideration next year assuming he has a starting spot.
Toronto – Marcus Stroman, SP – Stroman is back after tearing his ACL a mere six-plus months ago, but 2016 is going to be his coming out party. With mid-90s gas and excellent control, look for Stroman to harness his great stuff in a breakout season.
Washington – Michael Taylor, OF – Look for the Nationals to let Denard Span walk in free agency this offseason to save money to pay the likes of Jordan Zimmermann, Stephen Strasburg, and/or Bryce Harper. Taylor is hitting a modest .236/.284/.379, but this is still the guy who hit 24 homers and stole 37 bases in the minors/MLB last year. He has major fantasy potential, though his 31.5 percent K-rate will need to drop several points.
Regan is a five-time Fantasy Sports Writers Association award winner.
. Follow @vtadave on Twitter.
Get a FREE RotoWire 10-day trial (no credit card required) at RotoWire.com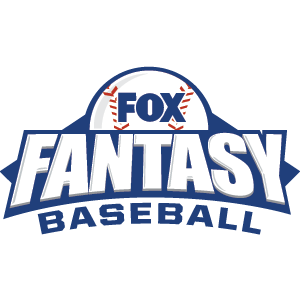 FOX Fantasy Baseball
Join or Create a Free League
Play Now!