Fantasy Baseball: Votto, Davis lead 2015 Bounceback Candidates
The subjects of this article were likely cursed out on a regular basis by their fantasy owners in 2014. They were huge disappointments, but should/might/could bounce back in 2015.
(Note: ADPs are taken from the NFBC.)
Also Read: Adam Meyer's Top Bounce Back Candidates
Joey Votto, 1B, Reds
Votto played in just 62 games last season because of a quad strain, but reports on his health have been positive this winter. Remember: He's been a top-five fantasy first baseman a few times in his career, and his current ADP is somewhere in the seventh round for 12-team mixed leagues. Would you like a .300 hitter with 20 homers at that point? I would, even with the injury risk.
Chris Davis, 1B/3B, Orioles
Davis is likely to be on a lot of my fantasy teams, as his ADP (74) seems too low. I know, I know … he batted .199 last season, and that may have been due to facing some excessive defensive shifting that isn't going to change. It also might have had something to do with bad luck, as his BABIP was a terrible .242. Either way, there's certainly some risk here.
However, let's say Davis gets back to .250, which isn't unreasonable for a guy who batted .270 in 2012 and .286 in 2013. He also hit 86 homers over those seasons, and was on track to reach 30 again before receiving an Adderall suspension last September. He whiffed a ton (173 times in 450 at bats), but he's always been pretty bad in that department. Davis' floor is probably 25 home runs, and his ceiling is in the 50s. Among third basemen, only Josh Donaldson and Todd Frazier out-homered Davis in 2014, and they both played about 30 extra games. In Round 5, I'll be taking the plunge here. Who's with me?
Brett Lawrie, 2B/3B, A's
Lawrie, who swings at everything, went as high as the third round in some 2012 drafts, and he's never going to live up to that hype. That's good for you, because it makes many people think "bust" – and he's probably not that, either. Lawrie hit 12 home runs in 259 at bats last season, and has shown decent speed in his career (13.6 per 162 games). Also, HE'S 25 YEARS OLD, FOR CRYING OUT LOUD. Take a shot at Lawrie and his middle-infield eligibility after Round 15 in your mixed league draft. You should get a nice, solid season.
Jedd Gyorko, 2B, Padres
Gyorko hit 23 home runs as a rookie in 2013, and 10 last season. Which guy shows up this year? Well, he was bothered by a foot issue (plantar fasciitis) for most of 2014, and posted a respectable .745 OPS in the second half of the season after struggling to a .482 mark in the first. At an ADP of 233, betting on a rebound won't be expensive.
Ryan Zimmerman, 3B/OF, Nationals
Zimmerman isn't coming TOO cheaply in early drafts (ADP: 120), but he's got nowhere to go but up after hitting just five home runs in 62 games during 2014. Zimmerman's hamstring kept him out for most of the season, and his shoulder issues will make him an outfielder from now on. It sounds like he's healthy now, and he's a .286 career hitter who averaged 24 home runs from 2009-13. Zimmerman should provide fantasy value during his final year of eligibility at the hot corner.
Justin Verlander, SP, Tigers
Verlander isn't a fantasy ace any longer, but there are maybe 10 guys who fit that description, so don't be so picky. His average fastball velocity was a career low 92.3, and it's not going to get better from here, as it has declined in each season since 2009. His strikeout rate was a subpar 6.95 per nine innings.
Now, for the not-so-bad news. Verlander's ERA may have been 4.54 last season, but his FIP (3.74) was OK, and it improved (3.29) in the second half. Also, he said recently that his shoulder feels completely healthy again after bothering him for most of last season. Don't expect to see Vintage Verlander, but because he's been so good for so long, don't you want to give him another chance at an ADP of 190? He'll be fine as a mixed-league SP4/5.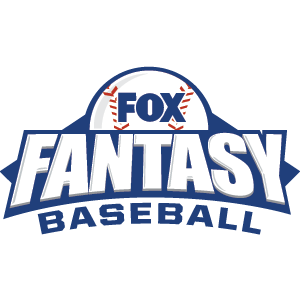 FOX Fantasy Baseball
Join or Create a Free League
Play Now!