Fantasy Baseball 2014 Team Previews: Washington Nationals
How did these guys win just 86 games last season? What's that? They went 32-16 in their final 48 games? Lots of fantasy and real-life potential here.
Key additions: SP Doug Fister, OF Nate McLouth
Key losses: SP Dan Haren
Projected Lineup
1. Denard Span CF
2. Ryan Zimmermann 3B
3. Bryce Harper LF
4. Jayson Werth RF
5. Adam LaRoche 1B
6. Ian Desmond SS
7. Wilson Ramos C
8. Anthony Rendon 2B
I'm not a big Span fan. Decent speed and BA, maybe a decent number of runs, but nothing spectacular, and not much additional value. Also, Nate McLouth looms on the bench … Zimmerman is a top-six third baseman on most draftboards, with Miguel Cabrera still qualifying at the position. Zimmerman has averaged 25.5 homers, 87 RBI and 88.5 runs over his last two seasons … Harper's immense talent has him climbing in the ADP rankings, and he might be a first-rounder in your draft despite an injury-shortened 2013. The sky is the limit for the 22-year-old Harper, but is anyone else worried about that knee bursitis he suffered from last season? … Man, I like Werth. He's a top-20 OF on my board, and I don't care if nobody agrees with me … At age 34, LaRoche has slipped from being a dependable mixed-league option, but he could still bay .260 with 25 homers … With two 20-20 seasons in a row, who cares that Desmond never walks? He's an early third-rounder … Ramos is a top-10 catcher who should bat .270 or better with 20 homers … I don't like Rendon as much as others do, because I think he's a better real player than fantasy player. His power might develop, but not just yet.
Projected Rotation
1. Stephen Strasburg
2. Gio Gonzalez
3. Jordan Zimmermann
4. Doug Fister
5. Ross Detwiler/Tanner Roark/Taylor Jordan
CL: Rafael Soriano
Forget Strasburg's 8-9 record. His ground ball rate improved, his K rate stayed strong, and he started 30 games for the first time. He'll be very good, and could be a monster … There's a lot to like about Gonzalez, but his walk rate still isn't great. There no shame in being a solid SP2, though. Gonzalez ranks 10th in Ks over the last three seasons … Zimmermann doesn't get as many whiffs as his two teammates, but his control is excellent and he keeps the ball on the ground. In three seasons, he hasn't posted a WHIP worse than 1.17, and he hasn't allowed 20 homers in a season … Why on Earth did the Tigers trade Doug Fister for, um, not much? I really like the sinkerballing Fister, and think he's a borderline SP3 … Detwiler could get pushed by youngsters Roark and Jordan. None are better than NL-only options.
Soriano's K rate dropped like a stone last year, to a subpar level. His fastball velocity has declined for four years running, and all of a sudden he threw sliders on more than half his pitches in 2013. Something's wrong, and he's outside of my top 20 closers, no matter how many saves he's been racking up … If you're looking to gamble on a job change, or to handcuff Soriano, I'd try Drew Storen over Tyler Clippard, despite Storen's 2013 struggles.
Sleeper: Fister gets a beneficial league switch and a better defense to field all his ground balls. He's likely to outperform his fantasy draft slot.
Top Prospects
Brian Goodwin, OF – With 10 homers, 19 stolen bases and a good walk rate at Double A in 2013, Goodwin is an interesting prospect.
Matt Skole, 1B – Skole missed most of 2013 due to Tommy John surgery. New Nats manager Matt Williams said in spring training that Skole's opposite-field power reminded him of Jim Thome's, so that's something. Let's see how he does in his first extended stint at Double A.
A.J. Cole, SP – Cole throws hard and throws strikes, but has made just seven starts above A ball. He's at least a year away.
Lucas Giolito, SP – Giolito is considered one of baseball's best pitching prospects, but has pitched just 39 professional innings due to 2012 Tommy John surgery. He'll turn 20 in July, and is far away from the majors, but if healthy he'll get very popular this summer.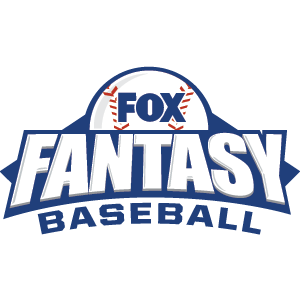 FOX Fantasy Baseball
Join or Create a Free League
Play Now!