Fantasy Baseball 2014 Team Previews: St. Louis Cardinals
The Cards look to defend their National League championship after some modest offseason retooling. If they struggle, some reinforcements could come from their strong stable of young talent.
Key additions: SS Jhonny Peralta, 2B Mark Ellis
Key losses: OF Carlos Beltran, 3B David Freese
Projected Lineup
1. Matt Carpenter 3B
2. Peter Bourjos CF
3. Matt Holliday LF
4. Allen Craig RF
5. Yadier Molina C
6. Matt Adams 1B
7. Jhonny Peralta SS
8. Kolten Wong 2B
Carpenter easily led the majors with 126 runs in 2013. He shifts to third base this season, but also carries 2B eligibility, and is a top-five option at both positions … Bourjos had his 2013 season derailed by hamstring and wrist injuries. Check his 2011 stats for upside potential, and tack on a few more steals. The downside? He doesn't hit enough for the Cards to carry his great glove, and loses playing time to Jon Jay or top prospect Oscar Taveras … The steady Holliday keeps chugging along at age 34, and is again a top-20 OF … Craig has 1B/OF eligibility. He's a good hitter, and should improve on last year's 13 home runs … Molina has batted .313 over the last three seasons, while averaging 16 homers and 74 RBI. Hard to argue with that … Adams could approach 30 home runs with everyday playing time. However, he whiffs an awful lot, so look for his BA to drop a bit. Also, if Taveras hits enough to force his way into playing time, you have to think it's possible that Craig again spends some time at first base … Peralta's modest power and decent BA make him a back-end middle infield option in mixed league. No, I don't think he'll lose power without PEDs … Wong figures to approach 10 homers and could surpass 20 bases. He's got upside as a flier late in your mixed-league draft; let's just hope he doesn't lose time to Ellis if he slumps early.
Projected Rotation
1. Adam Wainwright
2. Michael Wacha
3. Lance Lynn
4. Shelby Miller
5. Joe Kelly/Jaime Garcia/Carlos Martinez
CL: Trevor Rosenthal
Wainwright is a no-doubt, top-five fantasy starter … Wacha had a strong season and a terrific postseason. He's very talented, and should be pretty good. You want to bet on him as a top-20 starter already, after one pro season? Hmm … Lynn can't get lefties out, but he had a 3.88 ERA with a strikeout per inning in 2012-13, and that's solid. He can fill the last spot in your mixed-league rotation … Great first half, shaky second half for Miller in 2013. I'll bet on the talent and make him a mid-level SP3 … Kelly and Garcia (if he's ever healthy) will compete for the fifth spot. The talented Martinez could be in the mix later this season, but the likely scenario is Kelly in the rotation and Martinez being used as a bullpen weapon until someone gets hurt. Kelly is OK, but his subpar K/BB ratio suggests that an ERA spike is in the offing.
Why shouldn't Rosenthal be as good as Craig Kimbrel, Aroldis Chapman and Kenley Jansen? His 2013 K rate was in the same range as Kimbrel's and Jansen's, and his control is pretty good. Kevin Siegrist appears to be the backup option, but southpaws are often the victims of setup stereotyping. Also, Siegrist's status could change when Jason Motte's recovery from Tommy John surgery is complete.
Sleeper: Before last season, I thought Bourjos might hit 10 homers and steal 30 bases. Then he got hurt. Double down, anyone?
Top Prospects
Kolten Wong, 2B – We mentioned Wong above; he's got an everyday job as long as he plays well. Dustin Pedroia Lite?
Carlos Martinez, SP/RP – Martinez threw 104 innings in 2012, and 108 innings in 2013. He could be a good starter someday, but he'll be brought along slowly. That's why the bullpen gig makes sense, at least for part of the season.
Oscar Taveras, OF – Despite an injury-marred 2013, Taveras is ranked as baseball's No. 3 prospect by both Baseball America and MLB.com. Taveras won't turn 22 until June, and has been compared to Vladimir Guerrero. He figures to start the season at Triple A, but could come quickly.
Stephen Piscotty, OF – Piscotty played well after his promotion to Double A last season, and has potential for double-digit power and speed. He probably has too many people in his way for 2014 fantasy value, but keep him in mind for down the road.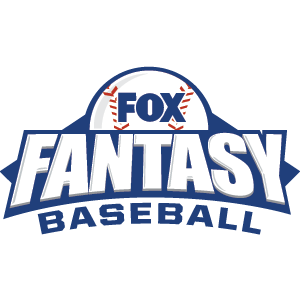 FOX Fantasy Baseball
Join or Create a Free League
Play Now!