Fantasy Baseball 2014 Team Previews: San Francisco Giants
The Giants' lineup usually isn't strong, but six of their eight hitters are at least interesting.
Key additions: OF Michael Morse, SP Tim Hudson
Key losses: SP Barry Zito, OF Andres Torres
Projected Lineup
1. Angel Pagan CF
2. Marco Scutaro 2B
3. Brandon Belt 1B
4. Buster Posey C
5. Hunter Pence RF
6. Pablo Sandoval 3B
7. Michael Morse LF
8. Brandon Crawford SS
Pagan missed about half of 2013 with a hamstring injury, but there's no reason why he can't bat .280-290 with 10 homers and 30 steals. He's being underrated in early drafts, and is worthy of your OF5 slot in mixed leagues … The 38-year-old Scutaro has no power and no speed, but at least he bats .280 and will play every day … Belt is going off the 1B board after the first 15 guys, but that doesn't mean he can't help you as a late-round mixed-league pick. There's some upside here, and it's a .300 BA with 20 home runs … Posey is a terrific hitter who was a bit off last year. I have him ranked just behind Joe Mauer, and that's because I'm not sure how many homers he'll hit … Pence had his best season, but I wouldn't bet on those 22 stolen bases happening again. He's a top-20 OF … When you Google Sandoval's name, the first auto-fill is "pablo sandoval weight." Sure enough, he lost 30 pounds during the offseason. Sandoval's inconsistency puts him outside my top 10 at the position, but check his 2009 and 2011 stats to see what he's capable of … Morse had wrist surgery after last season. If healthy – which is always the rub with him – he could hit close to 30 homers, and he's being ignored in 12-team mixed leagues … Crawford has a great glove and no bat. No, thanks.
Projected Rotation
1. Madison Bumgarner
2. Matt Cain
3. Tim Lincecum
4. Tim Hudson
5. Ryan Vogelsong
CL: Sergio Romo
Who'd have thought a couple of years ago that MadBum would be the Giants' top-rated fantasy starter? 3.08 career ERA, 1.15 WHIP, 190+ strikeouts for three straight seasons – what's not to like? … Cain had a bad couple of months in 2013, not a bad season. He'll be a good value if you can get him in the SP20 range … Lincecum still misses bats, and is rosterable in any format. But do you trust him to miss enough bats to be a big-time starter again? Me, neither … Hudson is almost 39, doesn't get many whiffs, and figures to have an ERA close to 4.00 … Vogelsong missed time last season with a broken hand, but wasn't very good when healthy. Pass.
Your FOXSports.com analysts are unanimous on Romo as the ninth-ranked fantasy reliever, and he's a pretty solid bet to save 30-plus games. Santiago Casilla is probably the backup option, but rookie Heath Hembree could factor into this equation down the road.
Sleeper: Morse, who has many injury questions but LOTS of power.
Top Prospects
Kyle Crick, SP – The 21-year-old Crick looks like a future ace, and figures to start the season at Double A. You probably won't see him in San Francisco this year.
Edwin Escobar, SP – Escobar has less potential than Crick, but he's lefty who took a nice step forward in 2013. He's also probably a year away, but could get the call if the Giants have a rotation injury.
Heath Hembree, RP – Closer of the future here! That doesn't help you for 2014, but keep an eye on Hembree.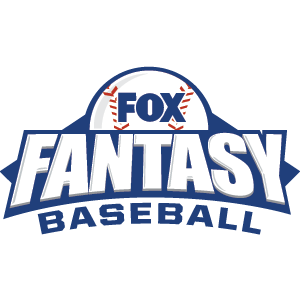 FOX Fantasy Baseball
Join or Create a Free League
Play Now!