Fantasy Baseball 2014 Team Previews: Pittsburgh Pirates
The Bucs were baseball's best story last season, and kept most of their team intact. A pair of their good rookies made fantasy impacts last season, and more are on the way.
Key additions: SP Edinson Volquez
Key losses: SP A.J. Burnett, 1B/OF Garrett Jones, OF Marlon Byrd
Projected Lineup
1. Starling Marte LF
2. Jordy Mercer SS
3. Andrew McCutchen CF
4. Pedro Alvarez 3B
5. Neil Walker 2B
6. Russell Martin C
7. Gaby Sanchez/Andrew Lambo 1B
8. Jose Tabata/Travis Snider RF
Marte could stand to walk more and whiff less, but fantasy owners aren't going to argue with a strong BA, double-digit homers and 40-plus steals. He's a top-20 OF … Mercer has 2B/SS eligibility, and is rosterable in deeper mixed leagues. He'll probably hit 10 homers with a solid BA … McCutchen is fourth on my draftboard – how about yours? … How good would Alvarez be if he could just post a decent BA? Unfortunately, it ain't happening with all those strikeouts. He's still a top-eight 3B, enjoy his prodigious power … Walker isn't bad, but he's awfully boring. Aim higher, mixed leaguers … Martin's power is OK, and his steals are nice, but his BA is putrid. He's a borderline mixed-league draftee … Sanchez is likely to platoon with either Lambo or Chris McGuiness. Lambo is mildly intriguing for deep leagues, as he hit 33 HRs across Double A, Triple A and the majors last season … Tabata batted .312 with an .847 OPS in August and September, but he's in danger of being on the short end of a platoon with the mediocre Snider. Both are in danger of getting replaced by top prospect Gregory Polanco pretty soon.
Projected Rotation
1. Francisco Liriano
2. Gerrit Cole
3. Wandy Rodriguez
4. Charlie Morton
5. Edinson Volquez
CL: Jason Grilli
Raise your hand if you saw THAT coming from Liriano. Nobody seems to trust him, as he's barely cracking SP3 status in early drafts. I don't exactly trust Liriano, but picking guys like Danny Salazar and Tony Cingrani ahead of him is ludicrous … It took a promotion to the majors to get Cole's K rate to match his terrific stuff. However, as a top-20 starter – which is where he's being drafted in some places – I'm skeptical. "Future star" doesn't necessarily mean it happens in 2014 … After a season cut short by a forearm issue, Rodriguez scares me, despite his six straight seasons with ERAs of 3.76 or lower … Morton allowed just six home runs in 116 innings because batters can't help beating his pitchers into the ground (MLB-best 62.9 GB%). His 3.26 ERA will probably rise, but he could be OK at the back end of a deep-league rotation … Can Bucs' pitching coach Ray Searage work another miracle with Volquez? The former All-Star starter strikes out plenty of batters, induces ground balls, has shaky control – I'd take a flier in a deep mixed league.
Grilli saved 30 games by July 21 before a forearm strain sidelined him until September. He should be pretty good if healthy, but forearm strains are worrisome, right? I wouldn't draft him as a top-12 closer … If Grilli goes down, Mark Melancon will be a perfectly fine replacement.
Sleeper: Polanco, who has only Tabata and Snider in between him and a productive four months. Maybe Volquez, too.
Top Prospects
Gregory Polanco, OF – Polanco hit 12 homers and stole 37 bases across two levels of the minors last season. A couple months in Triple A might be all he needs.
Jameson Taillon, SP – The 22-year-old Taillon is considered a top-notch prospect, and should be ready for a promotion if Volquez falters.
Andrew Lambo, 1B – Lambo's power came out of nowhere last season, and even if he plays well, he'll probably platoon with Sanchez. His value is limited to NL-only leagues.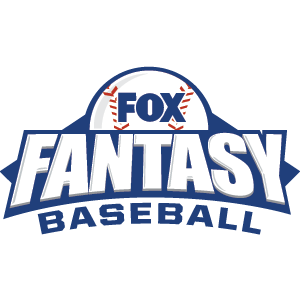 FOX Fantasy Baseball
Join or Create a Free League
Play Now!