Fantasy Baseball 2014 Team Previews: Philadelphia Phillies
The Phils are getting old, but they're still playing to win. Unfortunately, as in real life, their players' fantasy fortunes are fading.
Key additions: SP A.J. Burnett, SP Miguel Alfredo Gonzalez, OF Marlon Byrd
Key losses: SP Roy Halladay
Projected Lineup
1. Ben Revere CF
2. Jimmy Rollins SS
3. Chase Utley 2B
4. Ryan Howard 1B
5. Marlon Byrd RF
6. Domonic Brown LF
7. Carlos Ruiz C
8. Cody Asche 3B
Revere hasn't hit a homer in 1,400 MLB plate appearances, and his low walk rate keeps his run total from getting too high. But, he might steal 50 bases if he stays healthy. I'd rather look somewhere else for my OF5 … Rollins is slipping at age 35, but he's still capable of double-digit home runs and 20 steals, which makes him draftable in any format … Utley's health is always a question now, but his 18 home runs and eight steals in 131 games last season made him a pretty solid fantasy second baseman … Howard is clearly declining, and he can't hit lefties at all, which new manager Ryne Sandberg noted when he hinted at a platoon earlier this spring. Pass on Howard unless you're in a deep format … Byrd's HR totals over the last four seasons: 12-9-1-24. One of those things is not like the others … Brown had a big first half with a slow second last season. A season of 25 homers, close to 10 steals and a .270 BA seems reasonable … Ruiz probably won't hit you more than 10-12 home runs, but he also won't kill your BA like most mixed-league second catchers … Asche is an OK prospect with decent power and speed, but if he falters, he could be looking over his shoulder at the slugging Maikel Franco.
Projected Rotation
1. Cliff Lee
2. Cole Hamels
3. A.J. Burnett
4. Kyle Kendrick
5. Miguel Alfredo Gonzalez
CL: Jonathan Papelbon
At age 35, Lee remains a reliable fantasy ace … Hamels' shoulder fatigue is expected to force him to miss the start of the season, and possibly the month of April. Time to drop him to the bottom end of the SP2 range (or further if you don't like risk) … Burnett is being underrated despite his strong 2012 and 2013 seasons in Pittsburgh. Don't expect a 3.30 ERA again, but he can again whiff close to 200 batters with solid peripherals … Kendrick is looking at another 4.00-plus ERA, which limits his value to NL-only leagues … Being Cuban doesn't make you Aroldis Chapman, and Gonzalez seems to be a mystery. To quote Baseball Prospectus: "He was initially signed to a six-year, $48 million deal, but after a physical, the Phillies renegotiated a three-year, $12 million deal." No, thanks.
Papelbon's K rate wasn't bad last year, but it's clearly fading along with his average fastball velocity, which has gone from 95 mph to 92 mph over the last two seasons. Closers don't last forever, you know … Papelbon should still be ranked as a top-20 closer, as he has both the job and a big paycheck. But if his descent accelerates, Mike Adams appears to be the likely successor IF his recovery from shoulder surgery proceeds on schedule. Adams hopes to be ready to pitch sometime in April.
Sleeper: Asche, who had 20 homers and 12 steals between the minors and majors last season.
Top Prospects
Maikel Franco, 3B – Franco belted 31 home runs between A ball and Double A last season, and is ranked as baseball's No. 17 prospect by Baseball America. Franco swings at waaaaaaay too many pitches, but nobody's perfect, right? He should be snatched up in keeper leagues.
Jesse Biddle, SP – Biddle's Double-A numbers weren't so good last season, but he was only 21 AND battled a case of whooping cough. He's probably a year away from the majors; keep an eye on him.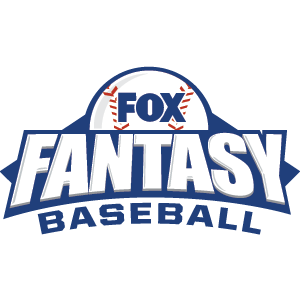 FOX Fantasy Baseball
Join or Create a Free League
Play Now!