Fantasy Baseball 2014 Team Previews: Atlanta Braves
There's plenty of fantasy goodness to be found on the roster of the defending National League East champs.
Key additions: C/OF Ryan Doumit
Key losses: C Brian McCann, SP Tim Hudson, SP Paul Maholm
Projected Lineup
1. Jason Heyward RF
2. Justin Upton LF
3. Freddie Freeman 1B
4. Evan Gattis C
5. Chris Johnson 3B
6. Andrelton Simmons SS
7. Dan Uggla 2B
8. B.J. Upton CF
Maybe Heyward will never reach his sky-high prospect expectations, but he's still just 24, and was victimized by a rash of freak injuries (appendix, hamstring, jaw) last season. Nobody seemed all that impressed by his 2012 season, but check out those numbers. Top-20 OF … If you're disappointed by Justin Upton, you're probably asking for too much. If you pick him as a top-15 OF, you'll probably be satisfied. A breakout is possible … Maybe Freeman won't be a 30-homer bopper, but he'll hit for a terrific BA with a boatload of RBI. I've got him sixth at first base … Gattis swings at everything, but his power is very good. He's a top-10 catcher … Johnson probably won't win another batting title, but his .289 career BA is strong. Manage your expectations, and let Johnson help you as a late-round pick in 12-team mixed leagues … Simmons hit 17 home runs last year, flashed 20-steal speed in the minors, and is only 24. The arrow is pointing up for this top-10 fantasy SS … Uggla has power, but his BA is terrible, and he might be pushed by rookie Tommy La Stella if he starts slowly. Uggla's HRs aren't worth the other problems he'll cause you … I've lost some faith in B.J. Upton because of his miserable 2013, but let's not forget that he hit 28 home runs with 31 stolen bases in 2012. A rebound is possible; just don't invest heavily in it.
Rotation
1. Mike Minor
2. Kris Medlen
3. Julio Teheran
4. Brandon Beachy
5. Alex Wood
CL: Craig Kimbrel
I like Minor, but he's creeping up toward the top 20 starters, and that's too high for me. Too many fly balls. He's on the SP2/3 cusp … Medlen gets by more on smarts than stuff. He keeps the ball on the ground and throws strikes. He's a mid-SP3 in my book, but I might be underrating him … Looking for a breakout in the Braves' rotation? Teheran might be the guy. He had a 3.20 ERA with a 1.17 WHIP last season, and could be ready for another step forward at age 23 … Beachy struggled with more elbow issues after returning from Tommy John surgery at midseason, but should be fine now. He could be good, but is a bit of a wildcard … Wood's herky-jerky motion and excellent changeup made him a pretty good rookie pitcher last season. I can see him as a sixth starter in a 12-team mixed league … Gavin Floyd should be ready by midsummer if anyone goes down.
Kimbrel is a monster, ready to unleash more fury toward helpless batters … Fireballing Jordan Walden is the backup plan in case Kimbrel gets hurt.
Sleeper: How about Beachy, who enters his second year removed from Tommy John surgery? He's going as an SP5 in early drafts, but could outperform that draft slot. Check his 2011 stats for an idea of what's possible.
Top prospects
Christian Bethancourt, C – A catcher who hit 12 homers and stole 11 bases in 90 Double-A games? Sign me up! Bethancourt projects to be an excellent defensive catcher, and has some pop, but he swings at everything. Nobody's perfect, right?
Tommy La Stella, 2B – La Stella looks to be a better real player than fantasy player; a guy who hits for high averages while offering subpar power and speed. You might see him in Atlanta right after Uggla's first four-for-45 slump of the season.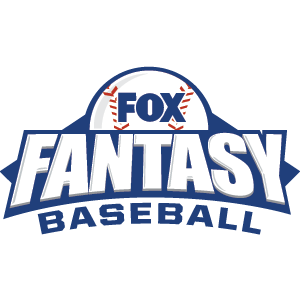 FOX Fantasy Baseball
Join or Create a Free League
Play Now!