Fantasy Baseball 2014 Team Preview: Seattle Mariners
Give Robinson Cano credit. Usually stars that sign megadeals wait three years before complaining about management. Cano's already taken umbrage with the lack of front-office help in Seattle…and he hasn't even played a game yet! Either 1. Cano is a prima donna of the A-Rodian variety or 2. Mariners' brass told Cano and Jay-Z during negotiations that reinforcement was en route. And if we are picking sides in this battle, Lord knows I'm not going against HOV.
Key Additions – 2B Robinson Cano, RP Fernando Rodney, RF Corey Hart
Key Losses – 1B/DH Kendrys Morales, LF Raul Ibanez, RP Oliver Perez
Projected Lineup
Zunino struggled in his big-league debut last summer (.214/.290/.329 in 193 plate appearances), yet the 2012 Golden Spikes winner is brimming with dynamism with the stick. If you are searching for a sleeper at catcher, Zunino has 20-bomb potential…Seager has averaged 21 homers, 78 RBI, 70 runs and a .260/.327/.424 slash the past two seasons. Unfortunately, his fantasy value takes a slight hit in 2014, losing 2B eligibility. Seager remains a sound third-tier option at third, and could see a bump in runs with the addition of Cano… I think the Justin Smoak Express has already destroyed enough fantasy teams for one lifetime, don't you?…If Twitter creativity was a roto category, LoMo would be a first-round pick. Sadly, social-media savvy is not counted. Coupled with his detrimental batting average, Morrison's power is not enough to earn a roster spot in mixed leagues… From 2010-2013, Hart averaged 29 jacks, 83 ribbies and 87 runs. Alas, he's missed at least 32 games in three of the past five seasons, including missing all of 2013. Though there's definitely upside in the pick, with Hart already dealing with back and forearm woes, it's hard to foresee consistent production from the former Brewers slugger… While Safeco Field might shackle Cano, the Bronx wasn't necessarily the facilitator for his success, as the second baseman's career home-and-away numbers are nearly indistinguishable, with a .305/.351/.507 line at home compared to a .312/.359/.503 slash on the road. Cano remains a sturdy first-round pick.
Projection Rotation
Though he's just 27 years old (turning 28 on April 8), Hernandez is entering his 10th campaign in the Bigs. Since 2008, he's turned in 1,359 innings, third-most in that span behind Justin Verlander and CC Sabathia. As a possible corollary, his velocity has dropped three straight seasons. It should be noted, however, that Hernandez finished 2013 with a career-best 9.5 K/9 mark, so perhaps the loss of speed is exaggerated…Expected to return in late April, keep an eye on Iwakuma. Despite a 2.45 ERA on the road, the soon-to-be 33-year-old appeared to be the recipient of luck, with a 3.80 FIP and 3.68 xFIP away from the Emerald City. Iwakuma is still a must-start at home, but beware the pitfalls outside of Washington…Major Sleeper Alert on Paxton. The southpaw sizzled in an abbreviated showing last fall with a 1.50 ERA and 0.92 WHIP in 24 innings. Paxton has renewed this dexterity in spring training, and, even when Iwakuma and Walker return from injury, should be a factor in the rotation all summer long.
From 2007-2011, Rodney owned a 4.42 ERA and 1.50 WHIP in over 266 innings. In 2012 with Tampa, the fireballer submitted a record-setting 0.60 ERA and 0.78 WHIP in just under 75 innings. Last season, Rodney's final figures were a 3.38 ERA and 1.34 WHIP. Which set of numbers looks like the deviation to you? At 37 years old, don't imagine that 2012 line returning.
Sleeper: Paxton earned this aforementioned tag, but let's also confer this title on Charlie Furbush. In the last two seasons Furbush has a 1.09 WHIP and a sparkling 10.8 K/9 rate. Rodney's mileage and overall proficiency is in question, and Tom Wilhelmsen and Danny Farquhar have battled consistency issues in the past. In deeper or dynasty leagues, Furbush is a good investment.
Top Prospects
Taijuan Walker, SP – The Seattle arm's motion is flawless, and made improvements in cutting down his delivery time from the stretch. His curveball needs a little TLC, and he'll likely miss the first few weeks of the season as he recovers from shoulder problems. However, the Mariners believe Walker has the ceiling of a frontline pitcher.
Austin Wilson, OF – An early-round selection last June, Wilson remains a raw talent, evidenced in a .241/.319/.414 line in Low-A ball in 2013. He does possess a muscular frame and a decent arm. Though still a few years away from the Show, has All-Star caliber tools.
Joel Beall is a writer for FOXSports.com and WhatIfSports.com. He lives with a Golden Tee machine and a jump shot that's currently broken. Reach Joel on Twitter @FOXSportsBeall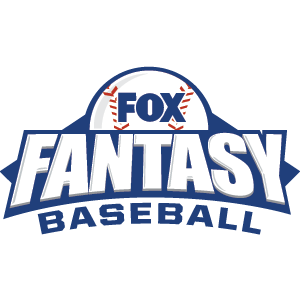 FOX Fantasy Baseball
Join or Create a Free League
Play Now!