Fantasy baseball 2014 season preview: Draft leftovers
Every roommate produces a set of idiosyncrasies. My buddy Corey is no exception. When ordering at a restaurant or grabbing carry-out – entities which comprise 97 percent of his meals – Corey must have eyes bigger than his stomach, because the man always ends up with leftovers. This wouldn't be a problem … except that he never eats said remnants of his cuisine. Literally half of our fridge is comprised of tinfoil from Chipotle or BW3, and the ensuing smell is not exactly the aspired fragrance for the kitchen. (In terms of fairness, his complaint with me regards my showers at 3:00 in the morning. What can I say, your boy likes to be fresh before hitting the bed.)
In terms of food, I'm not a fan of scraps either, mostly because I'm a man and finish all the grub on my plate. The fantasy realm is a different tale. There are plenty of quality assets available following draft day, players more than capable of assisting your push toward a championship. Granted, they lack the pizzazz of their selected counterparts, and if you're inserting one of these players into your Opening Day lineup, your team is in a world of trouble. Nevertheless, it's often the contributions from these unsung heroes that can make or break your season.
Using the FOXSports.com Fantasy Baseball Average Draft Position tool, here are the leftovers from completed drafts that are worth a look. (Note: we are sidestepping potential minor-league call-ups like George Springer, which were covered in a previous article).
Like all undrafted players, Garcia does have his warts. Most notably, an absence of plate discipline, evidenced in a 3.5 walk percentage in 72 big-league games last year and a .325 career OBP in the minors (versus a .290 batting clip). Moreover, his swing tends to produce a startling amount of ground balls versus frozen ropes. Nevertheless, he has the highest upside of all the options likely on your waiver wire. Grab him while you can.
A top-15 prospect heading into 2012, Mesoraco has not lived up to this projection, slashing .225/.282/.359 in 589 plate appearances. Those figures are particularly troubling as Mesoraco's bat was supposed to be his primary endowment, blasting 26 homers in only 113 contests in 2010. In his defense, his growth was stagnated by Dusty Baker's refusal to give Mesoraco more playing time over the offensively-limited Ryan Hanigan, a decision that contradicted upper management's wishes and partially led to Baker's firing. (Also contributing to Baker's dismissal: a 2-7 postseason record, including a historic collapse in 2012 against the Giants. NEVER FORGET.) With Hanigan jettisoned to Tampa, Mesoraco is the unquestioned starter behind the plate. Bestowed regular duty for the first time in his career, the Cincinnati catcher has the potential for 20 homers, 70 ribbies and a .260 batting mark. As the fantasy backstop pool is once again shallow this year, Mesoraco, owned in just 3.3 percent of leagues, is a low-risk/high-reward proposition.
At 32, Johnson's best days are behind him, but drafted in a scant 11.2 percent of leagues, he could provide some pop to a fantasy-deprived position.
There is hope on the horizon for Kennedy. PETCO Park, even with a rearrangement of outfield fences, still favors those on the mound. Though it's a small sample, Kennedy made the most of his starts in San Diego, posting a 3.06 ERA in eight outings (two with the Diamondbacks, six with the Padres) last season. Additionally, Kennedy's BABIP has been higher than expected the past two years, and a 69.1 left-on-base percentage gives optimism that Kennedy wasn't as bad as believed in 2013.
He needs to get his command under control (3.6 walks per nine innings) and San Diego's feeble offense won't provide much help in the win column. Despite these detriments, don't be shocked to see Kennedy finish 2014 as a top-30 starter.
Like the waters of Lourdes or a package from Biogenesis, PNC Park has developed a therapeutic aura for pitchers. Melancon was a recipient of this blessing in 2013, illustrated in a 0.93 ERA and 0.75 WHIP in the Steel City. And before you brush this off as providence, the sabermetrics – 1.50 FIP, .252 BABIP – confirm this was far from luck.
But the real catalyst for Melancon's importance is the capricious state of Jason Grilli. The man has a medical history that would put Ken Griffey, Jr. to shame, and this year is no different, as the Pirates are carefully monitoring an elbow issues that plagued Grilli last fall. Unfortunately, at age 37, chances are slim that Grilli makes it through the summer unscathed. Fellow Buccos Tony Watson and Justin Wilson are viable options, but if Grilli makes another trip to the infirmary, expect Melancon, available in 95 percent of FOXSports.com leagues, to take the rubber.
Joel Beall is a writer for FOXSports.com and WhatIfSports.com. He lives with a Golden Tee machine and a jump shot that's currently broken. Reach Joel on Twitter @FOXSportsBeall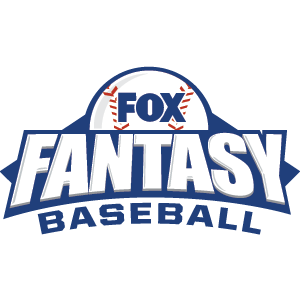 FOX Fantasy Baseball
Join or Create a Free League
Play Now!