Fantasy Baseball 2014: O'Day, Brothers lead closer-in-waiting candidates
Like NFL running backs or Taylor Swift relationships, the shelf life of a baseball closer is a brief existence. The erratic schedule – pitching three times in four nights could be followed by a week of inactivity – makes relievers highly susceptible to injury. Moreover, young pitchers that show signs of promise are usually transitioned into a starting role, with most bullpen arms a shade below their rotation counterparts in terms of aptitude. These dynamics make the fireman task one of the most temperamental positions in sports.
Case in point: Nine of the top-15 relievers in 2013 owned an average draft position of 180 or higher. Conversely, coveted hurlers like Jason Motte, Joel Hanrahan, J.J. Putz, John Axford and Chris Perez all flamed out due to injury or mercurial performance. This PENdemic has already struck in 2014, as Aroldis Chapman, one of the game's most dominant hurlers, will likely miss half the summer (albeit under unusual circumstances). It's not if a contingent of this year's closers will go down; it's simply a matter of when.
Once that interval passes, fantasy owners need to be equipped. Not only will a reliable stopper contribute to your saves total, but he will also be a benefactor in ERA, WHIP, Ks and the occasional win or two. Furthermore, the top tiers of closers for 2014 are littered with players (Kenley Jansen, Koji Uehara, Trevor Rosenthal, David Robertson) who began last spring as set-up men. So which of 2014's crop of non-closers deserve your attention?
Despite these flaws, Brothers is the most enticing closer-in-waiting on the Senior Circuit. The 26-year-old had 40 games finished in 2013, 19 which resulted in a save. He was nearly unhittable on the road (.183 batting average, 1.16 ERA in 34 games) and turned in a strong 10.2 K/9 rate. Most importantly, the road to succession is fairly obtainable, for sitting on the throne is LaTroy Hawkins. Yes, that LaTroy Hawkins, he of 41 years of age and a 4.37 ERA in 19 big-league tours of duty. Call me crazy, but I'm banking on Brothers as the Rockies' chief cannon.
1. Jose Veras is as mediocre as closers come (career 3.73 FIP).
2. Signed to just a one-year deal, if Veras replicates his middle success from 2013 (3.02 ERA, 1.07 WHIP), he will be traded to a contender in two winks of a Billy Hamilton swipe.
Either circumstance will bequeath the gig to Strop. After a nightmarish first half in Baltimore last season, the ivy walls of Wrigley bestowed a safe haven for Strop, with the hard-throwing Dominican presenting a sub-1.00 WHIP with the Cubbies. There could be some apprehension that Chicago's team struggles won't gift many save opportunities. However, Glen Perkins, Steve Cishek and Kevin Gregg proved in 2013 that a club's absence of victories doesn't necessarily impair a reliever's value. In the later rounds of your draft, keep Strop on your watch list.
But the real catalyst for Melancon's importance is the capricious state of Jason Grilli. The man has a medical history that would put Ken Griffey, Jr. to shame, and this year is no different, as the Pirates are carefully monitoring an elbow issues that plagued Grilli last fall. Unfortunately, at age 37, chances are slim that Grilli makes it through the summer unscathed. Fellow Buccos Tony Watson and Justin Wilson are viable options, but if Grilli makes another trip to the infirmary, expect Melancon to take the rubber.
Enter Farquhar, who notched 16 saves for the Mariners last season. Farquhar had an elevated 4.20 ERA in 46 contests but appears to have been the victim of misfortune, a sentiment seen in a 1.86 FIP and 2.40 xFIP. The diminutive righty also sported a 12.8 K/9 mark, fourth-best in the American League. Farquhar is worth the handcuff for Rodney owners and a must-own in AL-only formats.
Joel Beall is a writer for FOXSports.com and WhatIfSports.com. He lives with a Golden Tee machine and a jump shot that's currently broken. Reach Joel on Twitter @FOXSportsBeall
When Axford implodes – and since we're talking about a Cleveland entity, you know it will be a meltdown of biblical proportions – Allen is the leading candidate to fill the hole.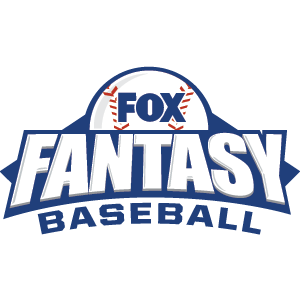 FOX Fantasy Baseball
Join or Create a Free League
Play Now!