Fantasy Baseball 2014: Closer and Bullpen chart, news and notes (5/15)
Last summer I had an ongoing segment titled "PENdemic!" in which I assessed the latest developments with bullpens across baseball. This device was constructive on two fronts:
– Relief arms were going down at an alarming rate, with injuries or demotions transpiring on a weekly basis, making it vital to keep our fantasy owners informed.
– As loyal readers can attest, I'm on the shallow end of the creative pool. Can't express the importance of having guaranteed weekly content loaded in the chamber.
However, I entered 2014 with hopes that this closer contagion had rescinded. Through most of spring training, that aspiration seemed reached. Not only were firemen staying relatively healthy, but there were few of the dreaded "closer by committee" camp battles. In truth, only Houston seemed poised to commence Opening Day without an unquestioned pitcher to shut the door, and no one seemed to mind since, you know, it's Houston. As a fantasy community, it seemed we had weathered the storm.
Alas, like the Plague of Justinian or the Backstreet Boys reunion tour, this hell is upon us once again.
Throughout the 2014 MLB season, we will be updating the reliever hierarchies across the league, so make sure to bookmark this page for all your fantasy baseball bullpen news.
Arizona Diamondbacks
Closer: Addison Reed
Contenders: J.J. Putz, Brad Ziegler
Security: Medium – He has 11 saves, but Reed's 5.50 ERA and 1.27 WHIP waves a BIG red flag.
Atlanta Braves
Closer: Craig Kimbrel
Contenders: Jordan Walden, David Carpenter
DL: Jonny Venters
Security: HIGH – A career-best 17.6 K/9 rate and 0.88 FIP for Kimbrel. Nothing to see here, move along.
Baltimore Orioles
Closer: Tommy Hunter
Contenders: Darren O'Day, Ryan Webb
Security: LOW – Hunter has been a disaster as the ninth-inning man. Look for O'Day and Webb to start getting looks at the end of ballgames.
Boston Red Sox
Closer: Koji Uehara
Contenders: Edward Mujica, Junichi Tazawa
Security: HIGH – Uehara's perfect LOB percentage won't last, but man is unquestionably best closer on the Junior Circuit.
Chicago Cubs
Closer: Hector Rondon
Contenders: Jose Veras
Security: LOW – Rondon's status is somewhat tenuous since he was recently promoted, yet has the makings of a long-term asset for the Cubbies.
Chicago White Sox
Closer: Matt Lindstrom
Contenders: Daniel Webb, Ronald Belisario
DL: Nate Jones
Security: LOW – Lindstrom leagues the lead with 17 games finished, yet only has six saves to show for it. Don't be fooled by decent 3.50 ERA, as 1.50 WHIP gives warning to his feats.
Cincinnati Reds
Closer: Aroldis Chapman
Contenders: Sam LeCure, Sean Marshall, Jonathan Broxton
Security: LOW – The Cuban Missile is back, ending our national nightmare of watching Jonathan Broxton walk the tight rope (his 1.00 ERA was a façade, illustrated by a 4.30 xFIP). Don't have any apprehension of inserting Chapman into your RP position despite his devastating injury
Cleveland Indians
Closer: Bryan Shaw
Contenders: Cody Allen, John Axford
Security: Medium – Axford is out as closer. Who saw that one coming? Oh yeah, everybody. Look for Shaw to get the save opportunities in the short term, with Allen as the better dynasty investment.
Colorado Rockies
Closer: LaTroy Hawkins
Contenders: Rex Brothers, Matt Belisle
Security: Medium – Hawkins hasn't been bad, but he owns a terrible 3.4 K/9 rate and 4.01 FIP. Just a matter of time before Brothers takes the reins.
Detroit Tigers
Closer: Joe Nathan
Contenders: Joba Chamberlain, Al Alburquerque
Security: Medium – After a rough start, Nathan has submitted nine scoreless outings, holding the opposition to a .111 batting mark.
Houston Astros
Closer: Anthony Bass
Contenders: Chad Qualls, Josh Fields
DL: Jesse Crain
Security: LOW – Crain is expected to get off the DL around Memorial Day, and will likely see work as fireman immediately.
Kansas City Royals
Closer: Greg Holland
Contenders: Kelvin Herrera, Aaron Crow
Security: HIGH – Holland and Herrera might be the best one-two punch in the game. Even in standard leagues, Herrera's high strikeout rate justifies a roster spot.
Los Angeles Angels
Closer: Ernesto Frieri
Contenders: Joe Smith, Kevin Jespen
DL: Sean Burnett
Security: Medium – After a brief respite from the closer role, Frieri is back in the saddle for the Halos. But with Smith putting forth a solid effort (2.65 ERA, 1.00 WHIP in 18 games), Frieri's rope is short.
Los Angeles Dodgers
Closer: Kenley Jansen
Contenders: Chris Perez, J.P. Howell
DL: Brian Wilson
Security: HIGH – Jansen continues to be a punch-out machine (14.9 K/9) but is allowing a startling 10.1 hits per nine innings.
Miami Marlins
Closer: Steve Cishek
Contenders: Mike Dunn, Carlos Marmol
Security: HIGH – He has just seven saves, but Cishek (1.67 FIP, 10.7 K/9 mark) has been one of the more dependable relievers in the NL this year.
Milwaukee Brewers
Closer: Francisco Rodriguez
Contenders: Jim Henderson, Brandon Kintzler
Security: Medium – Folks keep waiting for K-Rod to come back to Earth, but the advanced metrics (1.89 FIP, 2.19 xFIP) state the hot start is legit.
Minnesota Twins
Closer: Glen Perkins
Contenders: Jared Burton, Casey Fien
Security: HIGH – In his last 14 games Perkins owns a 1.26 ERA and a .137 batting average. Won't get a ton of save chances, but remains a top-10 closer.
New York Mets
Closer: Jeurys Familia
Contenders: Scott Rice, Gonzalez Germen, Jose Valverde
DL: Bobby Parnell
Security: LOW – Classic Mets, cutting Kyle Farnsworth for fiscal reasons rather than performance. Not sure this is the guy you want to upset.
New York Yankees
Closer: David Robertson
Contenders: Matt Thornton, Shawn Kelley
Security: LOW – Robertson has been sharp since returning from injury, meaning his owners can stop holding Kelley as a precaution.
Oakland A's
Closer: Sean Doolittle
Contenders: Jim Johnson, Ryan Cook
Security: HIGH – Doolittle is the guy for now, but with Johnson's recent steady showings, look for the former Orioles' closer to reclaim the ninth-inning gig.
Philadelphia Phillies
Closer: Jonathan Papelbon
Contenders: Antonio Bastardo, Justin De Fratus
Security: Medium – Bastardo is worth the grab, if only because Papelbon is close to pulling a Costanza in order to get traded.
Pittsburgh Pirates
Closer: Mark Melancon
Contenders: Tony Watson
DL: Jason Grilli
Security: LOW – Even when Grilli returns, Melancon merits a roster spot, as Grilli's health and aptitude are highly questionable.
St. Louis Cardinals
Closer: Trevor Rosenthal
Contenders: Carlos Martinez, Kevin Siegrist
DL: Jason Motte
Security: Medium – Rosenthal has experienced more problems than expected (5.19 ERA, 1.50 WHIP), but not in danger of losing job…yet.
San Diego Padres
Closer: Huston Street
Contenders: Joaquin Benoit, Alex Torres
Security: Medium – The offseason acquisition of Benoit put Street's status in doubt, yet the All-Star closer has shown no cracks in his foundation with a 0.82 WHIP, 0.53 ERA in 17 innings.
San Francisco Giants
Closer: Sergio Romo
Contenders: Santiago Casilla, Javier Lopez
Security: HIGH – Romo's 2.45 ERA doesn't quite convey his excellence (0.65 WHIP, .148 batting average).
Seattle Mariners
Closer: Fernando Rodney
Contenders: Danny Farquhar, Charlie Furbush, Tom Wilhelmsen
Security: LOW – Rodney hasn't been a disaster, but after surrendering four hits and two runs for a blown save against Tampa on Tuesday, the venerable arm is now on the hot seat.
Tampa Bay Rays
Closer: Grant Balfour
Contenders: Heath Bell, Joel Peralta, Jake McGee
Security: Medium – Balfour's relatively cheap contract could mean an exodus around the trade deadline. If that comes to pass, look for Peralta or Juan Ovideo to get a chance to shine.
Texas Rangers
Closer: Joakim Soria
Contenders: Alexi Ogando, Neal Cotts
Security: Medium – A rejuvenation that's going under the radar has been the feats of Soria, who enters Thursday play with a commendable 0.57 WHIP and .125 average. He's due for slight regression, so not the worst time to dangle him in the trade market.
Toronto Blue Jays
Closer: Casey Janssen
Contenders: Steve Delabar, Brett Cecil
DL: Sergio Santos
Security: LOW – Holy Moses, was Santos struggling. Enter Janssen, who's coming off an injury of his own. If Janssen goes down, look for Delabar as next in line.
Washington Nationals
Closer: Rafael Soriano
Contenders: Tyler Clippard, Drew Storen, Craig Stammen
Security: Medium– Clippard and Storen are enticing names on the waiver wire, but Soriano (1.13 ERA, 1.06 WHIP in 16 games) is not losing this job anytime soon.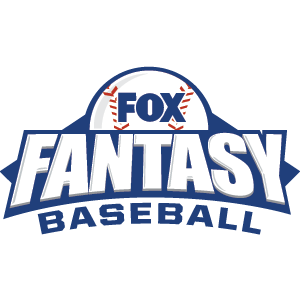 FOX Fantasy Baseball
Join or Create a Free League
Play Now!