Top 2011 fantasy baseball predictions
The 2011 Major League Baseball is now upon us. It can't come soon enough.
We've reveled in the glorious runs of VCU and Butler to reach the Final Four in the NCAA Men's Basketball Championship tournament.
We've turned our attention away from the NFL lockout and its legal wranglings to monitor the battles for playoff seeding in the NBA and NHL.
The opening of a baseball season has different meanings to fans. Perhaps your team is mired in a century-long stretch of futility. Perhaps you feel like your squad is merely a farm system for the powerhouses, as Buck Schowalter (we'll get to him later) suggest. You may have already made tentative plans to open a separate account to save for playoff and World Series tickets.
Now, it's time to put spring training to the wayside. There have been myriad positional battles, shifts in bullpens and rotations and more than a few maddening twists and turns. Oftentimes, spring stats mean absolutely nothing, but a baseball-starved community will run with any and every storyline.
So, in that vein, I'm offering some predictions for 2011. It's time to get bold and sound the alarm. Baseball is back.
The pronouncement of Alex Rodriguez's fantasy death was premature.
I understand all too well the risks associated with the veteran third baseman's health entering 2011, the high number of games missed and his sinking OPS. However, I would be remiss if I failed to acknowledge Rodriguez's 125 RBI from 2010.
He spoke of "feeling better than he has in years" early in camp. I know. We heart that all the time. Rodriguez made that proclamation and then let his bat do the talking. Rodriguez entered Monday's play with a .404 batting average (19-for-47). Thirteen of his 19 hits have gone for extra bases (six home runs) and he's driven in 14 runs.
I don't propose that Rodriguez ascends to the top of the power categories once again. I do anticipate 30-35 home runs with another 100-RBI effort.
Brandon Belt doesn't start with the Giants, but brings power in-season to win the National League Rookie of the Year.
The Giants raced to a World Series title last season despite season-long concerns about the offense. Help is on the way in the form of Belt. The 22-year old slugger (23 in April) batted .352 while splitting time across three minor league stops in 2010. Belt walked nearly as often as he struck out, ripped 76 extra-base hits, drove in 112 runs and stole 16 bases.
Aubrey Huff starts the season at first base. It's only a matter of time before Belt joins the fray.
Jeremy Hellickson pitches the Rays into contention in the American League East.
Hellickson's the reason that Matt Garza was expendable this off-season. The 23-year old prospect (24 in April) from Iowa appeared in 10 games for the Rays down the stretch. He struck out 33 batters in 36 1/3 innings and four per walk issued. Hellickson finished the season with a 3.47 ERA and 1.10 WHIP.
He dominated minor league batters with 12 wins in 22 appearances, 9.6 strikeouts per nine innings pitched and 3.43 strikeouts per walk issued.
Dustin Ackley and Michael Pineda offer Seattle fans hope for a brighter tomorrow.
The Mariners averaged a pathetic 3.17 runs scored per game in 2010. The team isn't going to turn things around overnight, but there's at least one prospect ready to contribute to the lineup in 2011. Ackley owns the record for the most hits in the College World Series. He'll be in the Seattle lineup and spraying doubles into the gaps at Safeco by midseason.
Pineda averaged 10 strikeouts per nine innings in the minor leagues last season. He won 11 of his 25 starts while splitting time between Double-A and Triple-A. Pineda also averaged 4.6 strikeouts per walk in his 139 1/3 innings pitched. The 22-year old hurler may experience some growing pains, but his home park is mighty forgiving.
Adam Dunn has somewhat quietly piled up numbers for years. He will finally be acknowledged as the monster he is on a grand scale, courtesy of White Sox manager Ozzie Guillen's commentary.
Dunn has averaged 40 home runs and 101 RBI in his past seven major league seasons as a member of the Reds, Diamondbacks and Nationals. He now joins a power-packed lineup in the game's most hitter-friendly ballpark.
Sure, Dunn is going to anger some talk show hosts and columnists along the way by failing to advance runners while swinging through sinkers. He'll strike out somewhere between 160 and 200 times. But, he'll light up the Chicago sky between 20 and 25 times with big flyballs.
Manager Ozzie Guillen will call attention to Dunn's prodigious power blasts that will put the contending White Sox on highlight shows. He'll also bemoan some of those strikeouts when meeting the press.
It's been too quiet from Sox camp this spring. Something has to push Ozzie's buttons, and I suspect strikeouts in bad spots will be one of the speaking points.
Buck Schowalter's Orioles will be good enough to torment the AL East, and we'll actually add a non-closer from the pitching staff to fantasy rosters.
If nothing else, Schowalter is going to make a few headlines, ruffle a few feathers and give talking heads like me hours of material (hosts in Baltimore have to be salivating). His preseason words for the Red Sox and Yankees give you a nice glimpse of things to come.
I have written often about the tweaks to the Baltimore offense and how intrigued I am by the arrivals of Vladimir Guerrero, Mark Reynolds, J.J. Hardy and Derrek Lee. The pitching staff doesn't have the same appeal, but there is one starting pitcher with tremendous upside.
Brian Matusz will likely be ignored by most members of your league, as the logo on his cap clouds their sight. His overall numbers from 2010 don't blow you away (4.30 ERA) and WHIP (1.34), but he was dominant down the stretch. From August 1 to the end of the season, Matusz posted a record of 7-1 with a 2.18 ERA.
Manny Ramirez will resurrect his career among the kids in Tampa. Will wigs go over as well in the gift shop?
Ramirez clearly didn't live up to his past hype between Chicago and Los Angeles last season. He hit only nine home runs with 42 RBI in his 265 at-bats. However, Ramirez did record 16 doubles and batted .298.
The veteran outfielder won't reclaim his power heights of years past, but I'm most certainly intrigued by his fit in this Tampa Bay lineup. Ramirez has rededicated himself to the craft, arriving early and serving as a leader in the clubhouse. He's gone undrafted in a ton of fantasy leagues this spring. Ramirez may reward trusting owners with 25 home runs off of the wire.
The Oakland rotation will make us remember the glory days of Hudson, Zito and Mulder.
The Rangers cobbled together a starting rotation to support a potent lineup last season to win the AL West. The Giants rode their big arms to a World Series championship.
This year, the A's seek to bring the trophy across the bay behind a strong starting rotation. Brett Anderson, Trevor Cahill, Dallas Braden and Gio Gonzalez are joined by journeyman Brandon McCarthy, who pitched his way into the fifth slot with a strong spring.
Cahill's low strikeout rate leaves me somewhat concerned, but the Oakland-Alameda County Stadium is mighty forgiving. Just look at the home ERAs put forth by the front four in the Oakland rotation in 2010. Cahill — 2.18 ERA
Anderson — 2.47 ERA
Gonzalez — 2.56 ERA
Braden — 3.56 ERA
I'm not buying the "co-closer" tag in Atlanta. Craig Kimbrel will be the guy in Atlanta.
I know that Fredi Gonzalez is talking about a "co-closer" situation with Kimbrel and Jonny Venters in replacing Billy Wagner. While this obviously raises a flag for owners, I'm not ready to believe that this becomes a full-on split of the workload long-term.
• Venters explodes opposing bats and likely takes the reins for matchups against left-handed batters. He has surrendered only two hits in nine scoreless innings this spring.
• Kimbrel started the spring slowly, but has pitched better of late. He struck out 40 batters in his 20 2/3 innings of work last season.
Wait it out as necessary. Both pitchers still provide value to fantasy owners, as the peripheral numbers are fantastic.
Josh Johnson makes his bid as the 2011 version of Felix Hernandez. Johnson improved markedly in his second full season as a starter. He pitched to a superb 2.30 ERA and struck out 3.9 batters per walk issued. Johnson registered a ridiculous 1.57 ERA in his 15 home starts with a sub-1.00 WHIP (0.96).
The Marlins are improved, but I still wonder about the ceiling for Johnson's win total (I have him at 16). However, his peripheral stats and fantastic home ballpark will make him a top candidate for the NL Cy Young Award.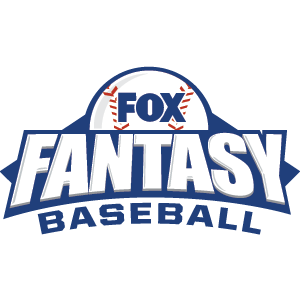 FOX Fantasy Baseball
Join or Create a Free League
Play Now!