Rankings preview: First Base
I expect the back-end of this first base analysis to shift, particularly given the number of prospects that appear and remaining free agents.
Unless some huge news comes out of the blue, there's no shifting the top of the heap. You can etch the names of the top options in stone.
35. Troy Glaus, free agent
Glaus is a man without a home as of this writing. He's a perennial power option at the corner infield positions when healthy. Glaus has hit 20 or more home runs in eight major league seasons and has produced 97 or more RBI in six campaigns.
34. Brandon Allen, Arizona
The former fifth-round pick of the Chicago White Sox is knocking on the door for the Diamondbacks and is set to split with Juan Miranda. Allen has demonstrated fantastic power production at each level of the minor leagues (29, 20 and 25 home runs with a total of 74 doubles in the past three seasons). He also stole 14 bases in 2010 and walked nearly as frequently as he struck out.
The lone hiccup in his game is his batting average. Allen batted. 261 last season at Reno following a strong 38-game introduction to the Pacific Coast League in 2009 (.324 with 12 home runs and 32 RBI).
33. Chris Davis, Texas
Following a dismal start to the season (.188 with one RBI in 53 plate appearances), Davis spent ample time at Triple-A Oklahoma City. He batted .327 in the minor leagues with 14 home runs, 80 RBI and 67 runs scored. Davis posted an absurd .444 BABIP.
We know that Davis has the big stick, as evidenced by his 38 home runs and 38 doubles in 2008 and 2009. The power is there, but will his contact rate put Mitch Moreland into the lineup more frequently? He's a potential bargain if he can rediscover the power stroke that brought owners onto the bandwagon for the 2010 season.
32. Todd Helton, Colorado
The former fantasy superhero returns for what is likely his final season. We're well aware that his power numbers have waned (his last 20-home run season was 2005), and that his batting average is no longer automatic.
In the past four years, Helton has battled back issues and has seen his batting average fluctuate wildly. He batted .264 and .256 in his injury-affected 2008 and 2010 seasons.
If sound, Helton represents a solid late-round flier in deeper leagues for batting average support. Versatile infielder Ty Wigginton joins the squad and will be available to spell Helton.
31. Justin Smoak, Seattle
Smoak was touted as one of the next big things coming into the 2010 season. Alas, the enthusiasm fizzled after 70 games, and he was dealt to Seattle. He batted .209 in 235 at-bats for the Rangers with 18 extra-base hits (eight home runs), 34 RBI and 57 strikeouts. Smoak then batted .239 in 113 at-bats for Seattle with five home runs and 14 RBI (34 strikeouts) and spent time in Triple-A Tacoma.
I am concerned about the ballpark effect in Seattle, but I'm not writing off the 24 year old. He batted .290 with 34 extra-base hits (12 home runs) and 57 RBI across three levels in 2009. He batted .279 with 22 extra-base hits (nine home runs) in two Triple-A stops last year. It's just a matter of time before Smoak brings his bat to MLB.
30. Brett Wallace, Houston
Following a strong season at Triple-A Las Vegas, Wallace takes the reins for the Astros this season. He batted .301 with 18 home runs, 24 doubles and 61 RBI in 95 games last season. Wallace struck out three times per walk, a portion of the stat line that does leave you moderately concerned (he struck out 50 times in 144 at-bats for the Astros last season).
29. Lyle Overbay, Pittsburgh
Overbay doesn't get you overly excited, but when in the lineup every day, he hits. Overbay has good gap power, having averaged 38.1 doubles with 70.7 RBI in his seven full seasons. He posted the second 20-home run season of his career in 2010 (has hit 16.9 home runs per full season).
Steven Pearce is there as the prospect-in-waiting, but he's not an imminent threat to Overbay's playing time.
28. Daric Barton, Oakland
Barton rebounded nicely from his injury-shortened 2009 campaign. He batted .273 with 10 home runs and rapped out 33 doubles with 57 RBI. Barton even swiped seven bases. Barton exhibits fantastic plate discipline, as he finished the 2010 season with more walks than strikeouts.
Alas, he's hammered by the spacious confines of Oakland-Alameda County Stadium, which takes away many a would-be big fly. Barton hit 20 of his 33 doubles at home, and nine of his 10 home runs on the road.
27. Juan Miranda, Arizona
The longtime Yankees prospect from Cuba was acquired via trade this off-season and will have the opportunity to win the job in spring training. Miranda demonstrated good power in his three years at Triple-A Scranton/Wilkes-Barre, but was obviously caught in no man's land in the New York organization. (If only he could pitch …)
Miranda batted .285 last season with 30 extra-base hits (15 home runs) and 43 RBI in 80 games. He's a nice potential sleeper in the re-tooled Arizona offense. The ballpark is awfully run-friendly (ranks among top 10 in the past three years).
26. Matt LaPorta, Cleveland
I banged the drum hard for LaPorta last season, possibly taking on the persona Randy Quaid character from "Major League" in the process. There were no Hollywood endings for last year's Cleveland squad, and LaPorta batted a dismal .221 in his 110 games played. He batted .199 at home. LaPorta did register 28 extra-base hits (12 home runs) with 46 RBI, most of which came at home (nine of his 12 home runs).
The Indians welcome back Carlos Santana and Grady Sizemore from injuries, so the offense should be better by default. I'm most curious to see how LaPorta's adjusted this off-season. He posted only a .282 BABIP last season.
25. Mitch Moreland, Texas
Moreland appears set to work in a platoon with Chris Davis to start the 2011 season. He hit nine home runs and drove in 25 runs with a .255 batting average in his 145 at-bats last season. Moreland exhibited a decent batting eye with 25 walks against 36 strikeouts.
There's definitely upside for this 25-year-old prospect. Moreland batted .313 with one extra-base hit per 10 at-bats in his four minor-league seasons. It just becomes a question of how Ron Washington will split the at-bats.
24. Kila Ka'aihue, Kansas City
Ka'aihue takes the reins at first base full-time in 2011 with Billy Butler moving to the DH role. He hit 24 home runs with 78 RBI in 94 games at Triple-A Omaha last season while drawing more walks than strikeouts.
He translated some of the power to Major League Baseball immediately, as Ka'aihue produced 15 extra-base hits (eight home runs) with 25 RBI in 180 at-bats last season. Ka'aihue only batted .217 in 52 games, so there's still tremendous room for growth.
23. Lance Berkman, St. Louis
Berkman obviously won't be logging many innings as a first baseman for the Cardinals, but he qualifies here. He struggled through 122 games between Houston and New York last season. He hit a career-low .248 with 14 home runs and 58 RBI. Berkman had hit at least 24 home runs in nine consecutive seasons prior to last year's injury-shortened campaign.
If healthy, Berkman could recover and post 20 home runs and 75-85 RBI while playing the outfield. His knee will be closely monitored in spring training, as Berkman has already acknowledged the potential for the "r" word to be bandied about if he struggles.
22. Freddie Freeman, Atlanta
The youth movement continues in Atlanta with the arrival of 2007 second-round pick Freeman. He batted .319 with 18 home runs, 35 doubles and 87 RBI at Triple-A Gwinnett last season.
Think about this for a potent duo. Freeman and fellow 6-foot-5 hero Jason Heyward both hit from the left side and will torment opposing hurlers for a long, long time.
21. Brandon Belt, San Francisco
Belt's position for 2011 has yet to be determined. He may split time between first base and left field. Regardless, it's hard to deny his .352 batting average, 23 home runs and 112 RBI in the minor leagues last season. At 6-foot-5, this Nacogdoches of Texas product is imposing, and his time is coming quickly.
20. Adam LaRoche, Washington
LaRoche recorded his third consecutive 25-home run season as a member of the Diamondbacks last season (his fourth team during this three-year period) and first 100-RBI season of his career. During the past five years, LaRoche has averaged 25.6 home runs and 89.2 RBI. He won't offer much in the batting average department (.271 lifetime mark), but his power numbers cannot be denied.
19. Derrek Lee, Baltimore
The former Triple Crown candidate failed to replicate his 2009 fantasy heroics between Chicago and Atlanta last season. His batting average fell 46 points, and his power numbers nearly dropped in half (35 home runs in 2009 and 19 between two stops last year).
Lee is one of many offensive changes made by the Orioles for 2011. None of the new pieces leaps off the map as an A-lister (Mark Reynolds and J.J. Hardy), but I'm intrigued to see how this lineup gels. There are certainly enough pieces with these additions and the core of Matt Wieters, Luke Scott, Adam Jones, Nick Markakis and Brian Roberts to make some noise. Lee could offer tremendous value for your CI or utility slot.
18. James Loney, Los Angeles Dodgers
Loney batted a career-low .267 last season as the Dodgers' youthful core failed to deliver the expected NL West crown. Despite the dip in average (21 points lower than his career mark), Loney still produced some fantasy numbers overall. He hit 10 home runs with 41 doubles, 88 RBI and 10 stolen bases.
In the past three years, Loney has averaged 12 home runs, 89.3 RBI and eight stolen bases with a composite .279 batting average. Loney doesn't offer enough power to crack your lineup as a starter at first base, but he's a solid No. 2 who will deliver numbers for every category.
17. Ike Davis, New York Mets
Davis posted a fantastic rookie season in an otherwise dismal campaign for the Mets. He hit 19 home runs with 33 doubles and 71 RBI for a squad that was decimated by injuries. Jose Reyes, Jason Bay and Carlos Beltran return, thereby affording Davis more frequent RBI opportunities. His strikeout rate is moderately troubling (26.4 percent), but this 23-year-old slugger has plenty of upside.
16. Gaby Sanchez, Florida
Sanchez received the starting nod in 2010 and performed brilliantly in his first full season in Florida. He hit 19 home runs, slammed 37 doubles and drove in 85 runs for the Marlins. He acclimated well to the home field in 2010, batting .312 with 29 extra-base hits. As expected, Sanchez's power numbers were better on the road, though his batting average was 78 points lower. I'm curious to watch his growth in his second season alongside Mike Stanton and Hanley Ramirez.
15. Aubrey Huff, San Francisco
Huff posted a fantastic season for the champion Giants in 2010. He hit 26 home runs, his sixth major league season with at least 20 home runs, and drove in 86 runs (fifth-highest mark of his career) with a .290 batting average. Huff's batting average suffered at home, as you'd expect, though he nearly matched his road home run and RBI totals. He also hit 35 doubles, his fourth consecutive season with at least 30 doubles.
With Buster Posey coming into his own and Andres Torres getting things started on the basepaths, Huff should have ample RBI opportunities. He's not going to match his power heights of 2003 and 2004 in Tampa Bay, but Huff is consistent. He's hit 15 or more home runs with a .283 career batting average in nine consecutive seasons.
14. Carlos Pena, Chicago Cubs
Pena does two things. He hits home runs, and he strikes out. He's averaged 157.3 strikeouts in the past four years. Think about that. Pena struck out in 32.5 percent of his at-bats.
Pena has also averaged 36 home runs, 24 doubles and 101.8 RBI during this period.
The biggest question that Pena brings to Chicago is his batting average. Obviously, you're starting in the hole when you don't make contact in one-third of your at-bats. Nobody anticipates that Pena will reach the heights of the 2007 season in which he batted .282. Can he claw back to his career .241 mark?
13. Billy Butler, Kansas City
Butler's batting average improved by 17 points last season, although his power numbers experienced a moderate dip (six fewer home runs and 15 fewer RBI). He improved his contact and walk rates in 2010 while slamming 45 doubles. Butler shan't become a 30-home run producer, but he possesses strong gap power and offers support to the batting average category that other corner options can't (with a .299 lifetime batting average).
12. Kendry Morales, Los Angeles Angels
Morales will always be remembered for the manner in which his 2010 season ended. He launched a game-winning home run against the Mariners, and then crumbled to the ground with a broken ankle during the celebration at home plate. At the time of his injury, Morales was hitting a strong .290 with 11 home runs and 39 RBI.
He was on-pace to approach his power output of 2009. Morales experienced a huge breakout season in his first full slate, slamming 34 home runs with 43 doubles and 108 RBI. Morales doesn't walk often, but the switch-hitter does well to rip balls into the gap.
I'm most concerned about the lineup surrounding Morales. Aside from Napoli, Bobby Abreu and Juan Rivera, there are few legitimate threats in the lineup to complement Morales right now.
11. Paul Konerko, Chicago White Sox
The White Sox almost let Konerko go prior to the 2010 season. He responded with his finest offensive output since 2006. Konerko hit 39 home runs with 111 RBI and an uncharacteristic .312 batting average (has one other season better than .283 since 2002).
Konerko has hit 18 or more home runs in 12 consecutive seasons, a run that includes seven seasons with at least 97 RBI. He's a .280 career hitter who will welcome the return to the power game alongside tag-team partner Adam Dunn.
10. Justin Morneau, Minnesota
Morneau was positively crushing the ball when he sustained a season-ending concussion against the Blue Jays. Morneau was hitting .345 with 44 extra-base hits (18 home runs) and 56 RBI through 81 games. He batted a ridiculous .375 in 38 road games.
The Twins re-upped with Jim Thome to build out a potent heart of the order with Joe Mauer. I expect to see the power numbers return in line with his historical production (he averaged 29.5 home runs and 117.5 RBI in his previous four seasons). However, I don't anticipate a repeat of his batting average, as Morneau possesses a .286 lifetime mark (has three .300 seasons in his six full major league campaigns).
9. Adam Dunn, Chicago White Sox
Forget about the batting average and his short-lived desire to become a stolen-base threat. Dunn's game is all about power, and few have been as consistent in this decade. He's hit 38 or more home runs while averaging 101 RBI in seven consecutive seasons. Dunn will enjoy setting off fireworks at U.S. Cellular Field alongside Carlos Quentin and Konerko.
8. Kevin Youkilis, Boston
Youkilis slides back to third base full-time following the arrival of Adrian Gonzalez. The improvements to the Boston lineup are obvious and therefore provide Youkilis with ample RBI opportunities. He's an extra-base hit machine, having averaged 60 extra-base hits in the past five years ( including 29, 27 and 19 home runs in his past three seasons). Youkilis missed the final two months with a thumb injury, yet still rapped out 50 extra-base hits in 102 games.
Youkilis also owns a .294 career batting average, thereby affording fantasy owners four-category production at the corners.
7. Prince Fielder, Milwaukee
Fielder recently inked his one-year deal to avoid arbitration and will return to anchor the Milwaukee lineup. He batted .261 with 32 home runs and 83 RBI in 2010, precipitous drop-offs from his 2009 numbers. His contact rate did not change at all, yet he drove in 58 fewer runs with 10 fewer doubles and 14 fewer home runs.
I would suspect that we witness a rebound campaign in the heart of a strong lineup as Fielder works toward his next contract.
6. Mark Teixeira, New York Yankees
Texeira has never hit fewer than 26 home runs nor driven in fewer than 84 runs in his eight-year major league career (both marks set in his rookie season). The only hiccup to his game is that Teixeira has batted .292 or worse in three of the past four seasons (including .256 last year). I suspect that he rebounds to a batting average level more in line with his .286 batting average.
The New York offensive conga line continues for another run in 2011.
5. Ryan Howard, Philadelphia
Power. That's really the only point of analysis here. Howard has averaged 45.8 home runs and 136 RBI in his five full major league seasons. His drop-off to 31 home runs last season can be largely attributed to an ankle injury that shelved him for much of August. Howard and tag-team partner Chase Utley will be back to torment NL East pitchers this season. Expect his numbers to return to form.
4. Adrian Gonzalez, Boston
For years, fantasy owners had lamented the appearance of PETCO as Gonzalez's home ballpark. He still average 32.2 home runs and 100 RBI over the past five years.
Gonzalez's move to Boston provides him with a scintillating short right-field porch and a much better lineup. He hit 47 home runs in PETCO Park in the past four seasons combined. Think of the monstrous numbers posted by David Ortiz in past seasons. Gonzalez can match those totals with Carl Crawford and Dustin Pedroia setting the table.
3. Miguel Cabrera, Detroit
Pujols is a monster. Cabrera isn't far behind. He's averaged 33.6 home runs, 39.6 doubles and 116.7 RBI with a dominant .317 batting average (he ranks eighth among active players at .313) in his seven full major league seasons.
The Tigers re-upped with Magglio Ordonez and paid a king's ransom to add Victor Martinez to the heart of the order. The growth of Austin Jackson and Brennan Boesch make this an intriguing offense to watch in 2011.
2. Joey Votto, Cincinnati
Fantasy owners were anxiously awaiting the arrival of Votto's power stroke for years. His breakthrough season occurred in 2010, as Votto set new career marks in home runs (37), RBI (113), stolen bases (16) and batting average (.324).
Interestingly, Votto's power numbers were almost identical between Great American Ball Park and the road. In fact, he actually batted 52 points better away from the friendly home field. Did you catch that? There's still upside here.
1. Albert Pujols, St. Louis Do I really need to make an argument for this placement? In his 10-year career, Pujols has averaged 40.8 home runs, 42.6 doubles and 123 RBI with an absurd .331 batting average (tied for 29th all-time). Pujols' "off" year was the 2007 campaign in which he batted .327 with 32 home runs and 103 RBI. He's also never appeared in fewer than 143 games.
Why pitch to him again?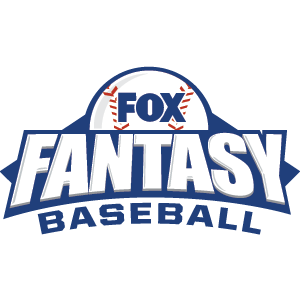 FOX Fantasy Baseball
Join or Create a Free League
Play Now!