Risers, fallers
Rising and Falling 3.29.11 Let's stand back and break down some of the players rising and falling on draft boards this past week as a result of managerial pronouncements and transactions.
I'll begin with a future star in Baltimore.
Risers
Zach Britton, SP, BAL: Britton will start the season in Triple-A, but that's merely a play on the time-honored service time clock. By staying in the minor leagues until mid-April, the Orioles keep him for another year. Britton pitched to a 1.35 ERA in five appearances, striking out 13 batters in 20 innings. He did not allow a single home run.
Michael Pineda, SP, SEA: The 22-year old hurler won a spot in the Seattle rotation this spring. He pitched to a 2.12 ERA in five appearances with 15 strikeouts in 17 innings. Pineda may not receive a ton of offensive support, but the spacious confines of Safeco Field help to cover up some of the mistakes he makes.
Kyle Drabek, SP, TOR: Drabek closed out his spring with five strikeouts over five innings and won a slot in the Toronto rotation. The former first-round selection by Philadelphia pitched to a 2.81 ERA with 14 strikeouts in 16 innings pitched this spring. Drabek walked a single batter. Drabek doesn't rate a fantasy play initially, but watch his progress this spring.
Jonny Venters, RP, ATL: Venters posted a fantastic strikeout total for the Braves as a rookie (93 in 83 innings pitched). He's now in line to split save opportunities with Craig Kimbrel, per manager Fredi Gonzalez. Venters represents a solid addition to fantasy bullpens for the peripheral statistics (1.95 ERA and 1.20 WHIP), and owners with receive a few save opportunities along the way.
Joe Nathan, RP, MIN: Nathan posted a terrible spring statistically, but he's physically sound and slated to take the mound as part of a closing tandem. Nathan will split the workload initially with Matt Capps. Barring an injury setback, he'll eventually return to the role full-time and prove a bargain for trusting fantasy owners.
Sean Burnett, RP, WAS: Burnett dominated as a setup man for the Nationals in 2010. He struck out 3.1 batters per walk issued and produced a 2.14 ERA in 73 games. Manager Jim Riggleman told reporters that Burnett will be a part of a committee with Drew Storen (and perhaps Tyler Clippard and Todd Coffey). That doesn't send him skyrocketing up the rankings sheet, but fantasy owners will receive great peripherals in addition to at least a handful of save chances.
Nyjer Morgan, OF, MIL: Morgan was going to be shipped to Triple-A had he remained in Washington. Instead, he's going to push Carlos Gomez for playing time in the Milwaukee outfield. Morgan's .319 on-base percentage from last season is uninspiring, but he did record 34 stolen bases in 41 attempts. If he is able to wrest the job away from Gomez, Morgan represents a potential cheap source for speed. If nothing else, he's in a better position than he was a week ago.
Brent Morel, 3B, CWS: Morel won the starting third base job in Chicago over Mark Teahen this spring. He batted .313 (20-for-64) with five RBI and two stolen bases. Morel warrants inclusion on your "Watch" list because of his slot in the power-packed Chicago lineup. He batted .322 between Double-A and Triple-A last season with 52 extra-base hits (10 home runs), 64 RBI and eight stolen bases.
Manny Ramirez, OF, TB: Ramirez is working to restore his place in the game following a dismal 2010 season. He's batted .311 this spring with three home runs and 10 RBI in 45 at-bats. Ramirez went unselected in several early drafts in which I participated, but has started to see some action on the waiver wire. I'm not convinced that Ramirez is done just yet. If physically sound, Ramirez could hit 20-25 home runs with a .300 batting average.
Fallers
Jesus Montero, C, NYY: Montero batted .250 with two RBI in his 40 spring at-bats before getting shipped to Triple-A. While his bat may be major league-ready, Montero's defensive lapses forced Joe Girardi to turn elsewhere. Francisco Cervelli is on the mend after breaking his foot early in camp. Gustavo Molina will serve as Russell Martin's backup to open the season. Keep him in your dynasty leagues, but you can let him go in single-season leagues.
Jason Bay, OF, NYM: Fantasy owners viewed Bay with a great deal of skepticism this spring following his rough introduction to New York. He appeared in 95 games for the Mets and hit six home runs with 20 doubles. Now, Bay appears set to open the season on the disabled list because of discomfort in his left ribcage. Bay will undergo tests in Florida to determine the extent of the damage and his status. I had Bay ranked as a low-end OF3 to begin the season with expectations of a moderate bounce-back in production. He'll slip into the OF4s in the next update.
Ryan Howard, 1B, PHI: The Philadelphia pitching rotation has been the talk of the spring, with "The Four Horsemen and The Bulldog" expected to lead the Phillies back to the playoffs. While expectations are high on the mound, the lineup is fraught with questions.
Chase Utley's injury is obviously huge (I'll get into that later). Jayson Werth's departure takes away a big bat from the middle of the lineup. Jimmy Rollins has had injury issues of his own.
Howard was also impacted by an ankle injury during the second half of the 2010 season which slowed his production. He doesn't appear to be feeling the effects of the injury this spring. Howard has hit five home runs and carried a .292 batting average into Tuesday's action.
He's trended downward despite his strong spring because of the viability of other options at the position and the previously noted lineup questions.
Grady Sizemore, OF, CLE: "I'm not anticipating him to be an absolute everyday guy." Those are the words spoken by manager Manny Acta when asked about Sizemore. Sizemore will begin the season on the disabled list, but will be recalled once declared "ready." Again, "ready" in Acta's mind means that Sizemore is ready to play and contribute, not that he's expecting the Sizemore of old.
I suspect that Sizemore rejoins the team in late-April, but questions concerning his health and playing time certainly temper my expectations. Early optimistic reports thrust him into the low-OF3 portion of my rankings. He'll slip a few slots in the last preseason update.
Mat Latos, SP, SD: Latos was placed on the disabled list because of bursitis in his shoulder. The move was made retroactive to March 22nd, so there's some hope that this will be a short-lived problem. The huge increase in his workload from 2009 to 2010 is something to consider.
Latos' injury sends him slipping in the late-spring rankings by a few slots. There's no timetable for his return.
Chase Utley, 2B, PHI: I don't want to keep circling back to Utley, but I would be remiss if I failed to note the decided lack of information about his health in the finals days of spring training.
As of this writing, no timetable has been set for Utley's return. He told reporters of his hope to be back before the All-Star break. Ruben Amaro, Jr. advised that the team did not anticipate putting Utley on the 60-day disabled list. Therefore, it's a game of speculation right now and a heavy risk proposition for fantasy owners.
Utley's ADP continues to fall as owners await a definitive word on his rehabilitation progress.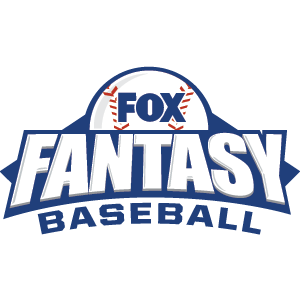 FOX Fantasy Baseball
Join or Create a Free League
Play Now!