2010 Awards: MVPs and Flops
Below are fantasy MVPs and flops at every position, with the extremely subjective criteria being the players who outperformed or failed to reach the bar on their preseason draft status to the greatest degree. Please note that injured players will generally be overlooked in favor of those who played a lot and flopped.
Catcher
MVP: Buster Posey, San Francisco
Posey wins this one in a squeaker over Toronto's John Buck (.281 BA, 20 HR) after batting .305 with 18 home runs, 67 RBI and 60 runs scored in just four months as a big leaguer. Anyone want to take bets as to how many fantasy analysts rank Posey as the top catcher in 2011? He'll remain behind Joe Mauer and possibly Brian McCann on my list, but I like to see things more than once before making a commitment.
Biggest flop: Matt Wieters, Baltimore
Eleven homers with a .249 BA? This is what I meant about wanting to see things twice. Wieters burned a lot of people who had him pegged as a top-five fantasy catcher.
First base
MVP: Paul Konerko, Chicago White Sox
Konerko was a late-round choice in most standard-league drafts, but had a near-career year with a .312 BA, 39 homers and 111 RBI. That, my friends, is a contract year.
Biggest flop
Prince Fielder, Milwaukee
Fielder was a first-round pick in most drafts, but he finished seventh at his position in home runs, 14th in batting average and 15th in RBI. It's hard to call a guy an underachiever when he hits 32 bombs, but that's what Fielder was in 2010. He killed the Brewers as well, because they know he's not going to re-sign with them as a free agent when his contract expires after the 2011 season, and now his trade value is lower than before. Sorry about that, people of Mill-e-wah-que, a.k.a., "The Good Land."
Second base
MVP: Kelly Johnson, Arizona
Johnson was lucky to be picked in some standard leagues before exploding for his 26-homer, 13-steal campaign. The thought in the preseason was that Johnson could be a nice sleeper, but this was ridiculous.
Biggest flop: Ben Zobrist, Tampa Bay
Oh, how this guy teased us with his breakout 2009 (.297 BA, 29 HR, 91 RBI, 91 R, 17 SB). It spurred many to take him among the top 10 second baseman (he also qualified at shortstop) and in the top six or seven rounds of most standard league drafts. Thanks for your always-depressing .238 BA and 10 homers, Ben. Really, you shouldn't have.
Third base
MVP: Scott Rolen, Cincinnati
Raise your hand if you thought the 35-year-old Rolen was D-O-N-E on draft day? Yeah, me too. His .285-20-83 season for the NL Central champs was terrific. Unfortunately, he's been injured too many times for me to return him to a high ranking for 2011 drafts. Call me a wet blanket.
Biggest flop: Pablo Sandoval, San Francisco
The love for "Kung Fu Panda" during draft season was off the charts, with many people taking him as high as the third round following his breakout rookie season. Thirteen homers and 63 RBI later, people who used to think Sandoval's rotund shape was charming and quirky now just call him fat.
Shortstop
MVP: Ian Desmond, Washington
We could have gone with Alex Gonzalez or Juan Uribe here, but Desmond's 17 stolen bases were an excellent complement to his 10 homers, and he went undrafted in many leagues. Most of the top guys at this position played pretty much as well as we thought they would, so we had to pick a second-tier contributor like Desmond.
Biggest flop: Jason Bartlett, Tampa Bay
You really couldn't see that Bartlett's 2009 (.320-14-66-90-30) was a fluke? If you picked him as a top-10 shortstop, and watched in horror as every one of those numbers dropped off a cliff, now you know.
Outfield
MVP: Jose Bautista, Toronto
This guy was basically ignored on draft day, and hit 54 homers. Heck, he qualified at third base as well, where he was even more valuable. If you owned Bautista and didn't win your league, how bad was the rest of your team?
This reminds me of the year Cecil Fielder burst onto the scene. After spending a season in Japan, Fielder joined the Tigers for the 1990 season, and I picked him in the 10th round of my AL-only draft. Fielder went on to hit 51 home runs with 132 RBI, and I finished 10th out of 12 teams in the league standings. If you remove Fielder from the equation, that might have been the worst GM performance in fantasy baseball history.
Biggest flop: Jason Bay, New York Mets
I know what you're thinking: The poor guy suffered a concussion in late July, and you said you weren't going to trash injured players, so leave him alone. That's fine, but before Bay got hurt, he had a .259 BA with six homers and 47 RBI in 95 games. Maybe Bay's season was a half-flop, but that makes it a flop nonetheless for a top-tier fantasy outfielder.
Starting pitcher
MVP: Mat Latos, San Diego
There were many options here. Jaime Garcia wasn't even drafted in most leagues. Jonathan Sanchez had quite a breakout season, as did Clay Buchholz, Jered Weaver and David Price. But the Padres' 22-year-old Padre went 14-10 while finishing eighth in WHIP (1.07), 13th in ERA (2.92) and 19th in strikeouts (189) among starters. If you owned Latos in a standard league, he was probably the fifth or sixth starter you drafted, and is now your favoritest pitcher in the whole world.
Biggest flop: Javier Vazquez, New York Yankees
It was tempting to put Josh Beckett here – since I'm a Yankee fan and all – but because he missed a lot of time with a bad back, the horrendously awful Vazquez gets the nod. If you drafted Vazquez (5.32 ERA, 1.40 WHIP, hit three straight batters in a September relief appearance) to be your lights-out SP2 in a standard league, you know exactly why Joe Girardi left him off the Bronx Bombers' roster for the American League Division Series. God, what a train wreck.
Relief pitcher
MVP: Matt Capps, Washington/Minnesota
There's a surprise name in this spot every year, because closers not named Mariano Rivera are notoriously fluky and can't be trusted. Capps was fifth in the majors with 42 saves after being drafted as a bottom-tier closer.
Biggest flop: Jonathan Broxton, Los Angeles Dodgers
Raise your hand if you ranked Broxton as your top overall closer before the season started? What's that? My hand is the only one raised? Oh. Broxton saved just 22 games while posting a 4.04 ERA and a 1.48 WHIP. Looking for a bigger flop than him would be pretty difficult.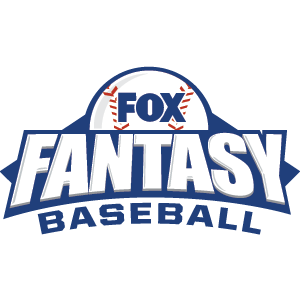 FOX Fantasy Baseball
Join or Create a Free League
Play Now!