FanDuel NBA: Picks and Pivots Preseason October 11
FanDuel NBA: Picks and Pivots
Welcome to the NBA edition of Picks and Pivots, a fantasy basketball column focused on helping you find the best FanDuel NBA lineup! The purpose of this column is to first identify key building blocks that can be used for any roster construction and then identify pivot points to help differentiate your lineup in hopes of a big payday!
As this is our first Preseason column, I would like to welcome each and every one of you! Typically, many fantasy basketball players will shy away from diving into preseason action but as we inch closer and closer to the regular season tip-off this is a great way to start to get your exposure to the NBA!
Playing Preseason DFS is an entirely different animal as the minutes and roster constructions can fluctuate wildly and its important to keep up on late breaking news before lineups lock. However, one common misconception is that we need to avoid starters and focus on the unknown bench players to take down a pay day.
For reference, here is the winning roster from Monday Night's $1 Single Entry FanDuel Tournament:
What do you notice? Essentially we have a roster full of studs and NBA starters with the exception of preseason dynamo Jordan McRae who was locked into the Cavs starting lineup yesterday when it was announced that all normal starters would be rested. So what does that prove? We do not have to shy away from the stars who may only get 20-25 minutes, in fact at this point in the preseason that is exactly who we want to target!
Tuesday's NBA Pre-Season action kicks off at 7:30PM EST with four games on the main slate and no shortage of superstars to choose from. Without further ado – let's get into our top picks for the day!
FanDuel NBA: Picks and Pivots: Top PG's
PG – Russell Westbrook ($10,000): For the first time in the preseason, we are seeing FanDuel adjust their pricing to reflect regular season expectations but even with the inflated price, locking in Westbrook is an absolute no-brainer for me. For those of you who may be new to DFS, let me help you with one key rule to follow – when Kevin Durant is not playing, you always play Russell Westbrook. Well, with Kevin Durant in Golden State, I plan to lock in Westbrook early and often as we start the NBA season as there is no player who has more upside than Mr. Triple Double!
The Thunder have not played a game since October 5th, so the players will be well rested for their first test against NBA competition after two exhibition games to start their year.
Westbrook averaged 21.7 minutes per game in those first two games and with so much time off, I expect that to be his floor tonight which makes him a must start in my opinion. At this point in the year, we have enough salary to build around Westbrook relatively easily and I expect him to maximize his time on the court as he acclimates to his new teammates.
PG: Damian Lillard ($9,000): The Blazers have not been shy about utilizing their superstar in the preseason as he has averaged 23.3 minutes per game which is second on the team. As I noted in the open, I want to build my team around the best talent that is locked into 20+ minutes and Lillard is another must play for me. I am happy to pay up with the two best players at PG as we have plenty of salary saving options at other positions to round out our roster. Just lock in Lillard and Westbrook and move on – it is that simple tonight!
FanDuel NBA: Picks and Pivots: Top SG's
Victor Oladipo ($6,900) Taking over as the #2 scorer for OKC for the departed Kevin Durant, Oladipo will be one of the best SG plays throughout the season as he can contribute across multiple categories. Oladipo has averaged 31.2 minutes per game and 22 points per game through the first two preseason contests and although I do not expect that king of usage tonight, it is clear that the Thunder are looking to get Oladipo involved as a key part of the offense and I do not expect even with reduced minutes that the production will decrease!
C.J. McCollum ($6,900): Although McCollum has not flashed the scoring upside yet this preseason we have become accustomed to, McCollum has played a steady 22 minutes per game and makes for a solid "safe" play at a tough to fill SG position on a 4 game slate. Keep in mind, McCollum has averaged a team high 16.5 shots per game so far this preseason so if he catches fire you may be looking at one of the top scorers on the night!
FanDuel NBA: Picks and Pivots: Top Forwards and Center
SF: Evan Turner ($6,000): Heading back to Portland, we can freely target the team's leader so far in minutes per game at 24.3 so far this preseason. Turner is battling for the starting small forward spot and should continue to see heavy run as a multi category contributor.
SF: Brandon Ingram ($4,000) The Lakers elite rookie has struggled so far this season, averaging just 4 ppg but has seen over 21 minutes of action across three preseason contests. The upside is absolutely there with the top draft pick and with Luol Deng questionable to play, Ingram could see additional run which further enhances his value!
PF: Richaun Holmes ($4,000): The Sixers have been a fantastic source of DFS value so far this preseason and Holmes as been a staple each and every night in profitable lineups. Holmes has put up 16.3 points per game, 7.3 rebounds per game and is playing 25 minutes a night. With the Sixers likely to hold out Nerlens Noel again, fire up Holmes in all your lineups tonight!
PF: Jerami Grant ($4,200) Grant is another play taking advantage of his opportunity as he looks to claim the starting SF job in Philadelphia. Grant is averaging 23 minutes a game and putting up 13.3 points per contest. I am happy to load up on the Sixers front court in this game and will confirm their starting status once lineups lock.
C Hassan Whiteside ($7,800) The Center position is tough to fill tonight, so paying up for the Heat big man is one of the staple plays to make across your lineups. Whiteside is averaging a double double so far this preseason and I do not believe any center on the board has his upside tonight!
Best of luck tonight and welcome back to the NBA Fantasy Basketball season!
This article originally appeared on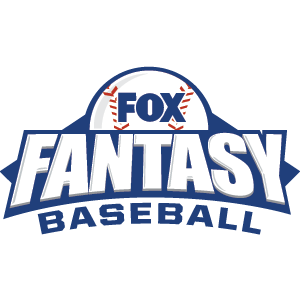 FOX Fantasy Baseball
Join or Create a Free League
Play Now!