FanDuel MLB: Picks and Pivots for Tuesday September 20
FanDuel MLB: Picks and Pivots for September 20
Welcome to the Tuesday edition of Picks & Pivots, a daily fantasy baseball column focused on providing analysis and insights into the top FanDuel MLB lineups. The purpose of this column is to first identify key building blocks that can be used for any roster construction and then identify pivot points to help differentiate your lineup in hopes of a big payday!
Tuesday's MLB schedule kicks off at 7:05PM EST with a full 15 games on the FanDuel Main slate!
I will continue to track winning Tournament lineups and compare trends over 5 day periods to help us understand what it takes to remain profitable. I HIGHLY recommend each of you do this each morning to look back on the previous night and understand how the winning lineups are constructed in the games you participate in.
The view below tracks GPP entries over various time periods, breaking out key metrics to understand the trends and compositions of GPP winning rosters:
| | | | | | | |
| --- | --- | --- | --- | --- | --- | --- |
| Time Period | Score | Pitcher Salary | Pitcher % | Hitter % | Hitter $/Player | Value |
| Season | 255.4 | $ 8,628 | 25% | 75% | $ 3,296 | 7.30 |
| 5 Day | 244.7 | $ 9,033 | 26% | 74% | $ 3,246 | 6.99 |
| Prev Day | 250.2 | $ 7,500 | 21% | 79% | $ 3,438 | 7.15 |
Now on to the picks…For more DFS Strategy insights, check out my latest article to help take your game to the next level! I highly recommend gamers track their game performance across the various types of games they play – GPP's, Cash, Multipliers etc – as this simple exercise will help teach you more about profitable roster construction than you can imagine.
One of my favorite aspects of playing daily fantasy baseball is that you can utilize one days research and apply it across multiple days as you look to highlight series you may want to target or certain ballparks you want exposure to.
I bring this point up because after writing my Monday article, I started to dig more and more into the offenses and found that we had multiple spots to find big time offensive totals which meant that finding the right value pitcher was going to be critical. As I approach the Tuesday slate, I am finding a ton of similarities in the hitting environments and with 5 additional games on the slate, we have even more match-ups to dig through.
My top value option on the slate and someone I will look to roll out in tournaments is Joe Musgrove ($7,200) who heads to the spacious ballpark in Oakland. Musgrove started out his major league career with three straight strong outings then hit a rough patch but has pitched well his last two games out, racking up 70 points in outings against the Cubs and Rangers.
Musgrove has been a boom or bust option this year, putting up 36 or more fantasy points in 5 of his 9 outings while failing to hit doubly digits in 3 of those 9!
Musgrove's best start of the season came on August 29, delivering a 5 inning, 7 strikeout win and 49 FanDuel points against the same A's team he faces on Tuesday.
The price point on Musgrove allows you to average over $3,400 per batter and with so many top hitting options available, I am happy to target his bargain price and GPP upside when building my lineup!
Rangers and Angels: Although we have a game in Coors Field, similar to Monday night, it may make sense to pivot away from Colorado and focus on this game that has a 10.5 opening run total!
The Rangers get to face off with Daniel Wright who has given up a 48.9% hard contact to left-handed batters (38.6% to right-handed batters) and .400+ wOBA to hitters from both sides of the plate in a limited sample size.
With mid 90's temperatures expected again Tuesday, this is an ideal hitting environment and I will look to get exposure to to Rangers hitters on both sides of the plate including Carlos Beltran ($3,600) & Adrian Beltre ($3,000).
No In-Editor Preview for 120 Sports Videos
Video Details
ID: 202216834
Source: 120 Sports
The Angels face off against A.J. Griffin who has been a 45% hard contact rate and 18 HR in only 54 IP to left-handed batters this season. The issue is that the Angels are a predominately right-handed team and with Kole Calhoun away from the team due to the birth of his child, we do not get to take advantage of this spot like I would want to. If Nick Buss ($2,200) is in the lineup, he would make for an interesting punt play due to Griffin's metrics this season!
Tigers and Twins: Coming in at 9.5 runs in the opening Vegas totals, the Tigers and Twins get to feast against two very hittable LHP and provide another great pivot off Coors Field.
Hector Santiago takes the hill for the Twins, having given up a 38% hard contact and is giving up more than a 52% fly ball rate to opposing right-handed hitters. With his penchant to give up fly balls and hard hits, this could be a great spot for multiple home runs and the Tigers lineup is loaded with right-handed power.
Miguel Cabrera ($3,800) & J.D. Martinez ($3,700) make for two of the top plays on the board and truthfully any part of the Tigers right-handed hitters can be added for a full on Tigers stack.
On the other side of this match-up, the Twins get to face LHP Matt Boyd which puts Brian Dozier ($4,000) in play at second base and with a few games removed from his hot streak this may be a spot where the masses move on and we can target Dozier at a lower than expected ownership!
B
elow you will find my initial lineup for Tuesday's Main FanDuel MLB slate including notes/comments on my roster construction.
Want your voice heard? Join the Fantasy CPR team!
Pitcher: Joe Musgrove ($7,200) 

Catcher: Juan Graterol ($2,000) With Jett Bandy out and Carlos Perez catching each day, Graterol may get the call Tuesday and would be a great punt play allowing us more exposure to this match up
First Base: Miguel Cabrera ($3,800)
Second Base: Brian Dozier ($4,000)
Third Base: Adrian Beltre ($3,000) 
Shortstop: Aledmys Diaz ($4,000) The Cardinals get to face LHP Jorge de la Rosa in Coors Field who has given up a 35% hard contact rate .363 wOBA to RHB
Outfield: J.D. Martinez ($3,700)
Outfield: Carlos Beltran ($3,600)
Outfield: Stephen Piscotty ($3,700)
Best of luck tonight gamers!
This article originally appeared on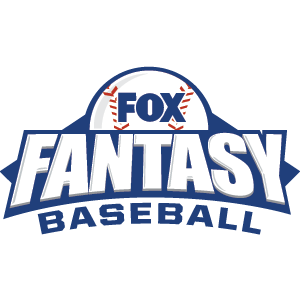 FOX Fantasy Baseball
Join or Create a Free League
Play Now!